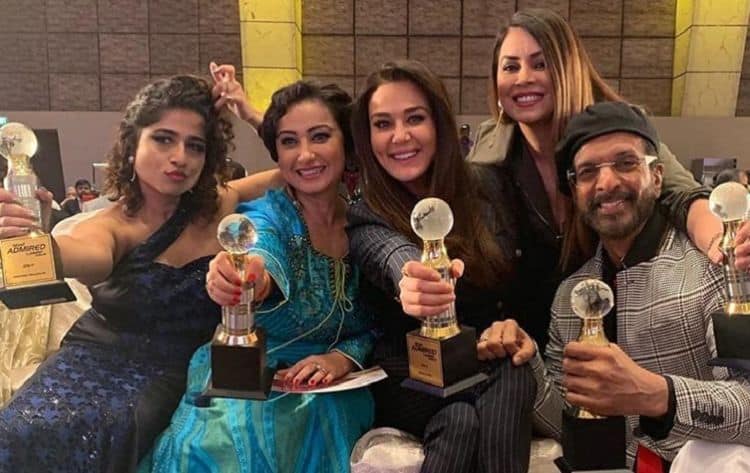 Javed Jaffrey is an actor, comedian, and impressionist that first started his rise to fame in the 1980s. He is a multi-talented individual with a flair for the dramatic. His filmography is impressive and expands several decades. It would be hard to make a list of everything he has done, so it is important to settle on the most relevant facts. While he has been in the spotlight for a while, there are many things that public still does not know about him. We will have to take a look under the hood to see the 10 things that you didn't know about Javed Jaffrey.
1. He has a long-running commercial appearance
It may seem like a long time, but Jaffrey has been a fixture in Maggi Hot & Sweet Sauce commercials for the last 25 years. The branding works given Jaffrey's affability and love of hot sauce. It is clear that when something is working, it's best not to change it. He is well recognized with the brand and will continue to promote them for the foreseeable future. It is clear that this is a match made in heaven.
2. He is the son of the Indian performer Jagdeep
It may be widely known to his fans in India, but the West is still not up-to-date on much of the Indian film scene. Jaffrey took cues from his father Jagdeep to get into the show business. It is a marriage that has seemed to work out in the meantime, with Javed going on to have a prominent career of his own. It is clear that he has blazed his own path in the meantime. Though it never hurts to have a leg up.
3. He has acted in over 350 films
Many know that Jaffrey is a fixture on the big screen, but few realize how prolific his acting career is. With over 350 films to his name, it's hard to imagine a time would come when he wasn't on the big screen. For many years he has continued to entertain the people of India and the world alike. We can all only hope that there are another 350 films in the works, his style truly is one of a kind.
4. He loves voice-overs
Jaffrey is a pro at doing impressions and voices. You may be surprised to learn that he has dubbed some of the most famous characters in the world. His voice has been featured from characters alike from Mickey Mouse to Goofy. He has also done work for Pixar films like the Incredibles. His range is truly impressive, and it is even more impressive that he has been able to keep up this prolific pace for decades. This is something that is not easy to do.
5. He loves to reinvent himself
Jaffrey is known for his unique style and his ability to reinvent himself in only a short period of time. With all that's going on in the world, it is no surprise that people have short attention spans. Jaffrey makes the most of this by creating new iterations of style and taste frequently. Though the most important part of his image is that of a loveable and squeaky-clean character. Anyone who has met Jaffrey in real life can attest to this.
6. He ran for political office
Jaffrey is not one to sit on the sidelines regardless of the situation. He proved that he was willing to jump into the political arena in 2014 when he ran in the Lok Sabha Elections. He ran in the Aam Aadmi Party, but ultimately did not walk away victoriously. However, it was a good effort and garnered plenty of attention from the people in the community. It seems that he reconsidered since and has decided to go back to the entertainment realm.
7. He favors good behavior and discipline from his children
Jaffrey was recently referred to as a "strict father" by his son in an interview. It seems that he has raised his children with the same discipline with which he has engaged in his career. It should come as no surprise that he dedicates much time to getting things right. Though many might be surprised that a comedian would be strict towards their children. In many ways it seems like Jaffrey is a walking paradox.
8. His son is becoming a star in his own right
With his recent debut film "Malaal", Meezaan Jaffrey showed that he was ready to step out of his father's shadow and become an actor in his own right. While he does think that he has big shoes to fill, it is still up to him to put in the hard work of becoming a successful actor. At a certain point the audience has to accept you for who you are, there are no shortcuts to being great.
9. He loves to give back
Jaffrey is known for his affability and his desire to give back the community. This is part of the reason he ran for political office initially. He serves many different charity events and puts the emphasis on redirecting resources to the people that need it the most. It is nice to see that someone so successful is dedicated to doing the right thing. Jaffrey can set an example for all of us that no matter how busy you are, it still is important to take time to help others out.
10. He won't stop
Jaffrey loves what he does. Even though he has enough money to never have to work again, it is unlikely that he is stopping anytime soon. For people like Jaffrey the fun is in doing what you love. It's easy for many people to burn out, for but Jaffrey the fun is in the process. We hope that he will continue making movies and entertaining us for many years to come. Thankfully, he will be around for many years to come. It's hard to quit when you have talent that is this undeniable.