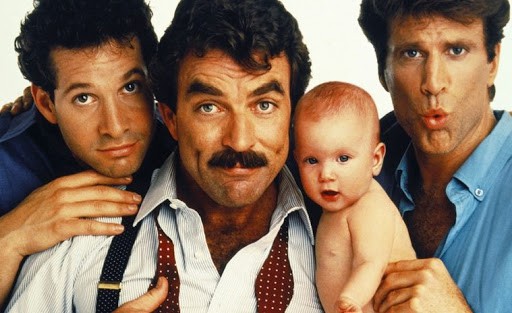 The transformation of Zac Efron continues as he'll be starring in a remake of Three Men and a Baby, an 80s movie that was highly popular and is one of the best movies to come out of that decade. It's also a return to Disney for Efron, who managed to get a big leg up with the High School Musical movies that helped his career become what it's been in recent years. He's gone from high school heartthrob to a frat boy with an attitude to a lifeguard on Baywatch to Ted Bundy and now, finally, to a man that has his world upended when a baby is literally left on his doorstep. It's hard to say just how much of the original movie will remain in the remake, but it's a hope that things won't be changed around too much and that it will be easy enough to recognize. Of course, we're talking about having to update things from the 80s, so there are likely to be several things that will be changing in a big way. Just imagine three successful bachelors having to say "Alexa, how do you change a diaper?" and you should get a good chuckle. Plus, think about watching YouTube videos or asking Google how to raise a child, and you might get a decent picture of what the movie could possibly be like.
This is going to be a different role for Efron since it's obvious that he's taken on roles where he was more or less a decent person and not given to acting like an entitled jerk, but this is more than just that. It's a role that will force his character to step into fatherhood in one of the hardest possible ways. The idea of anyone leaving their child on a doorstep is one that might have been less controversial at one time, but as of now, it's absolutely horrible. Still, one can imagine that the changes being made to the script might be enough to at least make the attempt to spare the sensibilities of many while at the same time telling a great story. It's not certain just which part he'll be taking, but he will be one of the bachelor's that will be saddled with the kid and whose life will be changed in a huge way. As for the rest, including the crew and the rest of the cast, that's not really known. But it's enough to think that he'll be involved with this movie to start the rumor mill churning at speed as it continues to gain a bit of momentum with each new article. One can just imagine what will be happening once the movie starts filming, as the rumors and gossip will no doubt be flying every which way.
Reboots are the big thing right now apparently since Disney is working on a few of them. This is the era of the remake, the reboot, and the sequel, and it's been that way for some time now. In a way, it's kind of saddening since we get to see a new generation forget what came first and cling to a new idea of what is and what will be. But if we recall our history the same happened when we were younger and didn't know as much. Some of the movies that we revere so much were remakes and reboots of movies that were popular when our parents and grandparents were younger, and in truth, Three Men and a Baby is technically a remake of a French film that it was inspired by. The track record of reboots and remakes isn't the best, but there are times when it feels as though directors are finally starting to learn from their mistakes and are taking notes when it comes to what the people want to see. It's not about changing the story around to fit every last need of the audience and the director, it's about taking note of what works, what still works, and what needs to be updated so it can work again. Three Men and a Baby was a classic in its own time and it remains so now, but updating it for a reboot is absolutely necessary since there are many things that, as of now, simply weren't available back in the 80s.
Is Zac Efron the right guy for this movie? Yeah, it feels right, and he could be a great credit to the movie when it's finally underway, though it feels likely that putting him in the same role that Tom Selleck made so great might be the way to go, sans the mustache perhaps. Overall though it does feel as though things might already be on the right track when it comes to this remake, something I can't believe I would ever say.
Tell us what's wrong with this post? How could we improve it? :)
Let us improve this post!