Hayden Panettiere and Brian Hickerson's relationship was a chaotic romance right from its onset. Marred by domestic violence and legal troubles, it had the actress advocating for victims of domestic abuse to come forward with their stories. The problematic romance saw Panettiere obtain a restraining order against Hickerson, culminating in a term of imprisonment for the American realtor and aspiring actor in 2021. For onlookers, that was the end of the Panettiere-Hickerson relationship; even though they remained friends, it was hard to imagine they would get back together.
Hayden Panettiere's turbulent relationship with Brian Hickerson began after she parted ways with former heavyweight boxing champion Wladimir Klitschko. The American actress met the Ukrainian former professional boxer in 2009. They got engaged in 2013 and had a child together the following year before they broke up sometime in 2018. Since then, the Scream actress has dated Hickerson on and off. Of course, Hickerson's relationship with Panettiere earned him mainstream recognition, but mainly for the wrong reasons.
Hayden Panettiere and Brian Hickerson Were First Seen Together In August 2018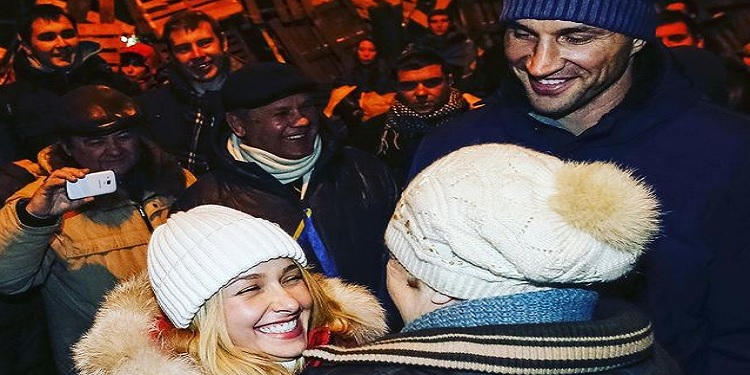 After ending things with Klitschko, Hayden Panettiere was spotted in public with a mystery man, later identified to be Brian Hickerson. Born and raised in South Carolina, Hickerson moved to Los Angeles to work in real estate while pursuing a career in acting. He met the famous actress in Los Angeles through mutual friends, and they began dating shortly after. Sources close to the couple claimed they had been dating for a while before they were seen together in public for the first time.
That was in August 2018, the same month Panettiere's mother, Lesley Vogel, confirmed the actress' separation from Klitschko. Hayden Panettiere and Brian Hickerson were seen on a dinner date at Craig's in Melrose Ave, West Hollywood, California. The pair were comfortable in each other's company and seemed to have gotten used to being together. Amid the buzz to learn more about the Heroes actress' new partner, they had their first brush with the law.
Brian Hickerson's Domestic Assault Altercation In October 2018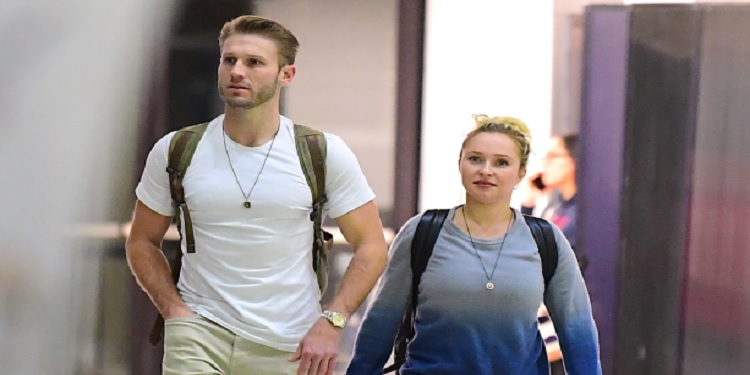 Barely a month after the public caught wind of their relationship, Hayden Panettiere was caught in the middle of a domestic assault altercation between Brian Hickerson and his father, David Hickerson. On the 25th of October 2018, the Greenville City Police Department responded to a call of domestic assault. Per reports, one of the responding officers saw Brian chasing the older Hickerson in the kitchen with a bottle in his hand. Brian denied assaulting his father, stating they started arguing because David had consumed too much alcohol.
Hayden Panettiere was at the residence when the police arrived. Although she wasn't directly linked to the incident, she seemed drunk and frantic as she unlocked the door to let the police in. Hickerson was concerned about the incident attracting unwanted publicity to Panettiere, but her friends reportedly expressed concern about the relationship. Reacting to that, Hickerson told Access Online that the actress was happy. "Just to be clear, Hayden's friends and family are not worried about her… Hayden is happy and healthy, and so is our relationship," he said, asking for privacy.
Hayden Panettiere Obtained A Protective Order Against Brian Hickerson In May 2019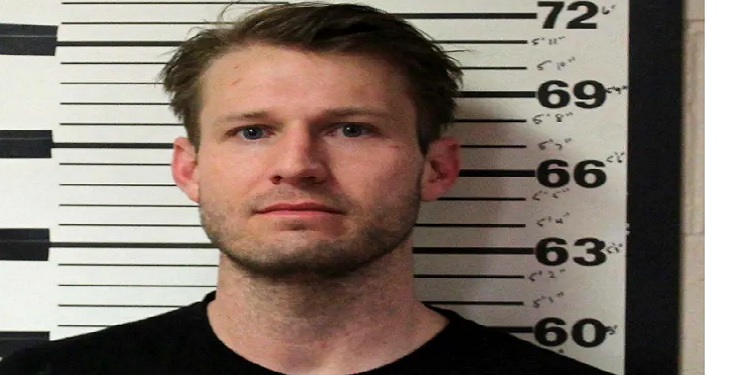 In early May 2019, Brian Hickerson was arrested over an incident at Hayden Panettiere's home in Los Angeles. The couple reportedly got into a heated argument after Hickerson got home from a night out, and the police were invited. The aspiring actor was arrested for domestic violence but was later released on a $50,000 bond. Charged with felony domestic violence, an officer that responded to the altercation testified that Panettiere had bruises on her arms and marks on her neck. The case was eventually dismissed after Hickerson pleaded not guilty to the charge against him.
However, Hayden Panettiere was granted a protective order against Brian Hickerson. The court ordered Hickerson to maintain a 100 yards distance from the actress and not contact her for whatever reason through phone, email, or a third party. Panettiere's family and friends were happy with the development, which they considered an end to an unhealthy relationship. But to their dismay, they learned that the actress was still in contact with Hickerson.
Incidents Leading To Brian Hickerson's Incarceration In 2021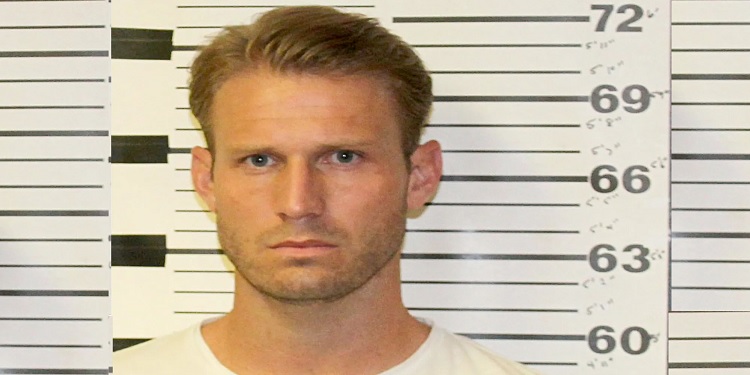 Despite the protective order that followed the May 2019 incident, Hayden Panettiere and Brian Hickerson resumed dating. Several months later, precisely on Valentine's Day of 2020, they had another fight that led to Brian Hickerson's arrest. He reportedly smacked the Nashville actress on the face with a closed fist during an altercation in Wyoming. Released on a $5,000 bond, Panettiere ended the relationship and obtained a temporary restraining order against Hickerson. Hickerson was also dragged to court with eight felony charges ranging from domestic violence to assault with a deadly weapon and dissuading a witness.
Hickerson resorted to threats to get out of the fix. He threatened a witness in Teton County, Wyoming, and also threatened to release compromising videos of the actress. This culminated in a warrant for his arrest, issued across the 50 states of the United States. He turned himself in and was released on a $25,000 bond. This was in August 2020. In April 2021, six of the charges against him were dismissed. But then, he pleaded no contest to two of the eight charges. Thus he was sentenced to 45 days in prison for assaulting his girlfriend.
Are Hayden Panettiere And Brian Hickerson Dating Again?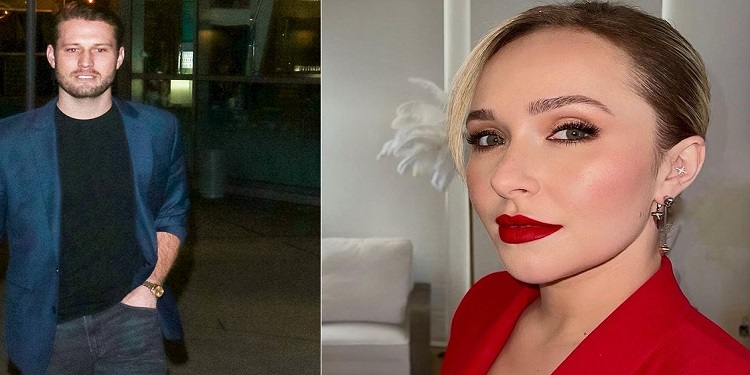 With Brian Hickerson's incarceration, Hayden Panettiere was expected to move on from the tumultuous relationship. For a while, it seemed she was committed to that. She became an advocate for victims of domestic abuse, urging them to come forward with their stories. Surprisingly, the actress was spotted in July 2021 dancing with Hickerson in a Los Angeles bar after he regained his freedom. They initially maintained that there were just friends but things have changed since then, and it seems they have resumed dating.
The New York Times reported in April 2023 that Hickerson was at Panettiere's apartment during an interview with the actress. According to the report, Panettiere called Hickerson "babe" several times but was reluctant to define their relationship. She was quoted to have said: "There are feelings there, yes," when asked if they had resumed dating; the relationship is "contingent on him continuing on this road of recovery," added the actress.