Although born Brian Green in Los Angeles on July 15, 1973, the actor had to add "Austin" as a middle name as Brian Austin Green. He did this as a child actor when he joined the Actor's Guild to differentiate himself from another actor. However, in 1996, he dropped the middle name and used his real birth name for his musical career as a rapper. Although he has enjoyed a successful career, Green revealed in 2022 that he had ulcerative colitis that often caused related health problems.
In Brian Austin Green's romantic relationships, he has often dated his co-stars. He dated Tiffani Thiessen and Vanessa Marcil and married Megan Fox. Green is currently dating Sharna Burgess, an Australian professional dancer. Green has five children from Vanessa Marcil (1), Megan Fox (3), and Sharna Burgess (1). Similarly, Green has had an interesting career in television. Besides his guest appearances in several popular TV shows, here are Brian Austin Green's most memorable TV roles.
Knots Landing (1986–1989)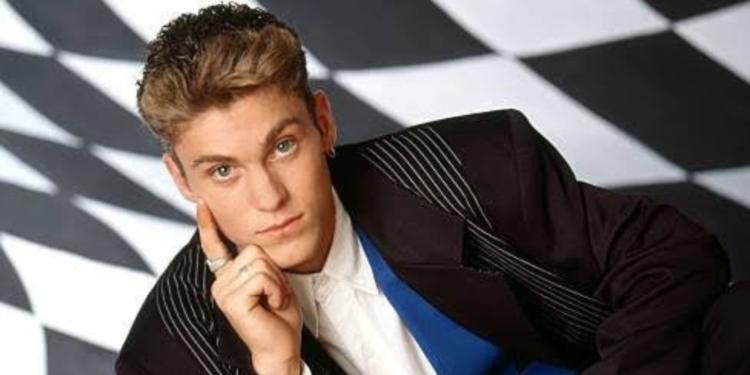 Although not his breakthrough role, TV show audiences of the late 80s may easily recognize Brian Austin Green from his time on Knots Landing. Green was cast in a recurring role as Brian Cunningham. He joined the CBS primetime soap opera playing the son of Abby Cunningham (Donna Mills) in the show's seasons 6 to 10. Green appeared in 27 episodes during his time on the show. Green reprised the role in its continuation miniseries Knots Landing: Back to the Cul-de-Sac (1997).
Fantastic Four (1994)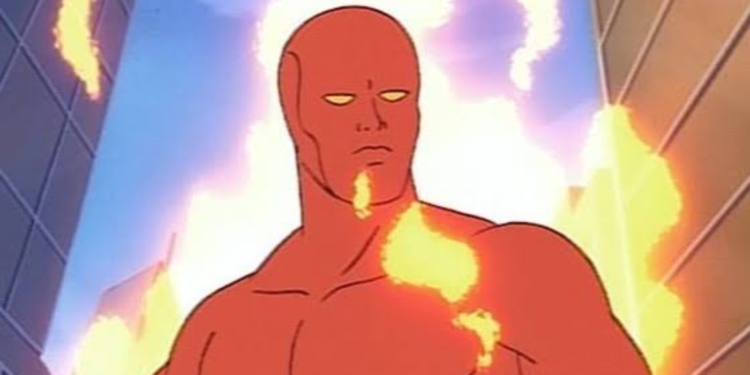 Fantastic Four was one of the biggest animated TV series of the mid-90s. It became the third Marvel Comics-based TV series. Brian Austin Green was the voice actor for Johnny Storm/The Human Torch in season 1. Green was replaced by Quinton Flynn in season 2. Johnny Storm is the youngest of the group and the younger brother of Susan Storm. As The Human Touch, his abilities are pyrokinesis, heat energy absorption, flight, and resistance to extreme heat.
Beverly Hills, 90210 (1990–2000)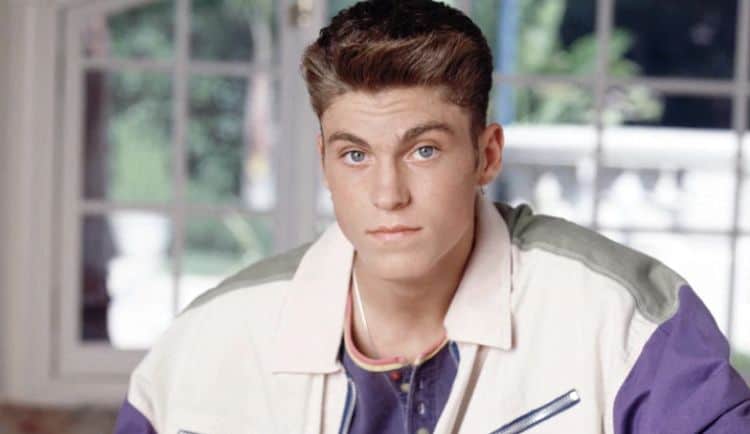 Unarguably, this was Brian Austin Green's breakthrough role. Green played David Silver in Fox's popular teen drama Beverly Hills, 90210. Brian Austin Green was one of four cast members to have appeared in all 10 seasons of the TV show. His character on the show was tailored after him, sharing similarities with the actor. As the series progressed, the character evolved with changes in Green's lifestyle. A notable change is David's newfound love for DJing and Hip Hop music. This coincided with the start of Green's musical rap career.
Terminator: The Sarah Connor Chronicles (2008–2009)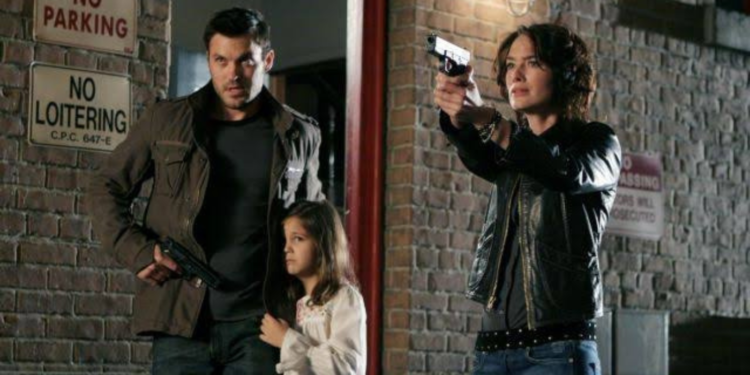 Terminator: The Sarah Connor Chronicles was a Fox spin-off from the successful Terminator film series. Despite huge fan support, the series, which premiered on January 13, 2008, was not renewed for a third season. It aired its final episode on April 10, 2009. Green was cast as Derek Reese, a Human Resistance soldier from the future. Green's character is introduced in season 1, episode 5 ("Queen's Gambit"). Reese is the paternal uncle of John Connor (Thomas Dekker). Green's character is shot and killed in season 2, episode 21 ("Adam Raised a Cain."). Green appeared in 23 of 31 of the show's episodes.
Desperate Housewives (2010–2011)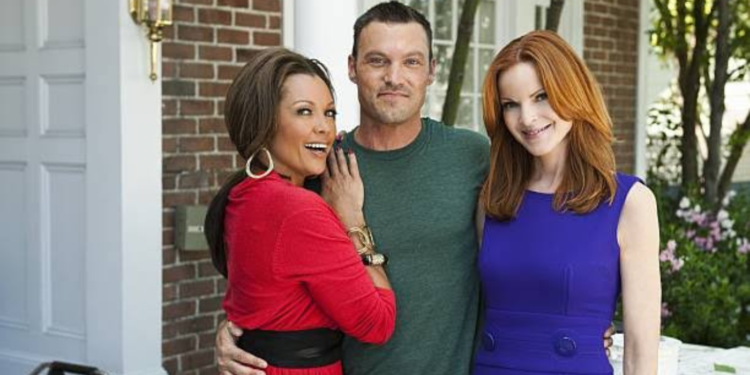 Brian Austin Green landed a role in another popular TV show, Desperate Housewives. Green joined the cast in season 7 as Keith Watson. Keith is introduced as a contractor who helps with Bree's house redecoration. Keith soon enters a love triangle with Bree Van de Kamp (Marcia Cross) and Renee Perry (Vanessa Williams). With Renee finally backing off, Keith and Bree date for a while. They break up amicably so Keith can be with his son in Florida. Green appeared on the show for 38 episodes.
Anger Management (2012–2014)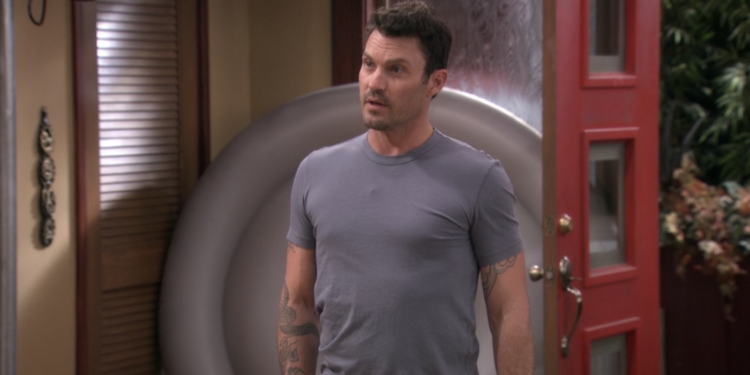 Anger Management made history with its debut by becoming the most-watched sitcom pilot in US cable TV history. The show featured Charlie Sheen as its lead cast, playing Dr. Charles "Charlie" Goodson. Brian Austin Green made a guest appearance in the pilot before returning as a main cast in season 2 as Sean Healy. Green's character is introduced as Charlie's nemesis. Sean dates Charlie's ex-wife, Jennifer Goodson, for a while. However, after she catches him cheating, she leaves him too. Strangely, Charlie and Sean eventually become friends. Brian Austin Green stayed on until the TV show's end, appearing in 54 episodes.