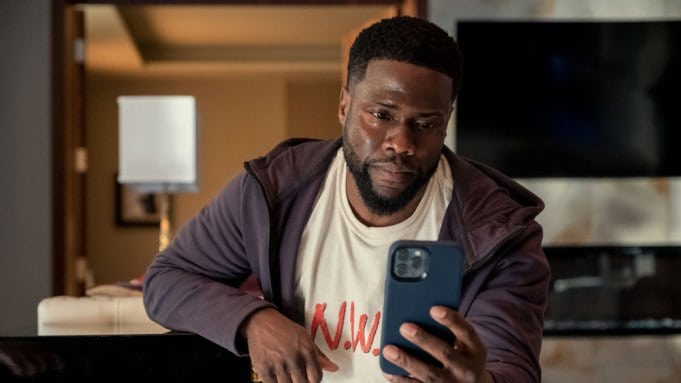 Comedy is probably the first thing that comes to mind when people think of Kevin Hart. However, drama might be a close second after people watch Hart's latest role in the Netflix series True Story. In the show, Hart plays a Philadelphia-based comedian named Kid who finds himself caught in a sticky situation after a night of partying leaves a woman dead in his hotel room. Kid enlists the help of his older brother, Carlton (Wesley Snipes), to help him dispose of the body. However, the situation takes several unexpected turns and Kid quickly realizes that he's in more trouble than he thinks. Keep reading to learn 10 things you didn't know about True Story.
1. The Show Is Not Based On A True Story
With a title like True Story, many people would naturally assume that the series is actually based on real events. However, that isn't the case at all. Sure, Kevin Hart and his character have a few things in common, but Hart has never been involved in a situation like what is depicted in True Story.
2. Kevin Hart Always Wanted To Work With Wesley Snipes
Over the course of his career, Kevin Hart has had dozens of acting roles and he's gotten the chance to work with lots of talented actors along the way. However, even with an already impressive resume, Wesley Snipes is someone Hart has always dreamed of working with. He's happy to say that he's finally had the chance.
3. The Show Is A Limited Series
True Story is listed on Netflix as a limited series which usually means a couple of things. For starters, True Story will not have a second season. Additionally, the show will probably be removed from Netflix at some point which is something we've seen with other limited series that have been released on the platform.
4. Philadelphia Wasn't The Primary Filming Location
True Story is primarily set in Philadelphia, but many people will be surprised to know that the series wasn't really filmed in Philadelphia. While some of the exterior shots were taken there, most of the filming actually took place in Pittsburgh which is nearly a five-hour drive from Philly.
5. Kevin Hart Has Never Been So Excited About An Acting Role
Even with all of the amazing opportunities, Kevin Hart has gotten over the years, his role in True Story is the one that he was looking forward to the most. According to Deadline, Kevin Hart said, "I've never been more excited about an acting project in my career".
6. The Show Has A Connection To Narcos
On the surface, True Story and Narcos don't seem like they have anything in common. However, the two shows share a very interesting connection. True Story was written and created by Eric Newman who was the executive producer and showrunner of Narcos and Narcos: Mexico.
7. Viewers Will Be Torn Over Which Side To Take
Usually, when a person kills someone they quickly become the bad guy of the story. That isn't the case with True Story, though. Even though Kid kills someone and makes several questionable decisions, viewers will probably still find themselves struggling to decide which character's side they want to be on.
8. The Series Features A Special Appearance From Lauren London
Kevin Hart and Wesley Snipes are the stars of the show, but True Story features an appearance from another fan favorite: Lauren London. Lauren plays Kevin's ex-wife, Monyca but most of her role is done through phone conversations with Kevin Hart's character. When we finally do get a glimpse of her, it's through a brief FaceTime call.
9. The Series Was Kevin Hart's Way Of Showing The World That He Has Range As An Actor
As mentioned earlier, comedy is what Kevin Hart is best-known for. In addition to his stand-up career, most of his acting work has been on the funny side as well. However, he wants people to know he can do more than just make them laugh. While talking to The New York Times, Kevin Hart said, "When it's all said and done with me and my career, people are going to realize that I've checked every box. This is just to simply show, I got that. This is in my bag. If I get the itch to do it, I'll create the thing to scratch it."
10. The Series Was Produced By Kevin Hart's Company
Not only is Kevin Hart the star of True Story, but he's also the executive producer. The series was produced by Hart's company, HartBeat Productions. The company currently has a first-look movie deal with Universal Studios and the partnership is going well.
Tell us what's wrong with this post? How could we improve it? :)
Let us improve this post!