Antonio Banderas is one of the most prolific actors of his time. He is a charismatic Spanish actor, who has been able to capture both the English and Spanish-speaking film markets. Banderas' career features excellent performances in a range of film genres from comedy to action But if there is one genre where he shines brightly and brings audiences to their feet, it is romance.
Banderas' ability to portray the kind of lover that many women dream of is something he has been able to replicate in his life. Before their divorce, Antonio Banderas and Melanie Griffith, his wife enjoyed a loving relationship such that when it ended, it was on an amicable note. The two have had successful careers individually and together as working partners; learn more about Antonio Banderas' relationship with his ex-wife.
Antonio Banderas Met His Wife on the Set of Too Much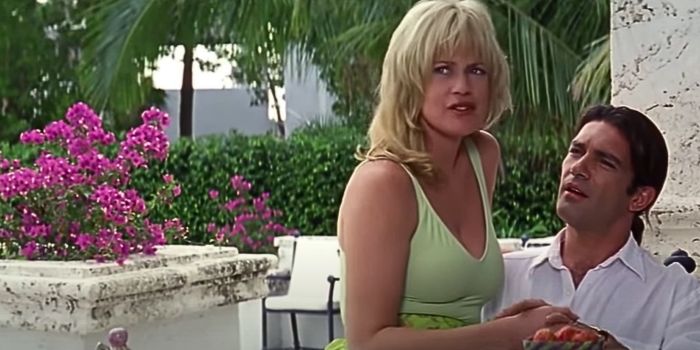 Antonio Banderas and Melanie Griffith met in 1995 while they were both working on the romance comedy Too Much. The two were leads in the film where Banderas was a lover of Griffith's character. Even as they worked on the film, the two of them started to date. They only dated for a short while and chose to get married in May of 1996. When the couple met, they were still married to their exes. For Banderas, it was Ana Leza and for Griffith, it was Don Johnson. The two would then go on to get divorced in 1996, the same year, they got married.
In June 2014, they announced that they were getting divorced after 18 years of marriage. According to the couple the divorce was supposed to be a "loving and friendly" one. Griffith was the one who filed for divorce based on irreconcilable differences, they both stated that in spite of the end of their marriage, they were glad for the time they had spent together. The two concluded their divorce by the end of 2015 and managed to maintain a good and friendly relationship afterwards.
The Couple Have Only One Child Together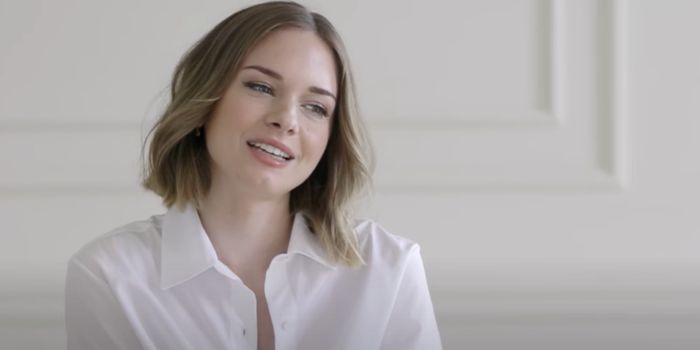 In September of the year they got married, the couple welcomed their daughter, Stella del Carmen Banderas. She was the only child they had they had together and is also Banderas' only daughter. Griffith on the other hand has three children altogether.
Before the two met, they were married and divorced their spouses in the same year they got married. Griffith had gotten married three times, but to two men, Johnson and Steven Bauer. The first time, she had been married to Johnson for 6 months and was 18 at the time. She had started to date him when she was 14 and he was 22. It was during her second marriage that she had her first child, Alexander Bauer. Then when she got remarried to Johnson, she had Dakota Johnson.
Melanie Griffith Has Had an Impressive Career

Griffith was born to Tippi Hedren and Peter Griffith, two people who had extensive experience in the film industry. This made it easy for Griffith to break into the acting industry. By the time she was 12, she had her first appearance in a film. In Night Moves, she was cast in her first major role, when she was only 17. Melanie Griffith earned some praise for her performance, but the filmmakers had to deal with criticism of how it was inappropriate for her to have nude scenes.
Melanie Griffith has gone on to do great things in her career, appearing in many roles in films and television shows. She is also an award-winning actress, with the 1989 Golden Globe Award for best actress being one of her biggest awards. Melanie Griffith got that award for her role as Tess McGill in Working Girl. She might have had a largely successful career but she has also had a few films where she performed so poorly that she was nominated for and even won a few Raspberry Awards.
Melanie Griffith is Very Interested in Philanthropy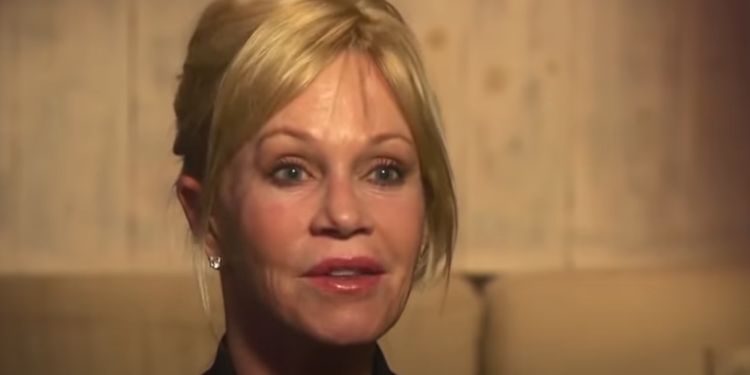 Beyond the glitz and glamour of her public life, Griffith is deeply committed to making a positive impact on the world. She contributes to a number of charities, most notably the Children's Hospital Los Angeles. Her support ensures that the hospital gets funding for a great pediatric facility. She has been known to say that everyone who has down well for themselves should give back to society. This is yet another thing that she shared in common with Banderas who is known for his activism and support for certain global and South American causes. They have both been recipients of an award that recognized their charity work.