Antonio Banderas, born José Antonio Domínguez Banderas on August 10, 1960, in Málaga, Spain, is an internationally acclaimed actor, director, and producer. With his alluring charm and remarkable talent, Banderas has become one of the most prominent figures in the entertainment industry. From his humble beginnings in Spain to his successful career in Hollywood, Banderas has shown remarkable longevity in the industry, operating at the highest level for more than four decades.
Banderas has continuously sought diverse roles showcasing his versatility as an actor. He has embraced challenging characters in films like The Mask of Zorro, Assassins, and Pain and Glory, for which he earned critical acclaim and an Academy Award nomination. Banderas's dedication to his craft and ability to convey various emotions has solidified his reputation as a true cinematic chameleon. In this piece, we'd take a look at some interesting facts about Antonio Banderas you probably never knew about.
1. As A Teenager, He was a Soccer Protégé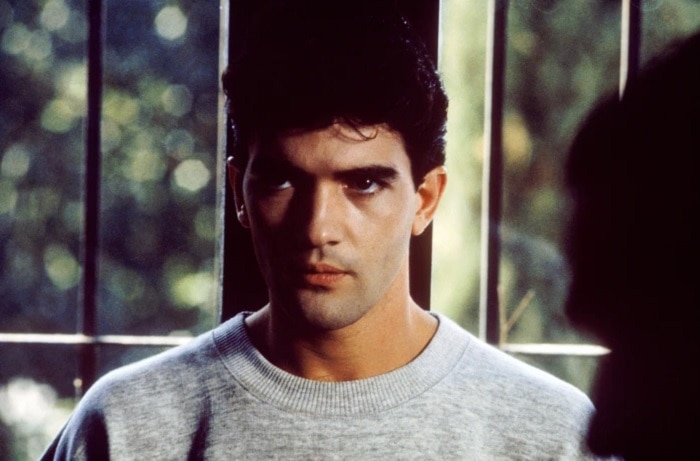 As a teenager, Antonio Banderas demonstrated not only his passion for the performing arts but also his exceptional skills as a soccer player. Before his acting career took off, Banderas was considered a soccer protégé in his hometown of Málaga, Spain. During his adolescence, Banderas dedicated himself to honing his soccer skills and displayed remarkable talent on the field. His natural athleticism, speed, and agility made him stand out among his peers. He was part of Real Madrid's youth team from 1974 to 1977 as a striker. Unfortunately, his commitment and dedication were undone by a bad ankle injury which meant his professional football career never took off.
2. Antonio Banderas Suffered a Heart Attack that Almost Claimed His Life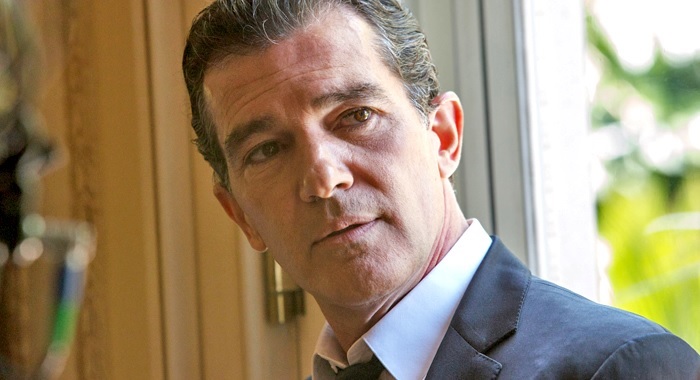 In January 2017, Antonio Banderas experienced a life-threatening health crisis when he suffered a heart attack that nearly cost him his life. The heart attack occurred while Banderas was at his home in Surrey, England. He began experiencing intense chest pains after a light exercise and was immediately rushed to the hospital. Doctors diagnosed him with a myocardial infarction, commonly known as a heart attack, which occurs when blood flow to the heart is blocked, depriving the heart muscle of oxygen. Fortunately, Banderas received prompt medical attention and the incident has since prompted him to reevaluate his lifestyle choices, quit smoking and prioritize his health and well-being.
3. Antonio Banderas Trained with the Spanish Olympic Team For 4 Months Preparing for The Mask Of Zorro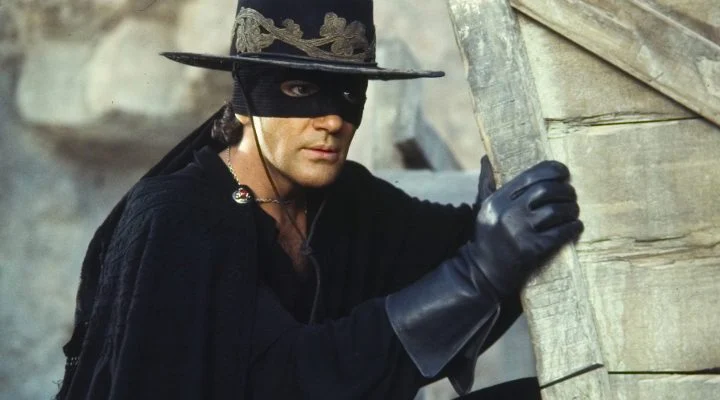 In order to accurately portray the skill and grace of the legendary swordsman Don Diego de la Vega, also known as Zorro, Banderas worked closely with renowned fencing coaches and athletes from the Spanish Olympic fencing team. The training sessions focused on mastering the techniques, footwork, and precision required for the film's intricate sword-fighting scenes. The collaboration with the Spanish Olympic fencing team undoubtedly contributed to the film's realistic and captivating sword-fighting sequences. This fact showcased Antonio Banderas's commitment to delivering an authentic portrayal of the iconic character.
4. He Owns His Own Perfume Brand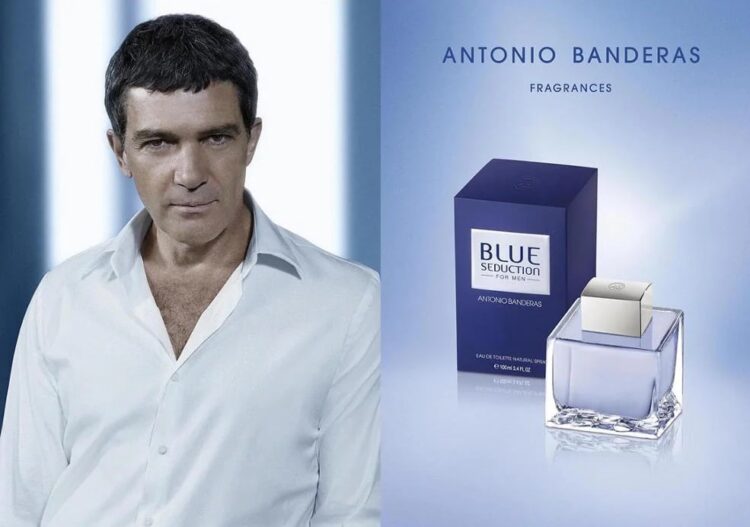 Another interesting fact about Antonio Banderas is that, n addition to his successful acting career, he ventured into the world of fragrance by partnering with fragrance and beauty multinational company Puig for over ten years. The partnership has produced Diavolo, Diavolo for Women, Mediterraneo, Spirit, Spirit for Women, Antonio and Blue Seduction for Men, and Blue Seduction for Women. The brand has expanded to include a wide range of fragrances reflecting different aspects of Banderas's personality and style. Antonio Banderas Fragrances has gained popularity and recognition worldwide, with its offerings encompassing a variety of scents, from fresh and energetic to sophisticated and seductive. Banderas actively involves himself in the creation and development process, ensuring that each fragrance reflects his personal taste and vision.
5. Antonio Banderas Has a 50 percent Stake in a Winery in Northern Spain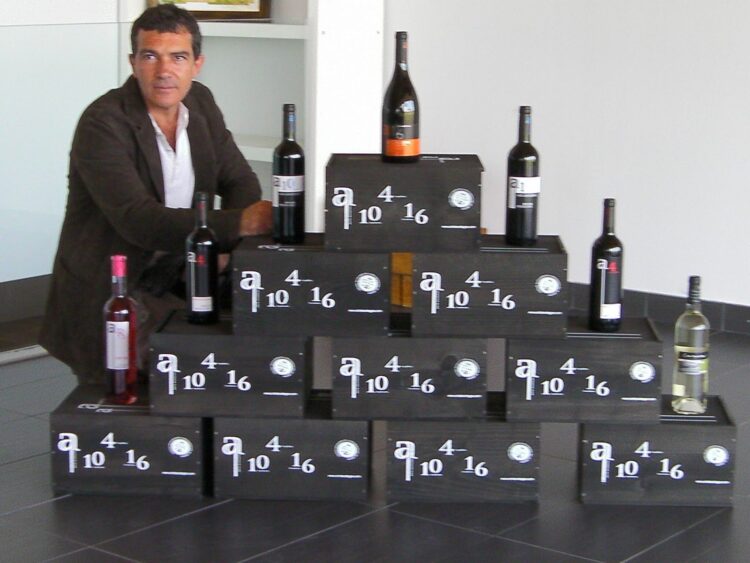 Antonio Banderas owns a 50 percent stake in a state-of-the-art winery located on the banks of the Duero River in northern Spain. Spanning across an impressive 230 hectares (570 acres), the property, known as Anta Banderas, specializes in the production of red and rosé wines. These wines are carefully crafted from a selection of grape varieties, including Cabernet Sauvignon, Merlot, and the popular local grape, Tempranillo.
6. He Didn't Know How to Speak English When He was Cast in His First Film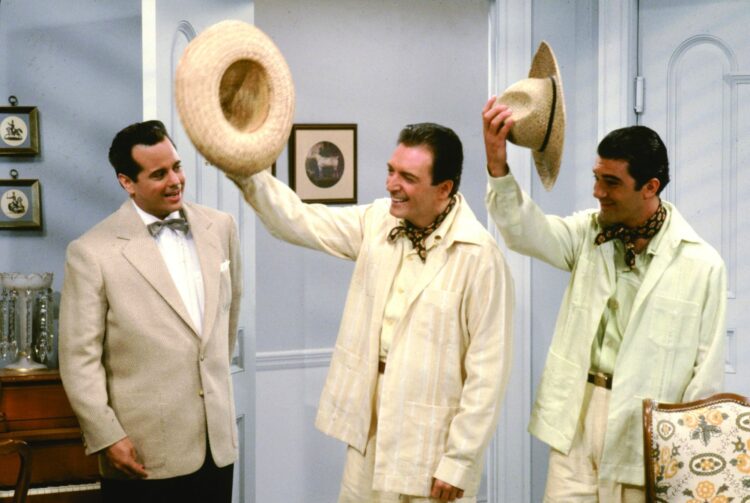 When Antonio Banderas was cast in his first Hollywood movie, The Mambo Kings, in 1992 he had limited knowledge of the English language. At the beginning of his acting career, Banderas primarily worked in Spanish-language films and theater productions in his native Spain. With dedication and perseverance, Banderas gradually improved his English proficiency, often relying on language tutors and intensive language training programs. Through consistent practice and immersion in English-speaking environments, he overcame the initial difficulties and gradually became fluent in the language.
Tell us what's wrong with this post? How could we improve it? :)
Let us improve this post!