In a shocking turn of events, the world mourned the unexpected loss of actress and model Kim Porter. As news of her untimely death spread like wildfire, questions surrounding the circumstances of her demise began to surface. Porter captivated hearts worldwide with her radiant smile and undeniable talent. As such, her sudden death left friends, family, and fans grappling to understand how such a vibrant and cherished life could be cut short.
Altogether, here is a look into the life of Kim Porter, her career, and the personal struggles she may have encountered behind closed doors. The story may not have as many nooks and crannies, but it's a story worth telling. Together, let's uncover the truth behind the tragic and mysterious passing of Kim Porter.
Background Information On Kim Porter
Kim Porter, born on December 16, 1971, in Columbus, Georgia, was an American model, actress, and socialite. She rose to prominence in the 1990s thanks to her modeling, appearing in various fashion magazines and runway shows. Her striking beauty and charismatic personality quickly caught the attention of the entertainment industry. Eventually, this led to opportunities in acting and television.
Porter made her mark in the entertainment world appearing in music videos for renowned artists like Jay-Z, Mary J. Blige, and Nas. Her undeniable talent and captivating presence earned her roles in films such as Mama, I Want to Sing! and The Brothers. Despite her success, Porter remained grounded and devoted much of her time to being a loving mother to her four children. This includes her twins with ex-partner Sean "Diddy" Combs.
Initial Reports And Reactions To Kim Porter's Death
On November 15, 2018, the world was stunned by the news of Porter's sudden passing. Initial reports indicated that she was found unresponsive in her Los Angeles home. The news spread rapidly, sending shockwaves through the entertainment industry and beyond. Friends, family, and fans took to social media to express their disbelief and share heartfelt tributes in honor of Porter's life and legacy. They praised her kind heart, infectious laughter, and unwavering support for her loved ones. It's safe to say that the outpouring of love and grief showcased the profound impact she had on those around her.
Circumstances Surrounding Her Death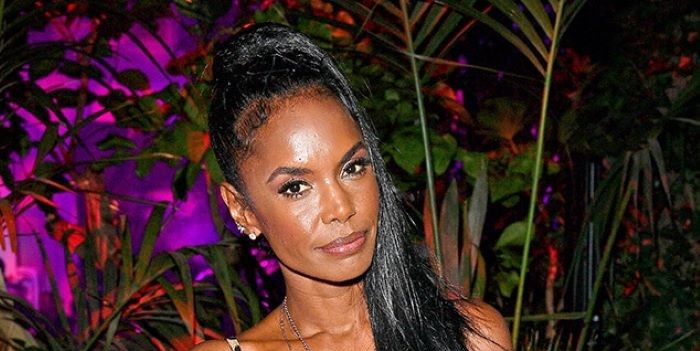 As news of Kim Porter's passing circulated, questions about the circumstances surrounding her death began to emerge. Initially, the cause of death remained undisclosed, fueling theories about what could have led to such a sudden and tragic demise. Some wondered if an underlying health condition could have played a role, while others pointed at foul play. However, in the days following her death details emerged, shedding some light on the circumstances.
Apparently, Porter had been experiencing flu-like symptoms in the days leading up to her passing. This information prompted speculation about the possibility of complications arising from an undiagnosed illness. However, without an official cause of death at first many questions remained unanswered..
Investigation And Findings
In the wake of Kim Porter's untimely death, an investigation was launched to determine the cause and circumstances surrounding her passing. Medical professionals conducted autopsies and toxicology tests to gain insights into the possible causes of her demise. Months of investigation and analysis followed, with authorities meticulously examining Porter's medical history, personal life, and the events leading up to her death. At the end of the day, it was announced that the cause of death was lobar pneumonia, and the manner of death was deemed natural.
Impact On Friends, Family, And The Entertainment Industry
The sudden loss of Kim Porter reverberated through the lives of her friends, family, and the entertainment industry as a whole. The people closest to her were left grappling with grief and the pain of losing someone so dear. As the investigation unfolded, the emotional toll intensified. This was especially true since the search for answers seemed to extend indefinitely.
For her children, the loss of their mother was devastating. Porter's love and dedication to her children were widely recognized, and their lives were forever changed in an instant. The entertainment industry also mourned the loss of a beloved figure who had left an indelible mark on pop culture. Celebrities and fans alike paid tribute to Porter, celebrating her talent, kindness, and impact on the industry.
Tell us what's wrong with this post? How could we improve it? :)
Let us improve this post!