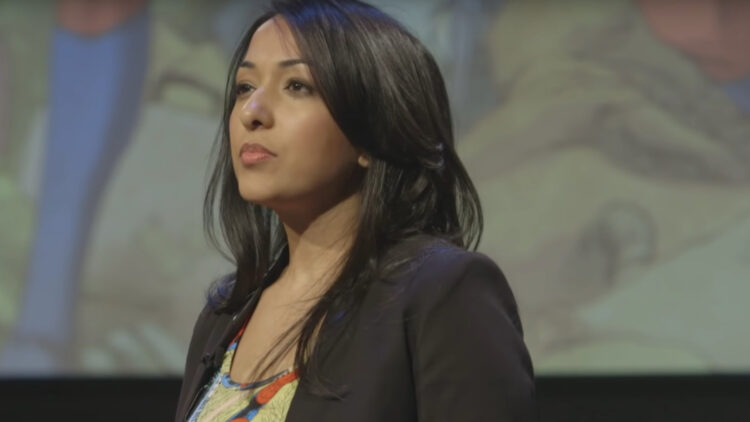 As the creator of Ms. Marvel, Sana Amanat has become an inspiration to countless people. While she may not have set out to become a star, that's exactly what she was born to be. Although she spends her time behind the scenes, Sana is well-known and that isn't going to change any time soon. Since Ms. Marvel's release on Disney +, Sana has been getting lots of attention and there are many people who are excited to see what she does next. Even though her exact plans for the future seem to be under wraps, we know that she still has lots of great things to share with the world. Continue reading for 10 things you didn't know about Sana Amanat.
1. She's From New Jersey
Sana was born and raised in New Jersey where she grew up in a fairly small suburb. Her parents are from Pakistan and she was raised in a Muslim household. She has three brothers and they were instrumental in helping her discover her love for storytelling and adventure when she was younger.
2. She Made Her Acting Debut in Ms. Marvel
Almost all of Sana's time in the entertainment industry has been spent behind the scenes, but she has also done a little bit of acting. She made her first on-screen appearance with an uncredited appearance in an episode of Ms. Marvel. It doesn't appear that she has an interest in doing more acting.
3. Twitter Is The Only Social Media Platform She's Active On
Being active on social media has become an expectation in most people's minds and this is particularly true for people who work in the entertainment business. While Instagram and TikTok have become many people's platforms of choice, Sana prefers to stay on Twitter. From what we can tell, that is the only platform where she has a verified account.
4. She Studied Political Science
There are lots of people out there who don't end up working in the field that they studied in college, and Sana is one of them. Sana attended Columbia University where she earned a bachelor's degree in political science. Her time at Columbia really helped her grow as a person.
5. She Believes in the Power of Representation
Representation has been a major topic in the entertainment industry for the last few years, and it's something that is very important to Sana. During an interview with Elle, Sana said, "When you are a young brown person in America, you don't have images that look like you outside [in media]. Looking at things like Seventeen magazine when I was younger, I remember realising, 'Oh my hair will never look like that, I will never be able to wear make-up like that, my body will never look like that, clothes will never fit me like they fit those skinnier white models'. The images that you have around you look nothing like you. That sense of self-rejection starts so young with minorities."
6. She Wasn't Really Into Comic Books as A Kid
Since Sana created a comic book character, most people probably assume that she has been into comic books her entire life. That, however, isn't really the case. She told Elle, "When I was young, I wasn't really into comics. Sure, I watched Star Wars and Superman on screen, but apart from Archie comics on long train trips while visiting my family back in India, I pretty much gave comic books and superheroes a skip."
7. She Likes Her Privacy
There is a common misconception that people who work in the entertainment industry love to constantly be the center of attention and they love letting the world in on their lives. That isn't always true, though. Like many other people, especially those who work behind the scenes, Sana has chosen to stay very private when it comes to her personal life.
8. She Wanted to Be a Journalist
Sometimes life doesn't go exactly as planned and that is something Sana knows from first-hand experience. After graduating college, her goal was to become a journalist. However, life ended up taking some turns and she ended up getting a job in the comics industry thanks to a friend.
9. She Is a Self-Proclaimed Nerd
Being a nerd isn't something that some people find embarrassing, but there's no shame in Sana's game. While talking to Elle, she said, "People have been building me up to be a pretty powerful person, with an agenda that I don't have. I am really a big nerd, and I was a nerd before it was cool to be one."
10. She May Write a Book
As mentioned earlier, Sana hasn't gone into specific detail about what she plans to do next. But there's a good chance that something involving writing will be in her future. In fact, she may decide to pen a memoir one day and I think that's something a lot of people would be interested in reading.
Tell us what's wrong with this post? How could we improve it? :)
Let us improve this post!