Nene Leakes is a reality TV star from the Real Housewives of Atlanta show. Even people who haven't watched the show have surely come across Leake's hilarious memes. However, on the show, Leakes gave fans a rollercoaster ride of sass, shade, and sheer audacity that only she can deliver! From the very first season, this queen of drama burst onto our screens like a firecracker, leaving an explosive trail of unforgettable moments in her wake.
It's time to give a few flowers to this dramatic queen and relive the wildest, most jaw-dropping scenes that made Nene Leakes the undeniable MVP of Real Housewives of Atlanta. However, it's not all glitz and glamour in Leake's world. Oh no, drama is her middle name, and she's never one to shy away from a good ol' verbal throwdown. From heated arguments that rattle the chandeliers to explosive confrontations that make toes curl, Leakes brings the heat like nobody else. So, without beating about the bush, here's the tea on the top 10 Nene Leakes moments on the Real Housewives of Atlanta.
1. The "I Am Very Rich, B-tch" Moment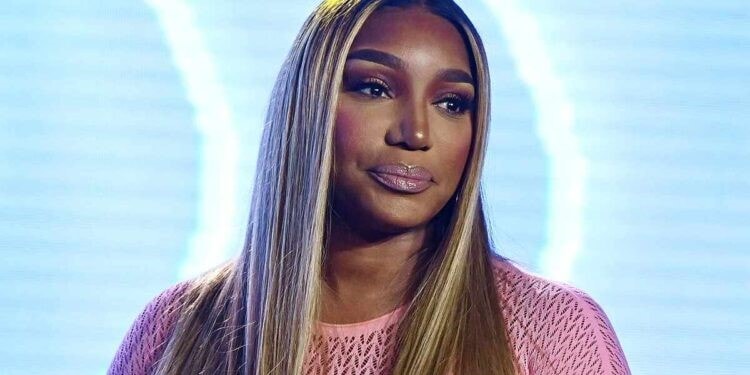 Leakes and Sheree Whitfield had a dramatic showdown after a short sit-down at a restaurant. There was a little controversy about who said what, and calls were made. However, Leakes got defensive and dropped the very popular meme-worthy "I am a very rich b-tch" line. Whitfield was arguing with Leakes for supposedly trying to "stop her bag". However, Leakes got up, mentioned that she was getting those Trump checks, and walked out of the restaurant.
2. The "Close Your Legs To Married Men" Comment
Leakes has never shied away from calling out her Real Housewives of Atlanta co-stars. However, this particular comment had the room spinning and the cameras zooming in for some juicy reactions. At one of their first reunion shows, she took a shot at Kim Zolciak-Bierman. Throughout Season 1, viewers watched as Zolciak-Biernam was gifted all sorts of luxury items by her 'man- Big Poppa.'
However, her generous lover's identity was never really revealed. Zolciak-Bierman kept things hush-hush but continued to cause a little drama here and there because of her wealthy beau. When Leakes was asked about her thoughts on their relationship during the reunion, she reiterated that she had never met him. She did mention that 'Big Poppa had allegedly told Zolciak-Bierman that Leakes was trouble. Of course, this triggered the "close your legs to married men" comment, which insinuated that Big Poppa was indeed married.
3. 'Keep It Moving' Saga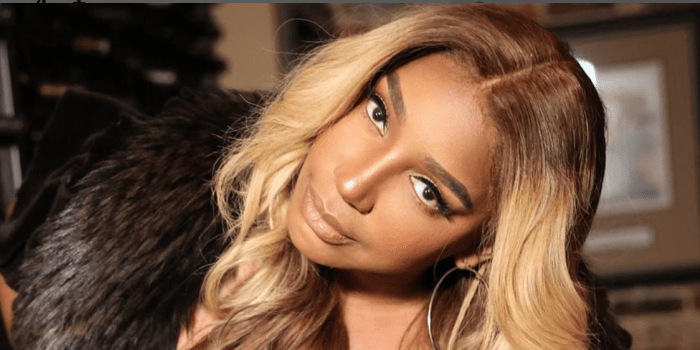 When Leakes and her husband Gregg Leakes moved to Los Angeles so she could focus on her role on The New Normal, she didn't leave the drama behind. Leakes was hosting a lovely dinner for her fellow housewives, but of course, some of them were fashionably late. Leakes wasn't having it and boldly said, "I don't think you guys need to come, Cynthia. Just keep it moving."
When Cynthia Bailey and co finally arrived about two hours late, Leakes denied them entry into her home. Yes, Leakes was dramatically waiting outside her home in normal diva fashion. After having more than a few words with the girls, she fashionably says, "Don't forget now. I'm in the Hollywood Hills, but I still know how to get hood."
4. Nene Leakes' Horse-riding Experience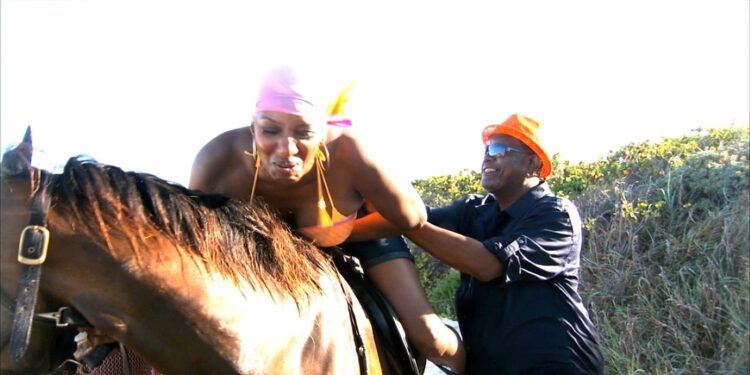 In Season Five, the housewives take a fun trip to Anguilla for some girl time. Of course, they enjoy a lot of memorable moments, but not without a little drama. This time, it's just fun ol' Nene giving viewers something to laugh about with her first horseriding experience.
In her own words, "I'm scared to ride a horse!" However, after all the reluctance, she manages to hold on for dear life on a very brief adventure atop the horse. It's moments like this that birth the desire for the return of certain Real Housewives of Atlanta stars.
5. The 'Ooh The Ghetto' Moment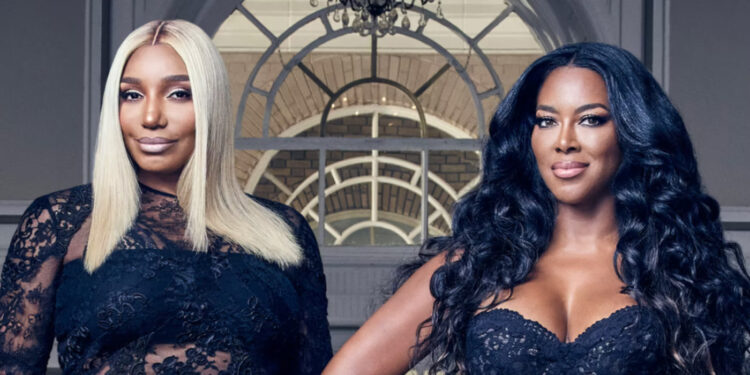 This is certainly one of the most memorable Leakes moments on Real Housewives of Atlanta. Out of the numerous times the reality star brought the drama, this episode in Season 6 was one to remember. When Kenya Moore and Leakes were on friendlier terms, the star went down to a less-fashionable part of Atlanta. Moore had recently been evicted from her rental and had to stay in a hotel in the meantime.
But Leakes was not in love with the aesthetics of the neighborhood or the hotel room. On getting out of the car, with her back to the camera, Leakes exclaims, "Ooh, the Ghetto." Leakes also makes a fuss about the 'white refrigerator' and less-than-classy furniture. "I'm in tears!" she exclaimed during her personal interview. However, Leakes promised to help Moore find a proper home.
6. The "I Said What I Said" Moment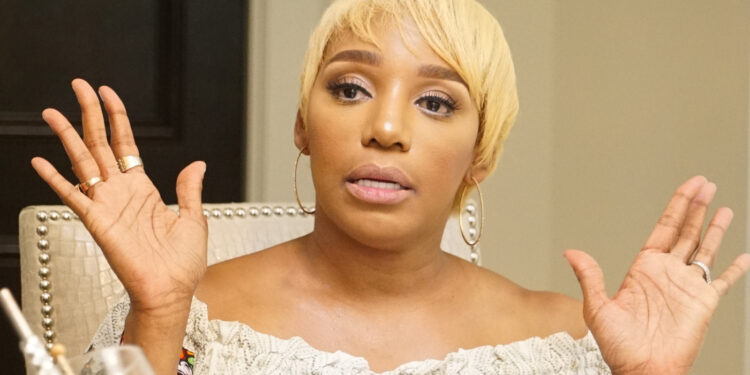 Nene Leakes' unapologetic attitude and refusal to back down from her opinions made this line an instant classic. Leakes and Kandi Burruss didn't exactly get along from the beginning. But things got even messier when she insinuated that Mamma Joyce — Buruss's mom acted in a less-than-proper manner. Burruss decided to call her out during the reunion, and in typical Leake's fashion, there was no apology. Leakes stayed defiant and unflinching, and after a rather tedious back and forth, the one-liner was birthed. "I said what I said… If you don't like it, you don't like it."
7. NeNe Has Left The Building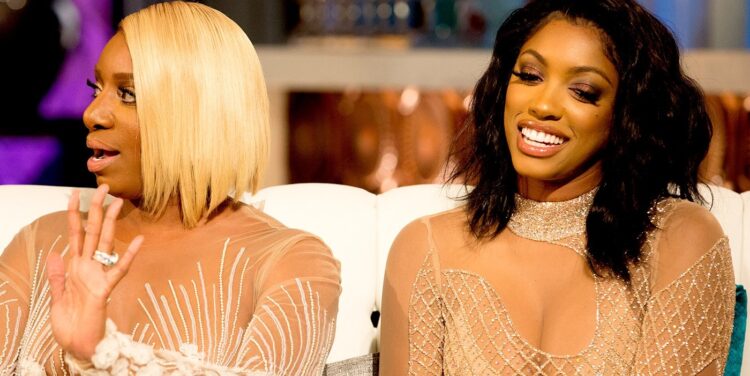 Another new Real Housewife of Atlanta castmate that didn't really get along with Leakes was Claudia Jordan. The reality star joined in Season 7 and didn't quite hit it off with all the housewives. Still, some say Leakes found her match in the seemingly calm and collected new housewife. It all started in the usual reality show setting — a restaurant. Leake was complaining about the girls' catish behaviors towards each other. However, things got really heated when Leakes asked Jordan if she had a mind of her own. After words like "puppet-master" and "wh*re" were throne around.' Porsha Williams rightly said in her personal interview, " Nene has left the building, and Nay-Nay has arrived."
8. Off-key or Nah?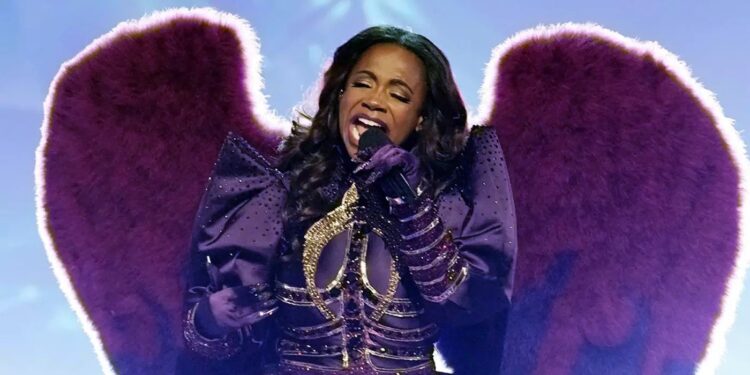 It's no secret that Leakes and Burruss didn't particularly have a budding friendship. Still, Leakes may have taken things too far by taking a jab at the singer's vocal abilities. During the reunion, Andy Cohen asked Leakes what she thought about Burruss singing. In typical Leake fashion, the reality star said, "No. It's not that I don't think she's a good singer. It was all in fun and shade. I think she's a great writer." However, Burruss probably has the last laugh after winning the Golden trophy on Fox's The Masked Singer.
9. "Bling Bling B–ches Is Mad"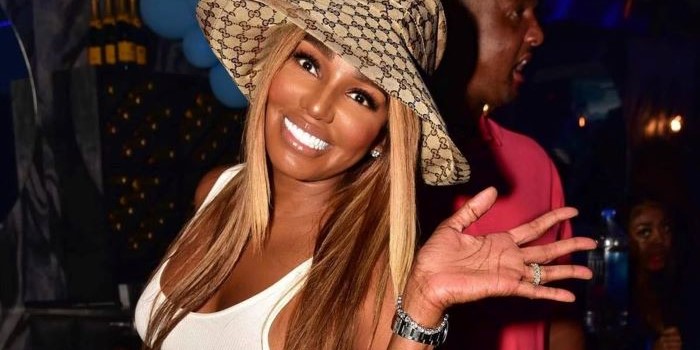 In Season 4, one of Leake's business partners got a little too friendly and gifted her a Rolex. She was separated from her husband at the time but was still a bit reluctant to accept the gift. However, while Leakes admitted that it felt a bit weird, she couldn't say no to a Rolex! Right after trying it on, the reality star went, " Bling bling bling b–ches is mad' followed by awkward laughter.
10. "Now, Why Am I In It?"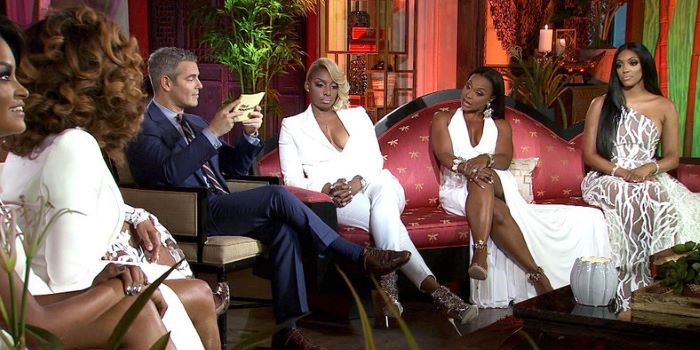 It's a bit unnatural to find Leakes sitting quietly, behaving herself when there's drama spewing. However, in Season 7's reunion episode, it seems the star was determined to sit pretty and mind her business. Of course, this was after she had a heated argument with Burruss about the co-stars challenging marriage at the time. Still, when Leakes did decide to sit out the drama, someone mentioned her name. This quickly made the reality star go, " Now, why am I in it?"