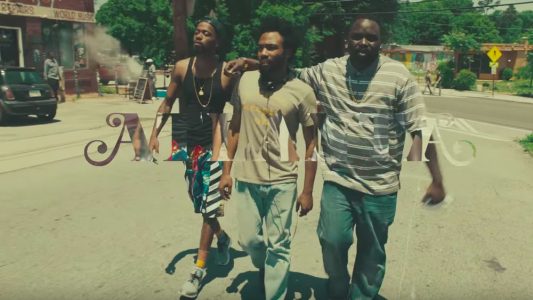 Atlanta is, obviously, wonderful; it's opening statements are not just good for a new show, but good for any show at all. The amount of character moments in these first three episodes are too numerous to count, and the affection or connection that I feel to every character introduced is already stronger than many programs I watched for seasons. Bryan Tyree Henry's Alfred "Paper Boi" Miles is already one of my favorite characters on TV today, playing what could be a one-note representation of a culture with nuance and presence.
Atlanta, as a city, is also recognizably true. It's a place I've been to, and spent time in, and have feelings about. I've watched all of the shows set in Georgia, and Atlanta, and none of them have felt quite like my home like this one. I remember being excited just seeing a splash of a Georgia State University logo in the pilot of Walking Dead, so you can imagine my joy when they went into JR Crickets and ordered lemon pepper wings.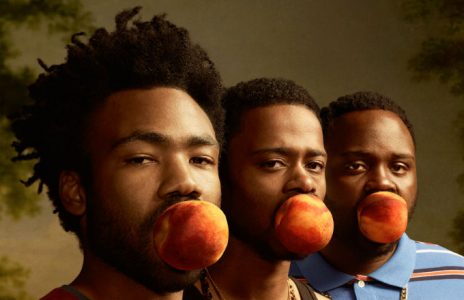 But it isn't any of this that makes the show great; or, at least, not the entire picture. What really makes this show this show, is that it is unapologetic in it's point of view. It is unapologetically about black people, and about the lives that black people live, and the realities that black people face. It is both broad and narrow; it is both focused and scattered. It is, in a nutshell, about a particular part of the world that is purposefully ignored and at best looked at an angle so shallow that it glances off without leaving a mark.
Donald Glover said that he wanted to make Twin Peaks with rappers, which I took to mean that he wants to use the absurd to explore the mundane. But the absurdity of Atlanta lies not in the literal absurd, but the world itself. The mentally ill man being arrested, over and over again, and then beaten for spitting water; Paper Boi taking a picture with the mom of the kids he was trying to tel off; the Kroger bag and that lightsaber, the rich white man who parked in a six-dollar lot; these are absurd that we all accept as a matter of doing business. But what Atlanta does, and does better than most, is grounding that absurdity in reality. That dude got his ass beat, and we never saw him again; those kids and that mom, we didn't get a call back at the end of the episode. Absurdity comes in small punches; quick jabs that land so lightly that we forget we're being hit at all.
It's enough for the show to be great as a show, but it's greatness lies in it's lack of fear, and lack of pretension. It simply documents things like a journalist, filming them without loud orchestras telling us when and how to feel. It's simply shown to us; almost like we're being shown a home movie. It's just a window into black life, and life in general. There are no original ideas, only original perspectives, and Atlanta provides that in bunches.
Atlanta has come along at an important moment in time, in which the United States is at least taking a look at the possibility that black men and women are routinely brutalized by police, and actively held down and oppressed as a way to keep the white supremacist power structure in place. Atlanta has come along at a time when an avowed racist in Donald Trump is running for President (and who might become President, though it is unlikely), and literal KKK leaders like David Duke are rising from what piss-crusted hellhole they've been cowering in for the last twenty years. For Atlanta to be unapologetically black at a time when nearly 40% of this country is desperate to make it white, it's a breath of fresh air.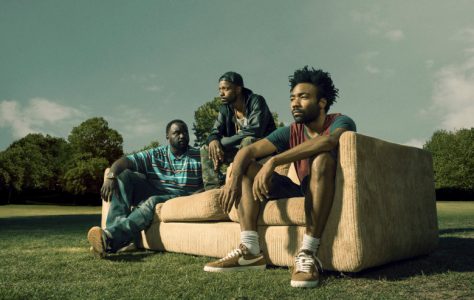 Perhaps the most important thing to note: none of what I am saying, or frankly, feeling, is new or groundbreaking. Black activists have been trying to tell people about black life and the both literal and metaphorical handcuffs they've been placed in for years and years and years. There is no heroism in these statements, not from my end; there is no nobility to these statements, not from my end. The fact that we have to learn about black life, in 2016, from television shows is a failure of the entire American system; a failure of education, of policing, and of government in totality.
We can only hope this is a sign of the future, and not yet another blip on our collective radar.
Summary
Atlanta is great, because Atlanta is fearless.