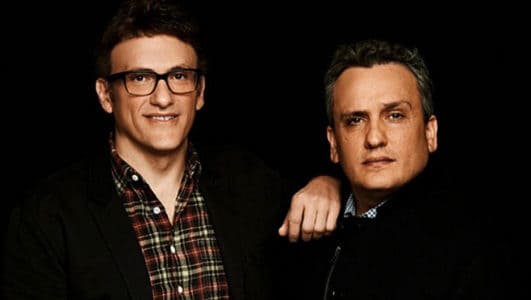 Joe and Anthony Russo, better known as The Russo Brothers, have got to be the most successful Marvel directors. Like, ever. They have come a long way from directing You, Me, and Dupree, to helming Captain America: The Winter Soldier seven years later. Seriously, you have to admit, that is one heck of a transition. Let's give credit where it's due, this dynamic duo of director brothers have given us some of the best movies of the Marvel Cinematic Universe. And that's not even considering how much money those movies made. Avengers: Endgame actually succeeded in dethroning Avatar as the number one highest grossing movie of all time. That unfortunately didn't last, but come on, how many other films achieved that? None. No matter how many ways you try to spin it, the Russo Brothers deserve all the credit in the world for that.
If you ask me, the pair of director brothers ended their run on Marvel on the highest of high notes with Avengers: Endgame in 2019. But we have to really wonder, was that really the end of their Marvel run? I would be willing to bet some money on saying no. After what these guys have accomplished for Marvel, the company would be borderline insane to not ask them to come back. Kevin Feige probably knows it, Disney probably knows it, and above all, all the fans know it. The Russo Brothers are like a couple of golden geese that gave us more golden eggs than we could ever ask for. Well, I have a strong feeling the two of them have another golden egg to give. You true MCU fans out there recognize the Iron Man quote, don't you? Of course you do.
Now as of now, there is no confirmation that the Russo Brothers will return to direct anything for the MCU. They currently have a busy schedule that is littered with upcoming projects of both movies and shows. Hey, I'll take anything they put out, Marvel or not. But as a Marvel fan, I implore you to wish upon a star for a minute and ask for their presence to grace the MCU again. The only question is which project would be best suited for them? I can imagine a number of projects they could helm. Some fans are asking them to helm a Secret Wars movie, which is the most popular choice. Others are pulling for them to direct the next Avengers movie, whether it be a Secret Wars adaptation or not.
Either one makes perfect sense for the Russo Brothers. It sounds like the most ideal project for them is one that's about an assemble group, similar to the Avengers. Heck, it can still technically be the Avengers, just not the same team as before. Dark Avengers, West Coast Avengers, there is a whole list of options for them. However, why should they helm a movie about a team they have already worked on? Plus, the Avengers aren't the only major superhero team in the Marvel universe. You already know where I'm going with this.
If the Russo Brothers are going to return to direct another MCU movie, why not give them the X-Men reboot? Oh, I'm loving this idea the more I think about it. I think these brothers would be a top ideal choice simply because they have been so successful directing assemble movies. With Captain America: Civl War, a threequel that was basically Avengers 2.5 that introduced and developed many significant characters, that was just the tip of the iceberg. The Russo Brothers cemented their reputation as the most vital Marvel directors when they handled the subsequent Avengers sequels.
If they can do so well with directing two Avengers movies, then how can anyone possibly doubt their ability to helm an X-Men movie? You just can't. In fact, in a recent video interview with AP Entertainment, the Russo Brothers were directly asked if they were considering returning to the MCU. Their response was surprising, as they both revealed that an X-Men movie would interest them. Joe Russo went on further when he revealed that one of his prize comics is The Incredible Hulk #181. For all you Marvel fanatics out there, the big standout in this comic isn't the Hulk himself, but the debut of our favorite Canuck hero, the Wolverine. Joe Russo emphasized that Wolverine is a central hero to the X-Men and he went on expressing how fun it would be to work on a project that could fit him and the team into the MCU.
Based on this interview, it sounds like an X-Men movie is a passion project for the Russo Brothers. On top of being among the best of Marvel's directors, these guys are passionate fans. In my book, that counts above anything else. Put their reputation as directors aside for a second and consider why they were able to concoct such great stories for their Marvel movies. They are directors who care about the characters and have ideas for them that respects where they came from. Give them the task to direct an X-Men movie and they'll do all the characters justice.
Personally, I'd like to see what they'll do different with the X-Men. What stood out to me the most with their work is how they developed Thanos. In the comics, he was only motivated by impressing Lady Death. The MCU version actually viewed himself as the hero by bringing about universal peace. His way of doing that was by slaughtering half of each world's population. His methods were beyond extreme, but his motivations were far more believable than his comic counterpart. What we got was arguably the best villain of the MCU. If the Russo Brothers can do that for Thanos, they can do something similar for the X-Men.
I am very much pulling for the Russo Brothers to return to direct an X-Men movie. If they're enthusiastic about doing it, then I think they have a pretty good chance at helming it. They are my number one choice, but I'm sure Kevin Feige has someone special in mind. Either way, I hope to see this duo of director brothers return to the MCU. What are your thoughts, Marvel fans?
Tell us what's wrong with this post? How could we improve it? :)
Let us improve this post!