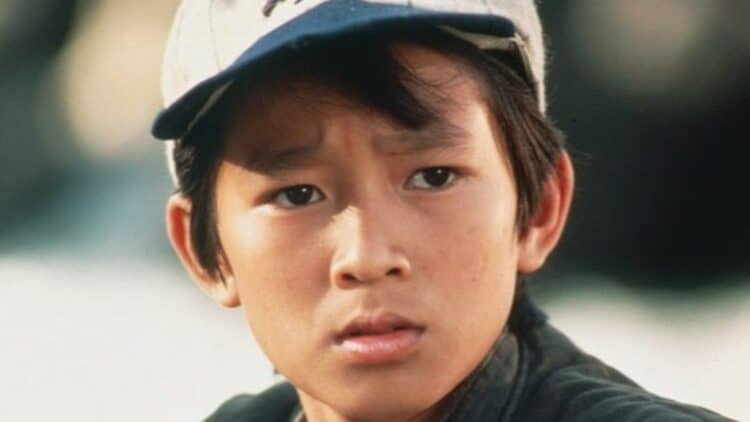 Ke Huy Quan is an actor you may not know by name, but there's a very good chance you've seen his face before. He is most well known for his role in the 1985 movie The Goonies. After the success of the film, Ke continued to act throughout the 1980s and into the early 1990s. However, by the end of the 90s, Ke seemingly vanished by the spotlight. Although the possibilities of him returning seemed slim, Ke has recently decided to get back into the entertainment industry. While lots of people are very excited to see him back in action, they are equally as curious as to why he ever left in the first place. Keep reading to find out why Ke Huy Quan decided to return to acting after 30 years.
Ke Huy Quan's Acting Journey
Ke Huy Quan was born in Vietnam although his ancestry is Chinese. He and his family were forced to leave the country when he was only about seven years old after the Fall of Saigon. After staying at a refugee camp in Hong Kong, the family relocated to the United States in 1979. He got into acting when he was 12 years old. He made his first on-screen appearance in 1984 in the movie called Indiana Jones and the Temple of Doom. It didn't take long for everyone to realize that Ke was working with some serious talent, and other doors started to open for him.
His role in The Goonies helped elevate his career to new heights and many felt that he had a very promising future in the business. Ke's next big opportunity came in 1986 when he was cast as Sam in the TV series Nothing Is Easy. Although the show lasted for just one season, Ke kept the momentum going with a role in the popular series Head of the Class. Ke made a few more on-screen appearances after the show ended in 1991 but things really slowed down for him. While there are lots of people who choose to walk away from the spotlight because they want to do other things, that wasn't entirely the case for Ke. His decision to leave Hollywood was a result of the fact that there simply weren't many roles for Asian actors.
Why Ke Huy Quan Decided To Get Back Into Acting
Fortunately, quite a few things have changed in the year that Ke has been on hiatus from the entertainment industry. One of those things is the fact that there are many more roles for Asian actors than there were 30 years ago. Not only are there more roles, but the roles are much more diverse. That said, it's not too surprising that this newfound diversity is what inspired Ke Huy Quan to step back into acting. According to Looper, he said, "A little movie called 'Crazy Rich Asians' came out. It was an amazing movie with an all-Asian cast. I saw that movie and it hit me on so many levels, emotionally. One, just because it was a beautiful movie with a very touching story. Another part was, I wished I was up there with my fellow Asian actors." He added, "So many emotions were going through my head when I saw that movie. It wasn't really until then that the idea of getting back to my roots starting taking place. I called an agent friend of mine, and asked him if he would like to represent me, and this is after decades without an agent. He said, 'Yes.' Literally two weeks later, I got a call about 'Everything Everywhere All at Once."
In the film Everything Everywhere All at Once, Ke plays a character named Waymond Wang. The movie was released in March of 2022 and it's proven to be quite the comeback for Ke. The film centers around a Chinese immigrant who gets caught up in an adventure where she becomes responsible for saving the world. On top of that project, Ke is also currently filming for an upcoming TV series called American Born Chinese which will be on Disney+. The series is based on the graphic novel of the same name by Gene Luen Yang which was released in 2006. It's unclear exactly when the series will premiere, but it's already generating lots of buzz. Hopefully, these two roles will lead to other opportunities for Ke and he'll become a regular on our screens. Although his journey hasn't looked like lots of other actors' he's still managed to end up right where he's supposed to be.
Tell us what's wrong with this post? How could we improve it? :)
Let us improve this post!