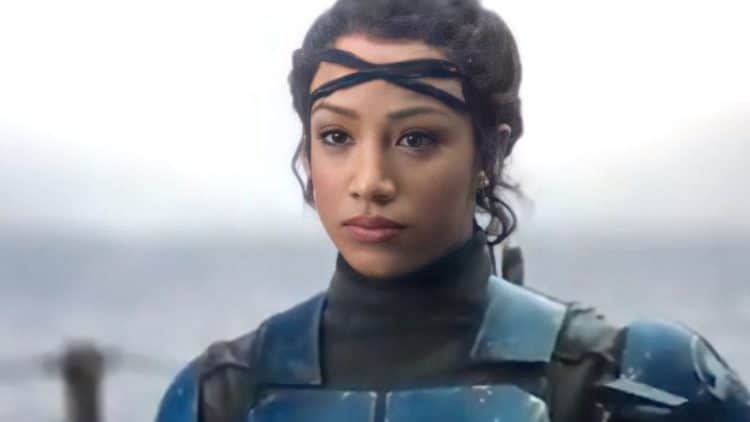 It's that time again, time to see if you have a sense of humor when it concerns one of your favorite shows since there are more ways to look at things than those we choose. The Mandalorian season 2 had a lot of expectations foisted upon it before ever hitting Disney+ since the first season gave us something that we couldn't do without somehow. From the awesome entrance of Din Djarin, aka Mando, to the reveal of Baby Yoda at the end of the first episode, the first season was absolutely great since it gave us a Star Wars story that had little to nothing to do with the Jedi, since despite being Force-sensitive, the Child, aka Grogu, aka Baby Yoda, was skilled enough to use it but not so powerful that he would have been seen as a serious roadblock to a great story. Din's past and his status as a Mandalorian foundling that had become a full-blown Mandalorian was great since it introduced another part of the Star Wars galaxy that's been seen in the graphic novels and stories but has rarely been seen anywhere else save for the animated series. But the first season opened up by introducing a few interesting characters that helped to push the story forward and gave a real adventure-based feel that either helped Din by granting a new ally, new armor, or new weapons or simply tested him and made the audience realize just how effective he really is as a character.
Season 2 went even further since we already had word that a fan favorite, Ahsoka Tano, was coming to the show, at least for one episode, and the way the finale was set up in season 1 it was obvious that Moff Gideon was going to be tailing Din the entire time as well. But there were other great surprises that came during season 2 since Mayfeld returned and squared away his debt with Din by helping out, Cara Dune was back, as was Greef Karga, and even mention of Admiral Thrawn was thrown in, meaning that now we're hopeful to see the blue-skinned Chiss hit the screen. On top of that was the appearance of Bo-Katan and Koska Reeves, Boba Fett and a revived Fennec Shand, and an odd but meaningful cameo by Bib Fortuna only moments before his death at Fett's hands during a post-credits scene after the finale. In other words, more is coming from Star Wars that will likely not be Jedi or Sith based and will continue to push the franchise in other directions as it becomes fleshed out with each new tale.
Season 3 is bound to be interesting since trying to predict how it will go is kind of tough since now that Grogu has found a place with Jedi Master Luke Skywalker, one has to wonder what Din is going to do, even though there is business with Bo-Katan to be finished concerning the darksaber that Din won from Moff Gideon. Since Din has no plans of ruling Mandalore, the Mandalorian homeworld, something is going to have to be done about the darksaber when it comes to ownership, since the only way a person can win the blade is through combat, something that Gideon knew very well. Now that this has happened one has to wonder how it's going to turn out since Bo-Katan really wants the darksaber back so that she can rule over the world. But what she might be willing to do is going to have to wait to be seen. It sounds as though Jon Favreau and Dave Filoni are working on season 3, but again, aside from a couple of key story ideas, there's a lot of confusion as to what life without Grogu is going to be like since Din has been attached to the kid for two seasons, and people are going to start wondering if the show is even worth watching without Baby Yoda. One could say that it was worth watching before the kid was shown, but with the knowledge of what might still have to happen to Grogu given that pain and defeat await the academy that Luke is going to build, it's hopeful that Din will get to see the kid again.
It does sound as though The Mandalorian might last for a while, or at least paint a picture that will see the rise of the First Order and cover the time between Return of the Jedi and The Force Awakens, which is a pretty good span of time that would see Din go from being a confident and capable bounty hunter to an aging human being that might be ready to get out of the game. It'd be nice to see another couple of characters return for season 3, but it's likely we'll see a few of them at least.
Tell us what's wrong with this post? How could we improve it? :)
Let us improve this post!