Ariana Biermann is a TV personality and social media influencer who is originally known for being Kim Zolciak-Biermann's daughter. She hails from Atlanta, Georgia, and has amassed a huge social media following across TikTok and Instagram. Biermann has become a well-known name in the world of entertainment and internet fame.
Belonging to a show-biz family, Ariana Biermann began her journey in the spotlight at a young age. But she did not stop there and continued to expand her reach. This article delves into Ariana Biermann's life story and career.
Early Life and Family Background of Ariana Biermann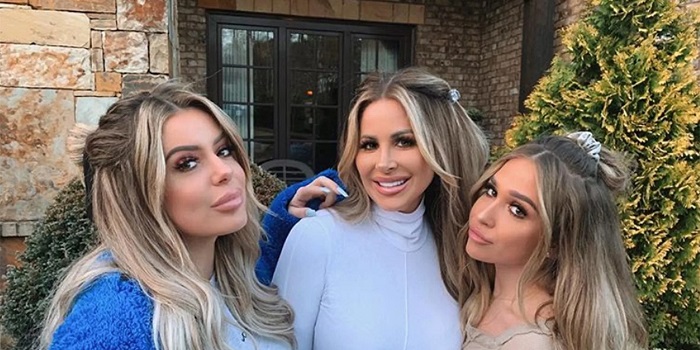 Biermann was born on born October 17, 2001. Her mother, Kimberleigh Marie Zolciak Biermann, simply known as Kim Zolciak-Biermann, is an American television personality — best known as the original cast member of Bravo's The Real Housewives of Atlanta. Ariana initially grew up with her mother and an elder sister, Brielle Biermann, who also happens to be a well-known internet personality. Their biological father, Daniel Toce, is a convicted sex offender. So both Biermann sisters have had to grow up without a father, in the suburbs of Johns Creek in Atlanta.
In March 2013, Kroy Biermann, their stepfather, filed to legally adopt both Ariana and Brielle. The adoption became final in July 2013 and both girls changed their last name to Biermann. Their father, Kroy Biermann (Kim Zolciak-Biermann's husband) is a former American football outside linebacker. Ariana Biermann's current residence is in LA, with her sister where they both have recently moved in. "I've wanted to live in L.A. my entire life and moving with my sister will be the adventure of a lifetime," said Ariana in an interview with Daily Mail.
Ariana Biermann's Career Took Off as a Reality TV Star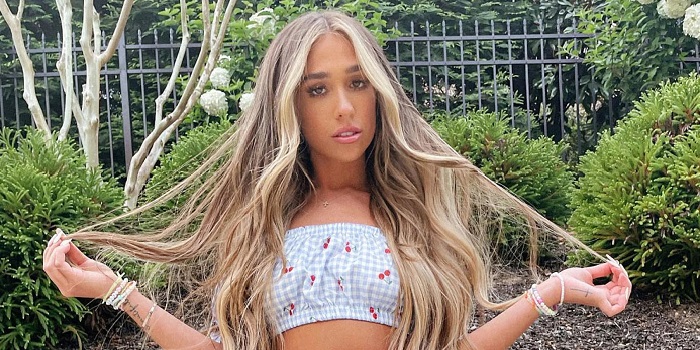 Kim Zolciak's had her own spin-off series after starring in the Real Housewives of Atlanta. The show was called Don't Be Tardy and aired from 2012 — 2020. Ariana Biermann, too, gained fame for appearing on Don't Be Tardy, along with her parents and siblings. Previously, she had also appeared on the Real Housewives of Atlanta because of her mother.
Biermann already had the spotlight — thanks to her mother. But because of social media platforms like Instagram and TikTok, she was eventually able to carve out her own niche as an influencer and a model. Nevertheless, her origins are firmly anchored in reality television.
Ariana Biermann's Journey From a Reality TV Star to Social Media Influencer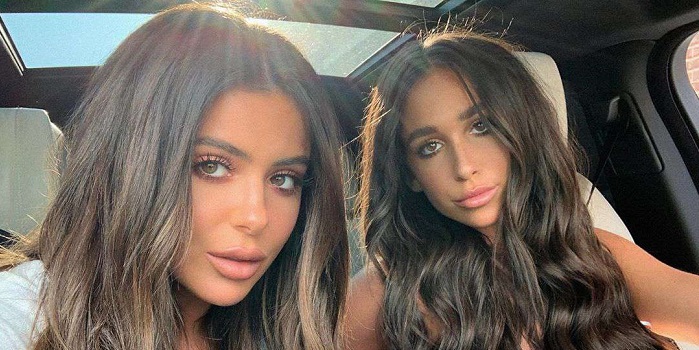 Ariana Biermann's transition from a reality TV star to a social media influencer was largely inspired by her older sister, Brielle Biermann. Following in her elder sister's footsteps, who already had an impressive following on social media, Ariana also began to make her mark in the digital realm. Biermann has now garnered an avid following herself.
She regularly interacts with her followers on Instagram and TikTok and has also taken an entrepreneurial leap with Brielle Biermann. They've both launched their own cosmetics business — called KAB Cosmetics. Committed to connecting with fans through this venture, Ariana said, "We're excited to bring fans along as we launch our business." (via DailyMail) This journey, while pivoting from her TV roots, has become an exciting new chapter in Ariana's life. It allows both Biermann sisters to experience life without their mom's credit cards.
Does Ariana Biermann Have a Boyfriend?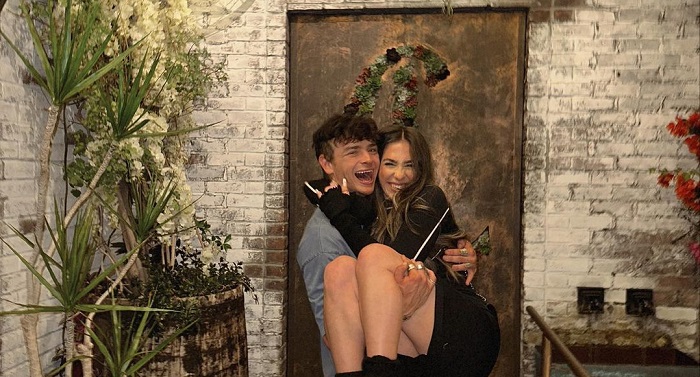 Biermann has dated multiple boys in the last couple of years — including Collin Lipman, Aaron Scott, and Hudson McLeroy. Her current boyfriend is Austin Anderson, an Instagram model. Both Ariana Biermann and Austin Anderson regularly post playful pictures with each other and are often seen hanging out in LA. Brielle Biermann, Ariana Biermann's sister also seems to have a good relationship with Austin Anderson as she constantly leaves fun comments under Anderson and Biermann's pictures.
Ariana Biermann's Hobbies and Favorite Things to Do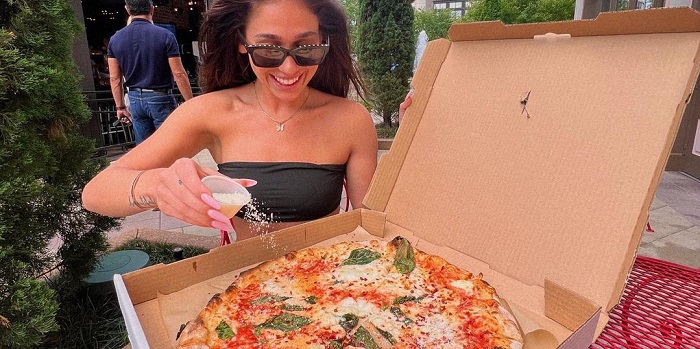 Beyond social media and reality TV, Ariana Biermann enjoys a multifaceted lifestyle. She's an admirer of Benedict Cumberbatch and Emily Blunt. Ariana Biermann also loves to dance and travel — with Paris being her favorite place to travel to. She is often seen traveling around different places and posts pictures of herself with friends and family often. Both Ariana Biermann and Brielle Bierman love their dad, Kroy Biermann. And like many of us, her favorite food is pizza!