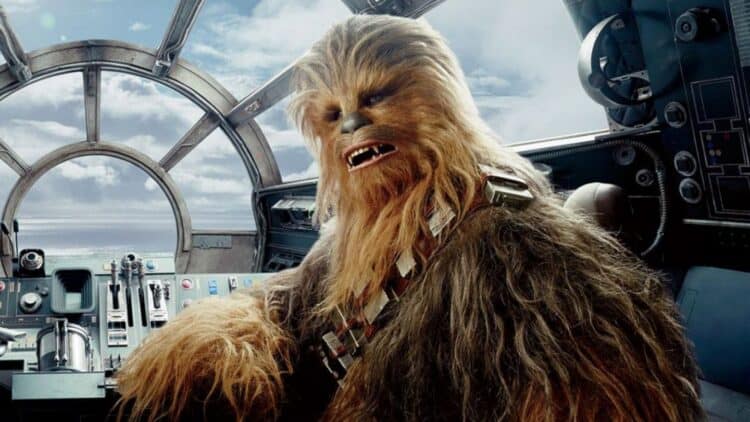 If you're a Marvel fan, you probably think Kevin Feige is the most successful producer of all time. And guess what? You would be absolutely right to think so. This man has spearheaded the creation and expansion of the most successful cinematic universe to date. And if you don't think so, you probably don't watch Marvel movies. Because of the Marvel Cinematic Universe, more and more studios are striving to replicate their success. So far, none have them have come even close, but it just proves that Marvel has set the bar so high, it might never be surpassed. We all have Kevin Feige to thank for that and he's even got the next ten to twelve years for Marvel planned out. What happens outside of Marvel? The answer is Star Wars.
That only makes sense. The only franchise bigger than Marvel is Star Wars. The difference is that the latter has been going on a downward spiral in recent years. We can sit here and talk about the reasons as to why all day, but I think most fans want to point fingers at Kathleen Kennedy. Sure, the sequel trilogy was a bit of a disappointment. However, we can't deny the success she's been having with the Disney+ shows that she has green lighted. Speaking of which, the Obi-Wan Kenobi show will premiere later this month and it's just impossible to not get stoked. If the Star Wars movies haven't been enough to recapture your faith in the franchise, then the Disney+ shows might fix that.
There is, however, an issue with that. While we appreciate some quality Disney+ shows, we Star Wars fans just want to see a great Star Wars movie in theaters again. It's been a while since the fans have come together and didn't try to attack each other on the internet over a Star Wars movie. At this point, the fanbase has become rather toxic, but just think about the force being with us. If we have a little faith and keep watching anything Star Wars, I think we will one day see a great Star Wars movie. In fact, why doesn't Disney get Kevin Feige to produce a Star Wars movie? As a matter of fact, they already have, but much like many Star Wars projects, it was announced a while ago and just never seemed to gain any footing.
That's a shame, because it seems to be becoming a pattern. Kathleen Kennedy has had several falling outs with a few directors. This has caused delays, not to mention a lack of a plan for these movies. That's where the sequel trilogy failed, but perhaps they should try a different approach. I have said this for a while now, but I have to emphasize on it. Not every Star Wars movie has to be a part of the main continuity. Why can't we have more individual stories that have little significance on the whole Skywalker saga? That's really what the original and sequel trilogy was all about. In the end, both sequels failed to live up to expectations. As astronomically high as they were, they were aiming to unite the Star Wars fanbase and they just fell short.
So if the same old routine doesn't work, then why not try something new? It turns out, Kevin Feige might have exactly that in mind for his Star Wars movie. Michael Waldron, who is the writer of his Star Wars project, actually stepped down as show runner for season 2 of Loki in order to pen the script for it. During an interview with Screen Rant, Waldron was asked about it and only gave one crucial detail. According to him, the one thing that separates Kevin Feige's Star Wars project from all the others is that it won't be a direct sequel. He further explained that it will be more of an original idea for the franchise and won't connect to the Skywalker saga. I don't know about the rest of you, but that's a good thing.
I don't think the Skywalker saga will ever continue after Rise of Skywalker. If we're being honest, it probably shouldn't. That movie didn't really hit home with many fans and all the Skywalkers are dead so what's the point? And no, Rey really isn't a Skywalker. The legacy of the Skywalker family shouldn't really continue with her and I somehow doubt those cast members will return. I think it's safe to assume we can officially put that trilogy behind us. But if that is the case, then Kevin Feige has to have something special in mind for us. What else could he bring to the Star Wars universe that isn't the Skywalkers?
I think we all need to remember that the Star Wars universe is probably the biggest universe in cinematic history. Why should Disney keep narrowing down this massive universe to one family and the most popular characters? They really shouldn't and I think Kevin Feige has the same idea. For all we know, he could be planning to do something that centers around the Old Republic. Given the popularity of the game, it's not crazy to think Disney and Lucasfilm are currently working on an idea to turn that into a movie. They already made one attempt that never got into the development stage. Could this be another attempt that will actually find momentum?
You know what? Either way, I think we should all just have faith in Kevin Feige. He hasn't stirred us wrong with the MCU so far, so it shouldn't be too hard to believe that he'll find similar success in Star Wars. Okay, maybe he won't replace Kathleen Kennedy, but he can still make his mark in the franchise. If he doesn't do anything related to the Old Republic, then what can he do? The answer is honestly a nearly limitless amount of possibilities. I'm excited for this and I think if anyone can help Star Wars get back to where it was, it's Kevin Feige. Now we just need that movie from Taika Waititi. Please don't let that one get shelved.
Tell us what's wrong with this post? How could we improve it? :)
Let us improve this post!