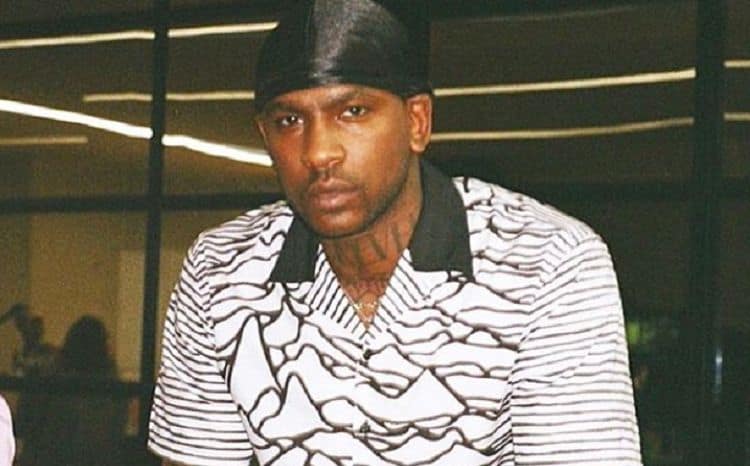 Skepta is a British MC/rapper who has a large following of fans, not only in his native country of England but also throughout the world. He comes from a family of entertainers in the music industry and he has an amazing career ahead of him. We looked into his history and were impressed with what we learned about the rapper. For fans who want to know more, here are 10 things that you probably didn't know about Skepta.
1. Skepta is a British cultural influencer
Skepta has had a tremendous influence over British pop culture. He's a leader in the grime music scene. Skepta's large following of fans have not only made his music popular, but it's also raised him into the position of being a key figure in the rap music movement. He was named as one of the most influential people in the United Kingdom by Debrett's in 2017. He was included in their prestigious list of the biggest influencers of the year.
2. He's received critical acclaim
Skepta's first studio album "Greatest Hits" was released in 2007. This was followed by a second album titled "Microphone Champion" just two years later. In 2011, he followed the same pattern of releasing a new album every other year with his "Doin' It Again" release. In 2016, his "Konnichiwa" album was released and it won critical acclaim, receiving the 2019 Mercury Prize. The following work from the artist titled "Ignorance Is Bliss" made it to the charts internationally receiving yet more accolades in fifteen countries throughout the world.
3. His real name isn't Skepta
The rapper is known by most as Skepta was born on September 19, 1982. His parents named him Joseph Junior Adenuga, Jr. He adopted the name Skepta as his stage name. He also has a younger brother, known as Jme, who joined the band Boy Better Know in 2006, along with Skepta. The two have successful musical careers in common and it seems that talent just runs in the family.
4. He's going to be a father
Fans will be ecstatic to hear that the superstar rapper is going to add a new chapter to his life soon. He's going to be a father for the first time. Although he didn't disclose the name of his baby's mother, we respect his desire to maintain her privacy. It's not easy being romantically linked with a pop culture icon and the attention she would get from the press could change her life forever. At some point though, the identity of the baby's mother will certainly become public knowledge, so we hope that she enjoys her privacy for as long as she can.
5. He was romantically linked with Naomi Campbell
Since October of 2017, there have been rumors that Skepta was dating the supermodel. Social media really lit up after a photo of the two seen cuddling was released in 2017. The rumor mill was busy with reports that the two had gone on several dates together and they also attended the NME awards together in February of 2018. While it's obvious that the two have at least enjoyed a friendship, the same rumor mill that let us know they were an item has also indicated that the couple has gone separate ways and are not currently dating as of 2019.
6. His inspiration is Snoop Dogg
When Skepta was just 11 years old, his father bought Snoop Dogg's debut album "Doggystyle" for the lad. He shared that even the album cover caught his attention, as well as the music. He liked what he saw and he felt an inspiration that this was something that he could also do.
7. He started out as a DJ
Skepta didn't start his career as a rap artist. In fact, he's a very talented DJ and that's exactly how he started out in the music industry. He began as a DJ for JME, his younger brother. He's established his skills on the microphone and this is where he got his start. He wasn't thinking about becoming a rapper until Wiley talked him into at least giving it a shot, and the rest is history.
8. He became friends with Drake in an offbeat way
It was surprising for us to hear about how Skepta and superstar artist Drake came to know one another. We learned that Drake saw Skepta when he was doing some browsing on the Internet. Something about the young artist intrigued him, so Drake had him brought out for the 2015 Wireless set, and the two became acquainted. Skepta had Drake brought out for his Section Boyz show the following year. The two have become very good friends, but who could have ever imagined that the two superstars would meet through the internet?
9. Skepta has had his share of controversy
Skepta came under fire in 2011 after releasing a music video titled "All Over The House." Even though he didn't personally make an appearance in the video it was quite explicit. A clip of the video actually showed a party where a woman and a man are having sex. This elicited an uproar from viewers who believed that it went too far. Because of the sexual content, the video was banned from YouTube. This was the biggest controversy of the artist's career.
10. He's an endorser
Skepta has made it to the top of several important lists that indicate he's a superstar and held in high regard in the music industry, as well as in British popular culture. You can add one more thing to his resume. He's also an endorser. Uniqlo is a Japanese clothing brand that has recruited him to become an ambassador for their clothing line. Skepta accepted their offer and endorses the products since 2015. He even rendered a performance at an Oxford Street store owned by the company, located in London.