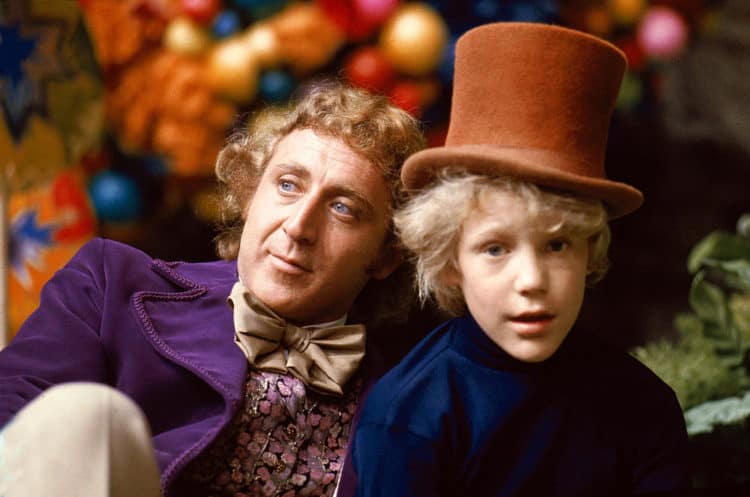 Once you're done laughing uproariously it's easy to agree entirely with the assessment that Willy Wonka and the Chocolate Factory would be a perfect horror movie given the many implications that are found throughout the length of the story. The tunnel scene alone is enough to make people think that Wonka is beyond unhinged even if the stuff leading up to the tunnel isn't. There are probably a lot of people wondering "Why didn't I notice this the first time around?". The answer is simple, you either did notice it and didn't care, or you weren't paying close enough attention since you were eager to get on with the story. Realistically, some people don't do well with scenes that might make them uncomfortable in movies or TV and tend to block them out or not watch and then pick up the story when it evens out once again. But really, it's hard to say, with a straight face, that this movie 'evens out' at any point in its length since to be honest, from the start it's kind of a trainwreck that's just waiting for a logical roadblock to pop up. Charlie has four grandparents that have been bedridden and haven't done anything for years and years, not even getting out of bed to help the family raise Charlie, or at least that's implied. And then suddenly, Grandpa Joe sees a golden ticket and his legs can work? It would have been a lot funnier to see him fall out of bed due to the muscles in his legs atrophying after all that time, but then it wouldn't have been a family movie.
Then we get to the idea of the kids that are finding the tickets, kids that had to have been selected somehow since the Oompa Loompas had their songs ready and written for them once they started messing up. That meant that Wonka was making sure that this happened via his man on the outside, who was whispering certain things to the kids to make sure they did what they were supposed to, and that they were ready and willing to turn on Wonka at any moment. It's easy to say that they were all spoiled, but they all had another quality to them that made it easy to divide and conquer, and it's easy to argue that Wonka had done his homework on each one of them before they arrived so that the Oompa Loompa's would have their songs ready. But then one has to think about what might have happened if the kids had gone against their own nature. It's a variable, even if it wasn't one that needed to be worried about.
But the boat ride, yikes. If a person decided to slow down the images and see all of them in succession it might have made things even worse since Gene Wilder just started going nuts, and it's fair to say that the other actors really weren't expecting what was coming. To say that Wilder was a genius is understating the fact, but to think that he was something of a trickster is definitely accurate. But as the tour went on and Violet, then Veruca, and then Mike were finally delivered to their predestined fate, it was pretty clear that Charlie was the one that Wonka was waiting on. Grandpa Joe was definitely a less than stellar example for Charlie to follow, even if he was supposed to be someone that was kind and easy to imagine being a great support for Charlie. In total, this movie was beyond freaky and the fact that Wonka wanted to give his factory to a kid was even more confusing since it didn't fit with much of anything that people might think of as possible in the real world. Maybe that's why it was such a great movie, it went so far beyond that it was best just to go with it and not ask too many questions. In this current day and age though, people are going to ask questions of just about anything, and this movie was bound to be put under the magnifying glass since it's that kind of disturbing and it's that kind of nuts.
The remake with Johnny Depp wasn't much better, but while it didn't really hide the fact that it was trying to be crazy, it went to a different side of loony that we hadn't seen yet, and was so far beyond what people were expecting that it was the kind of movie that you watched once and then again, almost like a moving car wreck that just demands that people continue to look at it. Somehow this original movie was made into one of the most well-regarded tales of all time, which proves that older generations need to look to their own forms of entertainment before thinking that things are way out of hand these days.