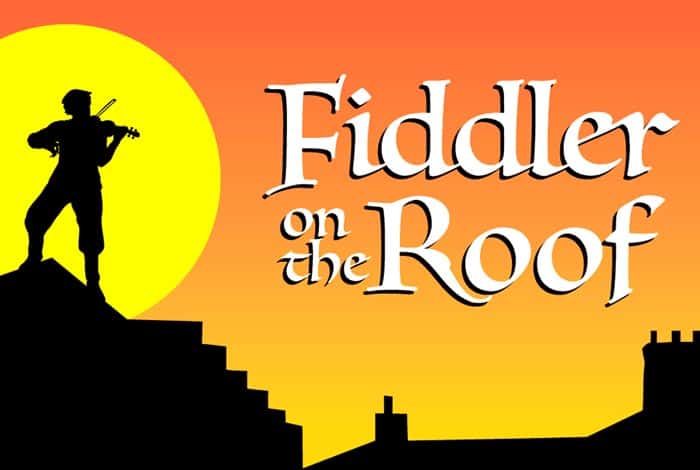 As Ryan Scott of MovieWeb mentions, musicals must be the in thing again as a new Fiddler on the Roof movie is going to be coming eventually, directed by Thomas Kail, the same individual that directed the world-renowned Hamilton. There is a certain amount of power in this story, as many who have watched in the theater will be able to attest to, and a kind of slavish lean toward tradition that can be counted as solidarity or as a stoic and very unyielding obstacle that blocks any forward progress that humanity might wish to take. How a person takes this story really depends on their point of view as happens to many different stories, but the overall feeling is that the tale of Tevye and those within his village are for better or worse bound by tradition and also contained by it. Bringing this to the big screen would be a serious undertaking but it does sound as though the process is already on the move as it's bound to happen eventually, as soon as the go ahead is given to begin at any rate. A lot of people have likely heard something about the story and might have even studied it in school since it is a classic, but it's also one of those that's quite dated and might not translate well for everyone given that it is a tale that takes some getting into. With that being said though, those that have enjoyed it throughout the years are no doubt going to be very interested to see what will happen with this story when it is released.
The story is likely to be changed just a bit to appeal to modern audiences, but the safe bet is that it will still be recognizable by many that have either seen it in the theater or watched the earlier version made in the 70s. Things have definitely changed since then and it's likely that the cinematography will strive to be better and the acting will no doubt be handled by those that the casting director feels will bring a good deal of realism and needed emotional force to the movie. There is after all a good deal of emotion to be had in this story since Tevye's daughters and the men to which they become married cause him and his wife no small amount of distress when it comes to how the weddings are arranged, and the act of the military busting up a wedding and forcing people out of their homes are plot points that many people will likely find to be filled with emotions. As classic tales go this is one of many that have managed to get people to think and ponder upon their place in this world and just what it is that keeps people together.
There might be plenty of folks that just don't care since the movie isn't something they're into or it sounds as though it might play out as a bit of social commentary wrapped in the guise of a clever fiction. That would definitely fit the narrative of those thinking that the idea of people being targeted is ridiculous, but it would be just as erroneous as those who do think people are being genuinely targeted by authority figures, since the human scope doesn't know just one side of a story but many. There are definite antagonists and protagonists in this story, but there are also those that appear to have no real affiliation but are simply part of the story for better or worse. Fans of the tale are bound to find anything and everything that might be used in this movie to speak out about one social norm or another when it comes to how the movie will represent its own time period and will possibly shed some light on the current events happening around the world at this time. Joyce Slaton of Common Sense Media had something to say on this. This is pretty common really since almost every movie has been seen to do this kind of thing rather frequently. Whether it's planned or not or comes out as the personal bias of the individuals writing and directing the story is hard to tell since unconscious biases do tend to happen from time to time without anyone being the wiser. But sticking to the story as much as possible in this instance would be a wise move on the part of director and writer since changing it too much to reflect the times could be a huge mistake when it comes to telling the story. Some might say that it's ridiculous and pointless to try and change the narrative of a period piece in any way, and they'd be right, but it can and does happen from time to time. What's bound to come is of great interest, and hopefully it will be a faithful showing.