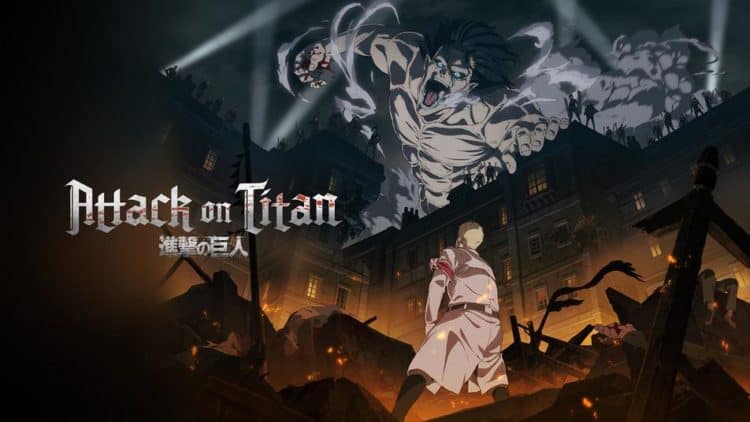 As anime continues to grow in popularity, the most popular genre, Shonen anime, also continues to grow. In Japanese anime, shonen or "shounen," is typically marketed toward young teen males between the ages of 12 and 18. The kanji characters for the word quite literally means "boy" or "youth." There is also a female equivalent being shojo. Shonen is one of the most popular as well as the best-selling forms of manga and anime. Shonen anime is generally characterized by high action, sometimes humorous plots that feature male protagonists. There are many different themes that are commonly-found within the genre including martial arts, robots, science fiction, sports, horror, or mythological creatures. This genre usually focuses on the protagonists' goal to better themselves and often challenges they face that will test their abilities, skills, and maturity. However, while these themes are common within the genre, they aren't requirements; the only thing that determines whether or not a series is shonen is the official classification of the magazine it's serialized in. So, what are some of the best shonen anime you can watch right now? Where can you watch them? Let's find out!
5. Akame Ga Kill
Akame Ga Kill is a relatively short anime series with only 1 season of 24 episodes. The anime follows a young villager named Tatsumi who travels to the Capital in hopes of raising money for his home. On his journey, he discovers a lot of corruption in the area. Along the way, the dangerous mercenary assassin group known as Night Raid end up recruiting Tatsumi in order to fight against the corrupt Empire. Akame Ga Kill ran from July 7, 2014 and aired its final episode on December 15, 2014. You can watch Akame Ga Kill on Netflix and Hulu if you have a subscription to either service!
4. Attack on Titan
Attack on Titan is one of the biggest names in anime with many waiting on the final episodes to finally air. The first season of the series aired on April 7, 2013 and fans of the show were forced to wait a full 4 years for Season 2 in April 2017. The series follows a young man named Eren Jaeger and his friends as they are forced to fight a race of massive wall-crushing creatures known as Titans after they invade the city. You can watch Attack on Titan on Hulu with a premium subscription.
3. My Hero Academia
My Hero Academia is one of the most popular shonen anime of all time. Also known as Boku No Hero Academia, the series follows Izuku "Deku" Midoriya on his quest to become the #1 hero in the world. The only problem with his plan is that he doesn't have a Quirk. A Quirk is what gives the population their abilities, most of them manifest as a child, but Midoriya's Quirk never did. The show focuses on his struggle to follow All Might, his hero, in his journey to become a hero even without extraordinary powers. You can watch My Hero Academia on Hulu with a premium subscription or with a subscription to Funimation.
2. Demon Slayer
Demon Slayer gained a lot of traction with fans praising the fantastic animation and amazing characters. The shonen anime began in April 2019 and ran until September 2019, though we will be getting another season at some point down the road, however we don't know when exactly this will be. Demon Slayer is one of my favorite anime shows of all time, it's animation style is so smooth and fluid, the characters have fantastic development, and the pacing is one of the best I've seen. If you're a fan of shonen anime, you definitely need to check out Demon Slayer. You can watch Demon Slayer with a subscription to Funimation; it's also recently become available on Netflix!
1. Fullmetal Alchemist: Brotherhood
Fullmetal Alchemist: Brotherhood is one of the most revered shonen anime shows out there. Brotherhood is the sequel series to the original Fullmetal Alchemist that ran from October 2003 – October 2004. Fans loved the series so much that Fullmetal Alchemist: Brotherhood was developed and ran from April 2009 to July 2010. The sequel series to the original shonen anime consists of a total of 64 episodes. The series follows brothers Edward and Alphonse Elric on their journey to recover their missing bodies after performing the most dangerous act of taboo in the world of alchemy – human transmutation. Fullmetal Alchemist was the first anime I've ever seen and I loved it, when I discovered Fullmetal Alchemist: Brotherhood, I fell in love and it quickly became my new favorite. Seriously, it's a fantastic shonen anime and I definitely recommend it to anyone that has even considered starting to watch it. You can watch Fullmetal Alchemist on Netflix, Hulu, Funimation, and HBO Max if you have a subscription to any of the services.
Tell us what's wrong with this post? How could we improve it? :)
Let us improve this post!