Hugh Grant has always been the perfect leading man for romcoms. The English actor perfectly embodies the charming, clumsy, yet caring guy from every woman's dream. Grant took over Drama and romantic movies in the 90s and 2000s, but these aren't the only movies that he has starred in. While he's been typecast for decades, Grant has taken the chance to spread his wings into drastically different roles in recent years.
Grant was born in London, England, in 1960 and is one of Britain's most recognizable faces. He first became involved in acting at the end of his time at the University of Oxford while studying English literature. After appearing in the film, Privileged, he joined the university's dramatic Society and worked on his love for acting. This was the beginning of his successful acting career. From Love Actually to Notting Hill, here are the best Hugh Grant movies to watch now.
1. Notting Hill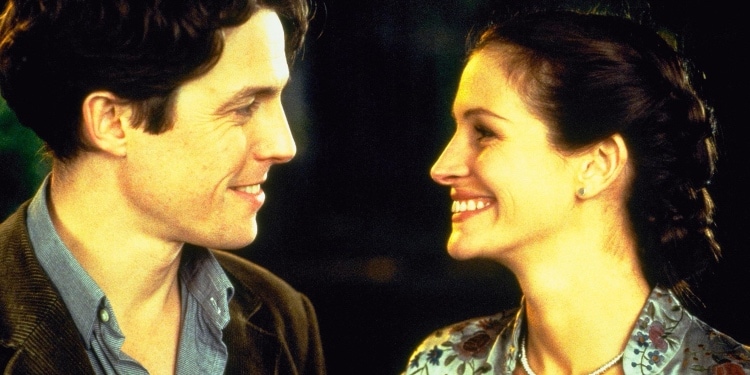 Notting Hill has to be one of the best movies in the romantic comedy genre to this day. The 1999 movie follows a movie star celebrity, Anna, played by Julia Roberts, and a small bookstore owner, William, played by Grant, as they struggle to find love and whether it's worth all the effort. Grant is charming, a writer, and adorable in this role; you can almost believe he is just a regular guy who happened to fall in love with a girl way out of his league. This quirky rom-com cemented Grant as a leading man of the 2000s, and he didn't disappoint.
2. Two Weeks Notice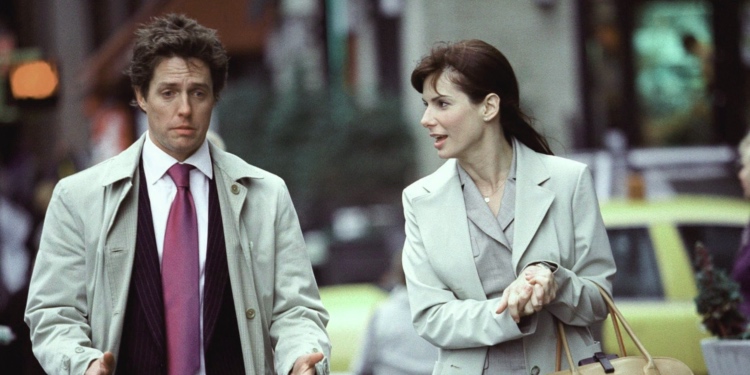 2002's Two Weeks Notice stars Hugh Grant and Sandra Bullock as a selfish real estate mogul and goodie-two-shoes lawyer constantly working together. Grant easily plays a charming yet infuriating boss who thinks of no one but himself. When his lawyer threatens to leave because of his childish behavior, he has to come to his senses and see what he's always had in front of him. Love. This movie has detailed dialogue, funny scenes, and entertaining characters to keep you hooked to your screen. Grant and Bullock's chemistry carry's this romantic comedy beautifully.
3. Bridget Jones' Diary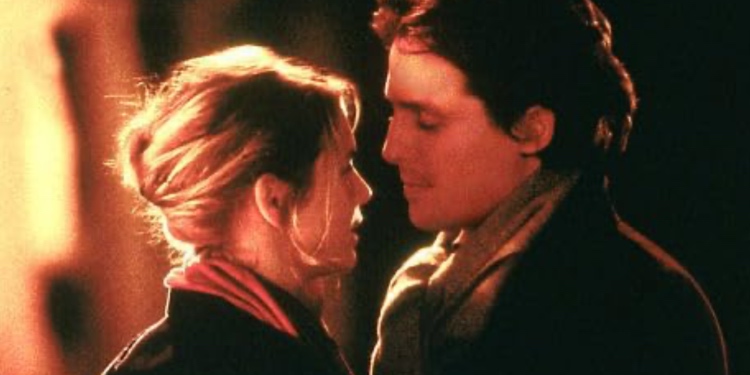 Bridget Jones's Diary is one of Grant's most relatable movies. Based on Helen Fielding's novel, this drama rom-com follows Bridget as she tries to escape a funk. She's constantly drinking, worried about her weight, and smoking. This British drama features Grant as one of the love interests, but he isn't the character you expect. He plays Bridget's charming boss, a cruel and manipulative man who loves himself a little too much. However, his character gets the ending he deserves. This movie has to be one of Grant's best performances because it's different from what fans are used to. While this movie has some issues that wouldn't fly in the current atmosphere, it's still fun and exciting to watch.
4. Four Weddings and a Funeral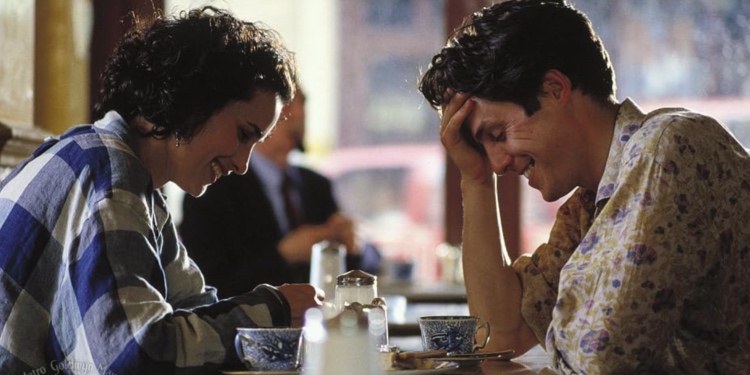 In Four Weddings and a Funeral, Grant plays a bachelor who will do anything to settle down and start a family life. But Grant's character, Charles, only wants the American Carrie because he is attracted to her beauty and sexuality. Carrie and Charles meet and have a passionate night at the first wedding he attends. While attending another wedding, they meet again but he finds out she is engaged to a wealthy Scottish man, which doesn't please him. As the name suggests, there is a sad scene during the funeral, but the movie still has some fantastic and funny scenes. For anyone wanting a good laugh, the twists and turns in this movie provide precisely that for viewers.
5. About a Boy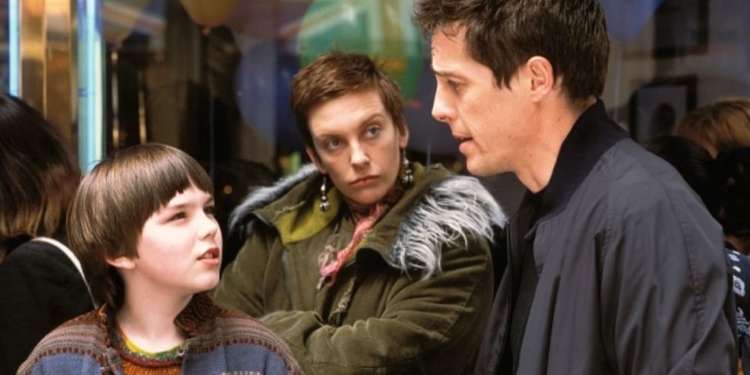 In About a Boy, Grant isn't the movie's main lead. Instead, it's a young boy named Marcus, played by Nicholas Hault. Grant plays Will in this romcom, another man who is self-obsessed but decides that dating single mothers is what his life needs at that moment. The irony is Marcus, the son of one of the single mothers he is dating, behaves more like an adult than Will. So they end up teaching each other a lot. About a Boy is a thought-provoking movie that will have you thinking about it for days to come.
6. Maurice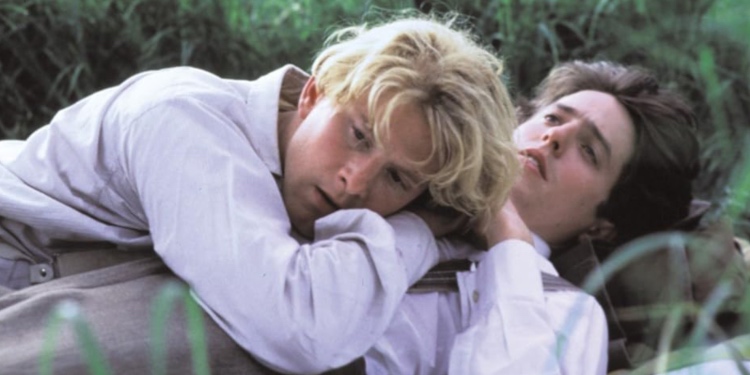 Maurice is one of Grant's movies that showcases his depth when connecting with his character. In 1987's Maurice, Grant plays a young student, Clive, attending Cambridge, where he meets a young man named Maurice. After becoming good friends, Clive realizes that he has feelings for Maurice and confesses it to him. While Maurice is reluctant, they end up having a steamy affair. Grant is convincing as a young student, probably because he was fresh out of college at the time. It's one of his best performances to date.
7. The Gentlemen
This movie follows a marijuana empire boss who wants to retire with his wife and live happily ever after. But a series of events is set in motion, and they cannot leave the business in peace. In 2019's The Gentlemen, Grant plays a brilliant journalist who viewers aren't sure whether to trust. This movie is similar to Guy Ritchie's Snatch. Grant's character is one of the funniest parts of the film. It's different from his usual typecast romantic persona, and he still delivers an outstanding performance. The wardrobe deserves a special mention because it matches Grant's character perfectly.
8. Paddington 2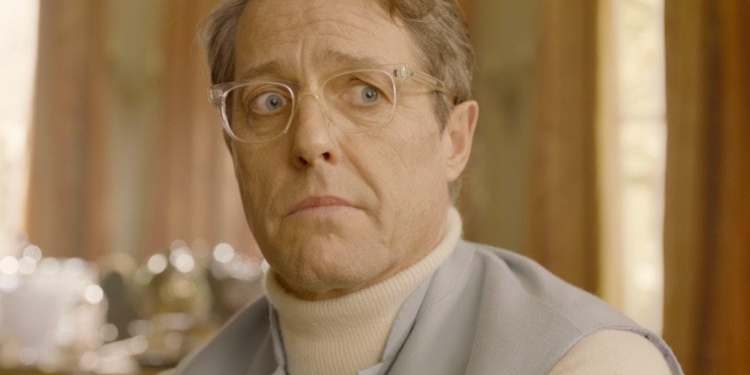 Talking teddy bears? Yes, that's the movie Grant signed up for to play a thief and former actor in the sequel of the successful 2014 Paddington. Grant's character, Phoenix, lives across the Brown family and has a huge ego. The various disguises Grant wears in Paddington 2 show how capable of an actor he is. Playing a master thief was an amazingly perfect role for Grant to showcase his acting range. Grant plays a similarly interesting villain in 2023's Dungeons and Dragons: Honor Among Thieves
9. Love Actually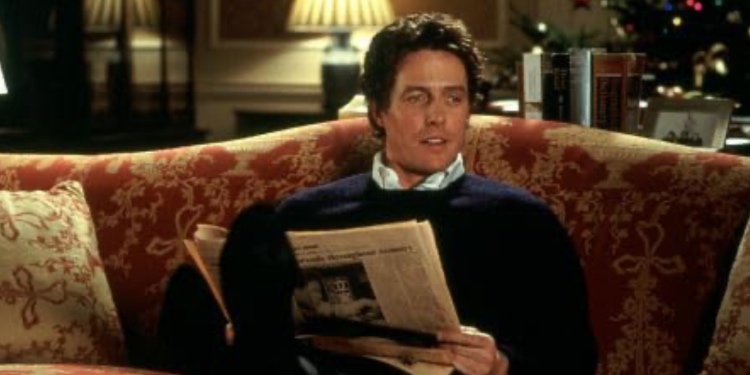 Love Actually is a heartwarming and charming Christmas movie that fans can watch with a hot cup of cocoa. The terrific cast, including Grant, contains various couples; some fall in love, while others fall out of love. In this movie, Grant plays a prime minister who falls in love with his staff around Christmas. They aren't sure about going public until they are outed during a children's event. For viewers looking for a feel-good Christmas movie, this should be at the top of your list.
10. Music and Lyrics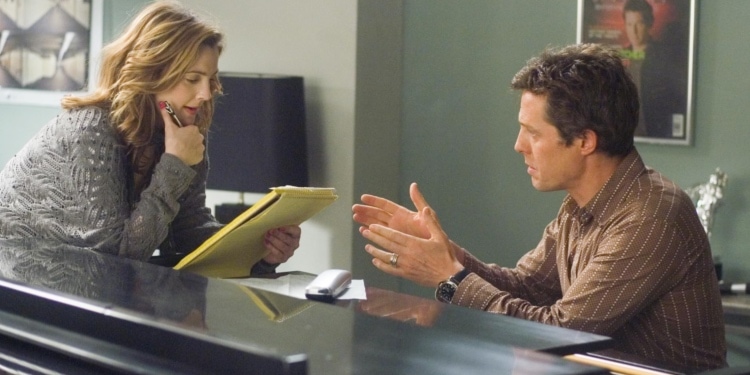 To see Grant in his boy band era, then 2007's American musical drama Music and Lyrics is the movie to watch. It isn't just another Grant romcom. It features Grant playing a washed-up 80s pop star, Alex Fletcher, who has to collaborate with his quirky plant lady, played by Drew Berrymore, to create his next hit. They must face their fears and collaborate on this new project to succeed. Grant, as always, is charming in this role even though the chemistry between him and Barrymore isn't busting out the seams.