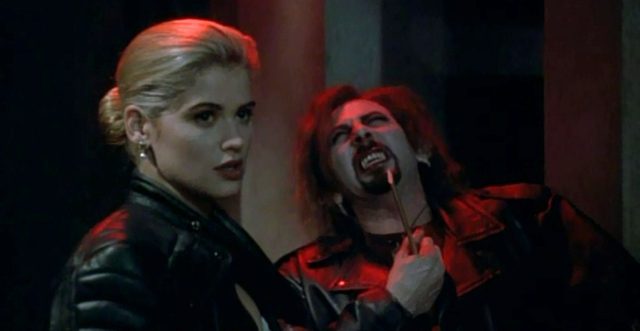 You've likely seen a few bad movies that had some of your favorite actors cast into roles that didn't seem worthy of their talents, right? Sometimes an actor just needs something to do in order to keep getting paid, and other times a group of great actors come together to try and make something that might be worthwhile. Obviously it's not always successful and you get a film in which the best actors are united for an altogether bad movie. Some films really have no earthly business having the cast they were given, largely because the actors weren't right for the roles or the movie had no business being made.
Let's see just a few of those films that had casts that they didn't deserve.
5. In the Name of the King: A Dungeon Siege Tale
Oof. Even the trailer looked horrible. The dialogue was a joke, the plot line was strong enough but wasn't fully developed yet, and to be quite honest there wasn't nearly enough back story. The actors in this film are great, but casting Burt Reynolds in a fantasy film? And Matthew Lillard, much as I do like the guy, is not right for the role he was given. Each and every actor in this film is great in their own regard, but this film just had the feel of being slapped together on the fly without any real thought to the cohesion of each scene with the next.
4. The Monuments Men
Sending men that have no business being near a war into one of the greatest wars of all time, to preserve art. Don't get me wrong, the arts are an important part of history and should be saved. But this snooze-fest would have been better off being relegated to a smaller part of another film that took up all of a half hour to forty minutes worth of story time. The actors are great and hit their marks perfectly, but the film just wasn't worth their effort.
3. Machete Kills
For the kind of dice 'em up film that it was Machete Kills was perfect, but it could have accomplished this without wasting the acting talents of so many great actors. In fact it's safe to say that some of those in this film might have felt a slight ding in their reputation from just being a part of the fiasco that came out of this ill-advised creation. What was so wrong about Machete riding off into the unknown? He got the girl, he got his revenge, what more did he have to prove?
2. Crash
It's hard to follow a film that goes off in so many different directions at once. Eventually several of those loose threads start to converge, but you're still left with a story that has more emotional struggles than a pre-teen going through puberty. Each of the cast members has had success in their career prior to and following this film, but it might be safe to say that a few of them were actually sorry that this is on their resume.
1. Buffy the Vampire Slayer
So a few of the actors in this cult classic didn't do much after the film, but in truth, they weren't the only ones that seemed stigmatized by it. Somehow Buffy was given another chance and became a TV show, but the big screen aspirations died with this lackluster appearance, at least for now. The cast went on to TV fame afterwards, but their on screen presence has been limited throughout the years.
If I slammed your favorite movie I apologize, but quite honestly none of these films deserved the top notch casts they had to work with.
Save
Save