Dungeons & Dragons: Honor Among Thieves is an upcoming fantasy-adventure film based on the classic tabletop game Dungeons & Dragons. By design, players create their own characters before a campaign. There are a lot of possible characters a player can take on, each of a different race (from non-human to human) and with different abilities, classes and alignments, allowing for an enjoyable game full of fantastic adventures beyond imagination.
This also creates the variety and excitement that has helped make the Dungeons & Dragons (D&D) game the global blockbuster it is. However, this also means that the upcoming Dungeons & Dragons movie will have characters that will be new to fans of the game. While this levels the playing field for players and non-players who are going to see the movie, it also creates the need to know who to expect on screen when Dungeons & Dragons: Honor Among Thieves hits theaters on March 31, 2023.
6. Sophia Lillis as Doric the Tiefling Druid
In the upcoming film, Sophia Lillis plays Doric the Tiefling Druid. In the game, a druid is a wielder of nature-themed magic, and can often transform into animals. In the upcoming film, Lillis' Doric will be able to transform into various animals including an Owlbear, as seen in the trailer. From early looks at film, the character is going to a huge and exciting part of the film's action.
Lillis has been in the entertainment industry for over a decade and is widely known for roles in the It franchise, as well as a lead role in HBO's Sharp Objects and the main role in Netflix's I Am Not Okay With This. The actress will be next seen in Asteroid City opposite Tom Hanks, Jeff Goldblum, and Scarlett Johansson.
5. Michelle Rodriguez as Holga the Barbarian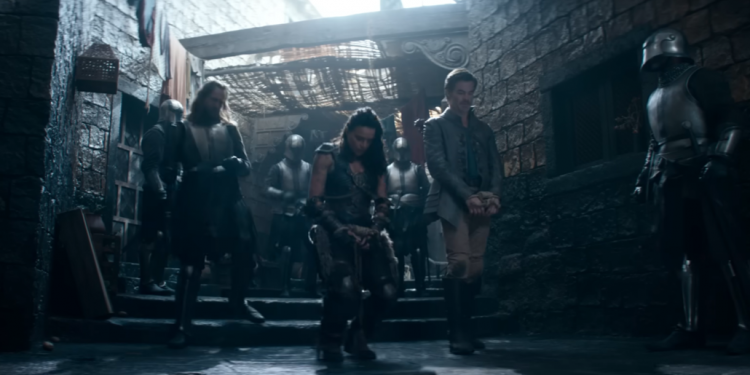 Michelle Rodriguez is set to play Holga Kilgor, a courageous and strong barbarian who was booted out of her tribe after falling in love with a foreigner. After this relationship failed as well, she was understandably devastated, leaving her with a lot of "emotional baggage." Her encounter with the bard Edgin Darvis led her to a life of theft.
Rodriguez has had acting roles in different movies such as the Fast & Furious franchise, where she played Letty Ortiz in The Fast and The Furious (2001), Fast & Furious 4 (2009), and the succeeding installments after that. She has also had voice roles as well such as in Smurfs: The Lost Village (2016) as Smurfstorm and in Turbo (2013) as Paz.
4. Chris Pine as Edgin the Bard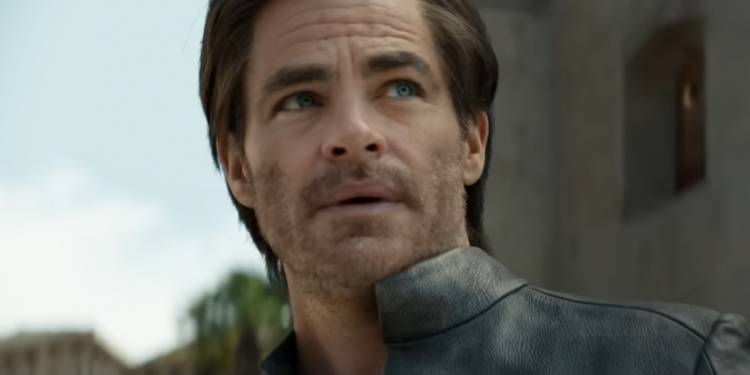 In the Dungeons & Dragons game, a bard is a music-oriented character, and it is in music that they get most of their powers. Edgin was a former harpist or Harper in the official game language. After not experiencing success as a bard, he met the barbarian Holga, and the two committed themselves to a life of crime.
Chris Pine is famous for his roles in the Star Trek reboot films as James T. Kirk and Steve Trevor in Wonder Woman (2017) and Wonder Woman 1984 (2020). He is also the voice of Jack Frost from Rise of the Guardians (2012) and Peter Parker in the animated movie Spider-Man: Into the Spiderverse (2018).
3. Justice Smith as Simon the Sorcerer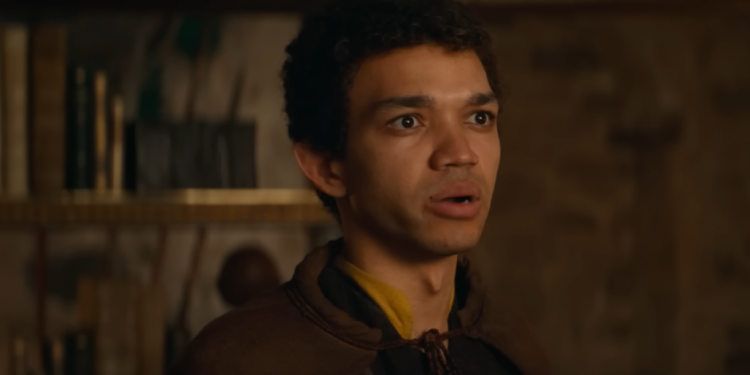 In the game world, a sorcerer is often compared to a wizard; however, the main difference between the two is how they wield their magic with wizards being more versatile than sorcerers. Being more powerful than your average sorcerer, Simon has difficulties controlling his powers. This poses a significant problem to the story as he is not able to manifest his powers properly.
Justice Smith is known for his roles as Marcus Lincoln in the movie Paper Towns and Tim Goodman in the film Pokémon: Detective Pikachu. He also starred in Every Day as Justin, Rhiannon's boyfriend, and in Jurassic World: Fallen Kingdom as Franklin Webb. He would then reprise that role in the third instalment of Jurassic World in 2022.
2. Hugh Grant as Forge Fitzwilliam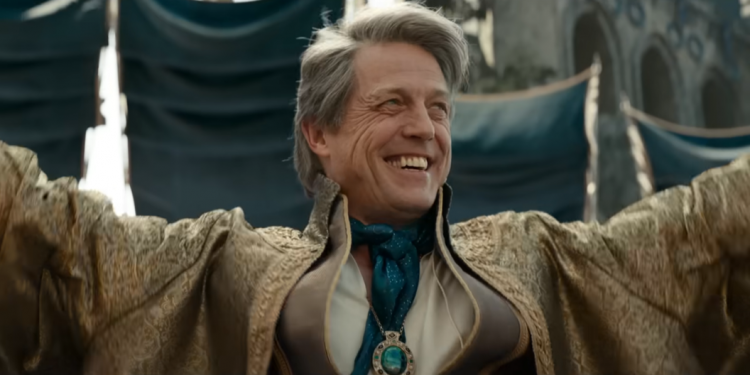 Hugh Grant is set to appear in the Dungeons & Dragons movie, playing the character Forge Fitzwilliam. Grant's Fitzwilliam is a human rogue who was once a part of the team. Together, they went on heists, stealing from town to town. However, he betrayed his friends and became the Lord of Neverwinter from the (stolen) stolen riches.
Grant is widely considered an iconic actor. He is known for his roles in Four Weddings and a Funeral (1994), the Bridget Jones franchise, Paddington 2 (2017), and The Gentlemen (2019). In 1995, he won the Golden Globe Award for Best Actor in a Motion Picture – Musical or Comedy for his role in Four Wedding and a Funeral.
1. Regé-Jean Page as Xenk the Paladin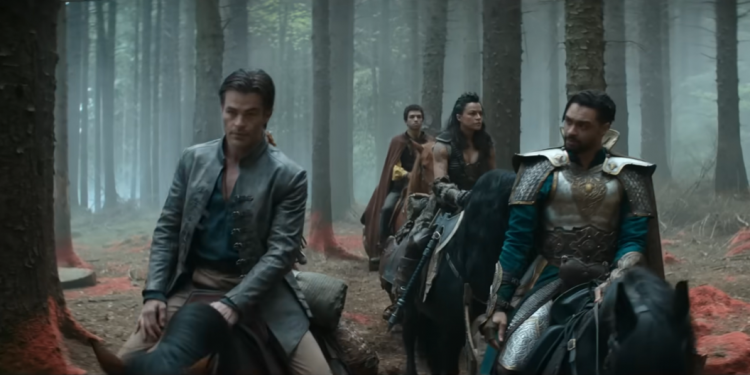 Regé-Jean Page will be joining the cast playing a Paladin – a character class that rarely gets full recognition – in the upcoming Dungeons and Dragons movie. A paladin is described as a Holy Warrior and divine spellcaster. Paladins are warriors who are beacons of truth and justice.
Page is best known for his role as Simon Basset, Duke of Hastings, in Season 1 of Bridgerton. He played Robert Purvell in the 2015 film Survivor and was Captain Khora in the 2018 movie Mortal Engines. Beyond these, he is also known for his roles as Leonard Knox in For the People and as Denny Carmichael in The Gray Man.
Dungeons and Dragons: Honor Among Thieves Supporting Cast and Characters
Dungeons & Dragons: Honor Among Thieves has an impressive supporting cast and characters. This includes Daisy Head who plays the Red Wizard of Thay who stole the loot at the center of the film from the team, after a successful heist. Dexter Fletcher is also onboard playing Malamun, Holga's ex-husband. Dralas, who is portrayed by Jason Wong, is an assassin who seeks to kill the Paladin, making for high stakes drama when the film debuts. Dungeons & Dragons: Honor Among Thieves arrives in theaters on March 31, 2023