Reality TV audiences following the original MTV Jersey Shore will undoubtedly know Angelina Pivarnick. Angelina is the self-proclaimed "Kim Kardashian of Staten Island." Among the original cast of Jersey Shore, she had the least appearance throughout the show's 6 seasons.
Although Angelina was only a main cast in the first two seasons, her short stay on the show left unforgettable moments in the minds of fellow cast members and audiences. These are the 10 best Angelina moments on Jersey Shore.
1. Angelina Pivarnick's Trash Bag First Impression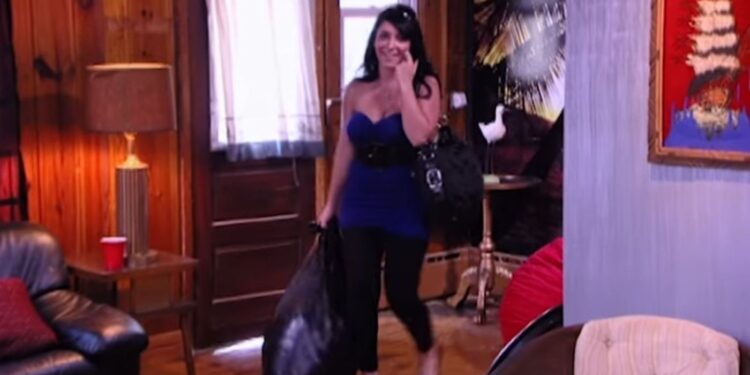 Angelina Pivarnick made a lasting first impression on the Jersey Shore cast and audience. If anything, she gave a preview of the drama and craziness she intended to bring to the show. In the show's premiere episode, not only does she arrive late at the vacation home, she does so with trash bags. Even fellow cast members were shocked that she would pack her belongings in a trash bag.
However, behind the scenes, Angelina Pivarnick defended her actions in an interview with Vulture. She said, "They didn't really give me too much notice that I was going, so I was like, "Oh, crap. What am I gonna put my stuff in?" I literally just took my stuff and threw all of it in garbage bags. I drove down to Seaside, and I walked in the house with garbage bags. I'll never live that one down, but hey."
2. Angelina Decides Takes The Day Off Work
Besides arriving with a trash bag, Angelina also came with a lot of emotional baggage. She was having issues with her boyfriend, which soon became the topic in the house. When it was her turn for the work shift with Vinny Guadagnino, Angelina decided she had too many emotional issues to deal with to be at work. She refused to put a call across to her boss, Danny Merk.
Angelina pretends to have a cough, arrives late at the shop to explain to the manager, and then walks off because the manager isn't being "realistic." She further compounds her problem when Danny shows up in the house to demand an explanation for her absence. She insisted she'll only explain herself in the restroom. Ultimately, Danny fires her, and Angelina voluntarily leaves the show in episode 3 ("Good Riddance").
3. Dirty Little Hamster
https://youtu.be/6JXIMC9_bLI
Angelina was the definition of drama in Jersey Shore. One of her highlights with Mike "The Situation" was when he found her used tampon on the bathroom floor. Grossed out by it, especially since he was cleaning the house, Mike picked it up and placed it under Angelina's pillow on her bed. Confronting Angelina about it only worsened matters, as she's never known to own up for her act and apologize on the spot. The takeaway from the moment was the iconic phrase for which Angelina is forever known, "Dirty Little Hamster." Good one, Mike!
4. Angelina Pivarnick Vs. Vinny Guadagnino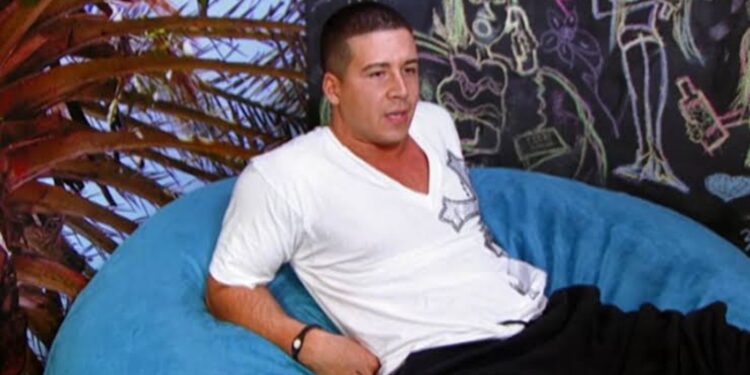 Angelina and Vinny shared several moments throughout the run of Jersey Shore. However, Vinny couldn't hold back this time when Angelina took a swipe at him. She blamed him for the confrontation she had with Snooki and JWoww. The argument got so heated Vinny dropped the bombshell renaming Angelina the "Rob Kardashian of Staten Island."
5. Angelina And Vinny Make Out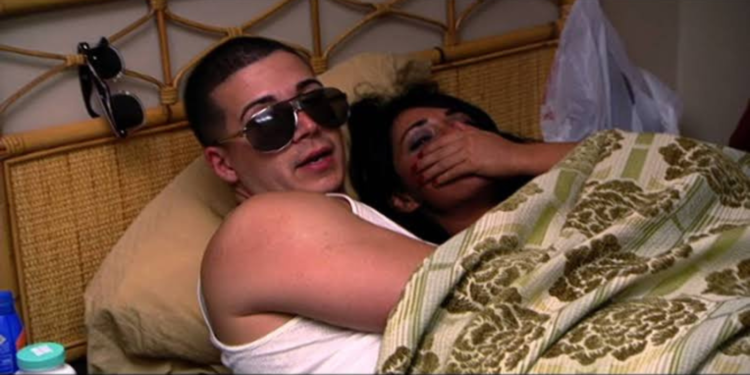 Up until this point, Angelina Pivarnick and Vinny Guadagnino have been at each other's throats at the slightest opportunity. Cast members and audiences were shocked when Angelina and Vinny started kissing on their way home from the club. Although it happened a few days before Angelina left the show again in season 2, it was a moment that left audiences shocked and in awe. Although some viewers believed they only made out because Vinny was intoxicated at the time.
6. Angelina Fights With Snooki
Snooki suggests that Angelina loves to be with her "sloppy seconds" – guys she's been with. Angelina tells everyone she doesn't care about anyone in the house. Snooki decides to be the voice in everyone's head and tries to talk down on Angelina. Their heated argument quickly turns into a fight, with both girls looking to take their pound of flesh. The other cast members watch and cheer, clearing the table to ensure they get a beat down. Although Angelina won the battle (size advantage), Snooki won the war as Angelina left the season afterward.
7. Angelina's Triumphant Return
Vinny, Pauly D, and Ronnie chose to surprise Mike "The Situation," by not informing him Angelina was coming back. Nothing prepared Mike for what was behind the front door when he opened it. In shock, Mike stood frozen as Angelina walked through the door like a boss. The next minutes were a back-and-forth clap back from Mike and Angelina. However, as Angelina confirmed, Mike was way more mature than she remembered.
8. Kissing The Feet Contest
While Angelina finally apologized to Snooki, she still had a rite of passage to complete with Vinny. They set up a game with the loser kissing the winner's feet. The loser must also admit the winner is the King or Queen of Staten Island. Since both considered each other's feet gross, the contest was more than a game. In the end, Vinny won, and Angelina had to bow and kiss Vinny's feet.
9. Bridesmaid Surprise
Even after 10 years, Angelina knew how to put her castmates on their toes. At JWoww's divorce party, Angelina chose it to be the perfect place and time to call the girls out on stage and officially request they be her bridesmaids. As awkward as it was, it was an emotional time for the girls. For once, Angelina was welcomed and seen as part of the family.
10. Angelina's Wedding
It all started well, with everyone getting emotional seeing Angelina walk down the aisle. However, things turned dramatic at the reception, especially during the bridesmaids' toast. Although the girls meant the toast as a joke, it rubbed off negatively on Angelina's husband, Chris Larangeira. Angelina had laughed it off initially, but it left a sour taste. Angelina Pivarnick refused to speak with any castmate and walked out of the show again.