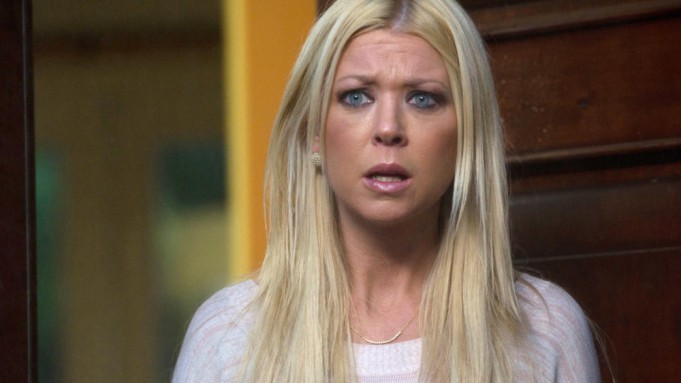 There's not a lot of doubt that Natalie Hunter of Screenrant is pulling for Tara Reid to be included in yet another Tiger King project as none other than Carole Baskin, though as many should be abl to surmise the project is currently in the earliest stages of development since nothing can be done as of yet. There are a few different projects out there at this point as Hollywood has pounced like a pack of hungry felines on a bargain-basement piece of meat much as Joe Exotic's tigers did on the butchered horse meat that the eccentric zoo owner and cat enthusiast fed to his animals. Oh that's not unfair in the least since despite the fact that a lot of those in the documentary Tiger King didn't enjoy the way they were portrayed, the saying that 'truth is stranger than fiction' is definitely an adequate descriptor of the series and those that helped to make it. Casting Tara Reid as Carole Baskin does make a good deal of sense considering that she has the look down a little more than Kate McKinnon does, as the SNL star is also signing on to make yet another movie that will be based off of the Tiger King. Somehow this story just took off in a big way, but it shouldn't come as too much of a surprise since people love controversy and are more than willing to continue to build on it whenever such a thing presents itself. As of now though the story of Joe Exotic and those that he's interacted with has become a three-ring circus that apparently has no real end to it, at least none that anyone can see at the moment.
Tara, who's been in show business since she was 6, first managed to get her big break when she was cast in The Big Lebowski with Jeff Bridges. After that she became known for the American Pie saga as well as other comedies that were a bit off the wall but kept her in the business and on the minds of many fans. Much like the woman that she'll possibly be portraying, Reid has undergone a great deal of controversy in her professional life since she's had to deal with body image issues, slips in the media, and just in general being called out for a number of things she's done or said in the past. Grace Gavilanes of People has more to say on this topic. It's one thing for a celebrity to get a bit too full of themselves and think that they can say or do anything they want and not be called out for it, but in some cases it is necessary to simply let a person be who they are and just stand back for a bit. In thinking of a woman like Carole Baskin however, who professes to want to do good things while she continues to cage and corral wild animals that sadly couldn't survive on their own at this point in the wild, she's still doing more harm than good as many would attest to. Getting inside the head of this woman in order to play her is something that Reid actually looks forward to apparently since she's enjoyed her career at this point and is fully aware of what people say and just doesn't care. If she pulls this role off it will be kind of obvious that people need to take a moment and a step back in order to reassess their thinking when it comes to Tara.
Having had a chance to interview Tara in the past I can personally state that she does sound like a very pleasant and down to earth type of person that's been thrust into the spotlight in a way that almost forced her to become the party girl, the troubled soul, and the walking controversy that she became for a while. To be fair to Tara things have happened in her life that many have felt the need to comment on, but she's pushed through a lot of them in order to simply enjoy what she does and become one of the mainstays of Hollywood no matter if she stars in A or B movies, like Sharknado, which brought her and the rest of the cast a bit of oddly-earned fame but is still a part of pop culture that a lot of us recall fondly. Thinking that she could take on the role of Carole Baskin isn't too hard to fathom since she's shown a great deal of skill in the past and has proven that she's here to stay, meaning that she's bound to take on a role if she feels it works for her, not just because it's there. While the Tiger King feels more like an infection that Hollywood is enjoying for some insane reason, it's still easy to think that Tara would be a fine addition to the madness.