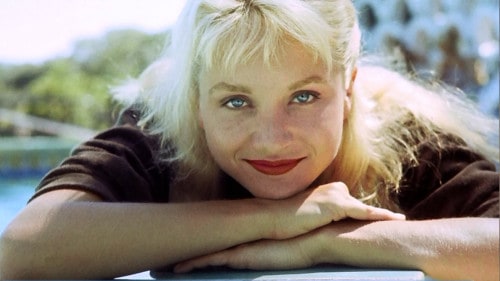 Susan Oliver was an American actress who wound up getting involved in acting because her mother had become an astrologer in Hollywood. In time, she appeared in a wide range of both movies and TV shows, with the result that while she might not have been the biggest name in Hollywood, she was nonetheless a figure of some note.
Here are five of the best performances from Susan Oliver's career:
The Green-Eyed Blonde
The Green-Eyed Blonde is notable because it was the one movie in which Oliver received top billing. Otherwise, it is interesting to note that the low-budget indie movie had a script written by Dalton Trumbo, who was one of the Hollywood professionals who ended up getting blacklisted because of the House Un-American Activities Committee. However, Trumbo was so skilled that he continued working in Hollywood anyways, though he was forced to use a pseudonym for some time.
Adventures in Paradise
Oliver appeared in a remarkable number of TV shows over the course of her career. One excellent example is Adventures in Paradise, which was more or less exactly what it sounds like. For those who are curious, it was centered on the people on a schooner called the Tiki III, who sailed throughout the South Pacific for the purpose of seeking not just passengers but also adventures of various sorts.
Your Cheatin' Heart
Your Cheatin' Heart was a music centered around the country singer Hank Williams, who was played by George Hamilton. Meanwhile, Hank's wife Audrey Williams was played by Susan Oliver. This role was interesting because it was one of the more challenging roles that Oliver received in a while. However, while the movie was very popular in the South, it was less popular in the rest of the United States.
Star Trek
Oliver was in the pilot episode of Star Trek as well as a later episode called "The Menagerie." It is interesting to note that Oliver was in a fantasy scene in which she appeared covered in green paint while wearing a brunette wig, which went on to become one of the most iconic images associated with the original series. Something that was helped along by the fact that it was often included in the end credits. In fact, the image was so iconic that the documentary about Oliver's career was called The Green Girl.
Amelia Earhart
In 1976, Oliver was in a made for TV movie called Amelia Earhart. She didn't play the lead character, but she did play a supporting character in the movie. Moreover, Oliver's performance as the supporting character actually netted her an Emmy nomination. Unfortunately, while that Emmy nomination was the one such incident that would happen in her career, Oliver didn't manage to walk away with the prize at the end.
Tell us what's wrong with this post? How could we improve it? :)
Let us improve this post!