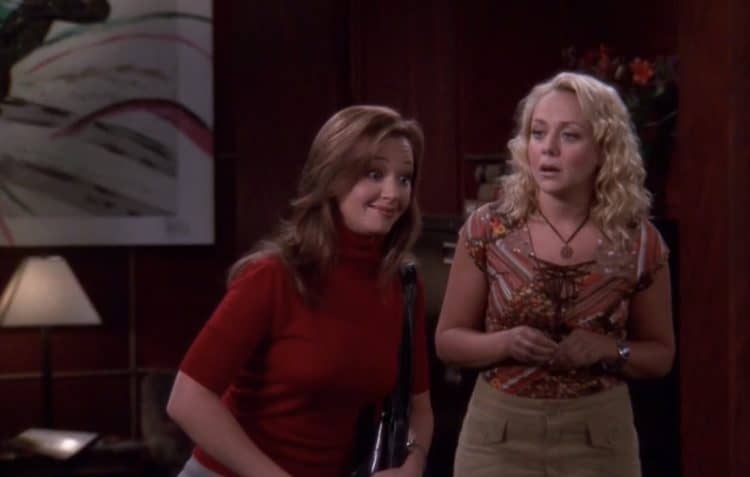 Nicole Sullivan is one of the many actors that a lot of people likely recognize because she's spread her influence over a wide array of shows and movies and is hard to forget if one really gets into what she does. Between the many guest star roles she's taken on over the years and the voice roles she's performed in it's easy to think that she's one of the many actors that might not always be as prominent as she wants to be, but is still important enough to be considered as someone that has contributed a great deal to show business much like anyone else. There are likely people that remember her from MADtv, or perhaps other shows where she was seen to show up now and then. The point is that Nicole has been around when it comes to show business, and she's been effective wherever she's gone. Her work ethic is impeccable as she's the type who was working two jobs during her college years to make ends meet, and she was working hard to earn a degree as a theater major. Not only that, but she became a writer and was responsible for several plays and sketches during her time as a student. That kind of gumption isn't hard to find in Hollywood, but it's still appreciated when one realizes how much work some folks put into entertaining others.
It's a funny thing being known in the entertainment industry since some folks are known far and wide and do very little apart from starring in big movies that push their name and face out to the far corners of the earth. Others, like Nicole, are extremely talented and are likely to be known by quite a few people, but are still known only by those that have taken the time to watch her material and enjoy what they witness. It's not hard to figure out why she's not a household name, but in some ways that's actually kind of a relief since those actors and actresses that are known in such a manner are hard to get excited about all the time since they tend to be such a huge part of everyday life that they eventually become a bit boring since they tend to be all over the place and as a result they become commonplace. Stating that Nicole is far more exciting because she's not everywhere we look would be a false argument, but saying that she's a breath of fresh air when looking for someone that we haven't thought about in a while would be accurate since she is a funny woman and is able to entertain people in a very effective manner. It's kind of a wonder why she's never taken her career in a direction that might position her to become even bigger, but sometimes it's a personal decision, while sometimes it's simply because no one gives people the kind of chance they want, they have to earn it. In that light, though it would still be hard to reason why she hasn't been seen as someone that might have earned bigger roles since she is effective in her acting and she is definitely good enough to step into the spotlight. In some ways, it feels as though she might have made the choice to stay where she's at, but it's hard to say for certain.
What can be said is that she's had a fairly successful career at this point and that she's definitely not done since she still has plenty to give and still has a career that is capable of moving forward and providing her with plenty of chances to show people what she can do. One thing that is a must for any actor is the chance to continue to do what they want and what they can, and so far it would appear that Nicole has been given those chances and she's taken them again and again as she continues to let people know that she has the skill and the ability to keep them laughing and watching as she interacts with her costars and brings them one bit of hilarity or drama after another, doing her best to keep people happy and entertained in order to keep herself relevant. It might sound a little sketchy, but that's the name of the game since if an actor can't entertain the people that are essentially paying for the pleasure of their talent, then they don't have a lot of place in their profession, or might need to find that link that could be keeping them from really embracing what it means to be someone that people will look to for entertainment, which is one of the things that every actor needs to strive for in order to survive in their profession. Thankfully, Nicole doesn't have that issue.
Tell us what's wrong with this post? How could we improve it? :)
Let us improve this post!