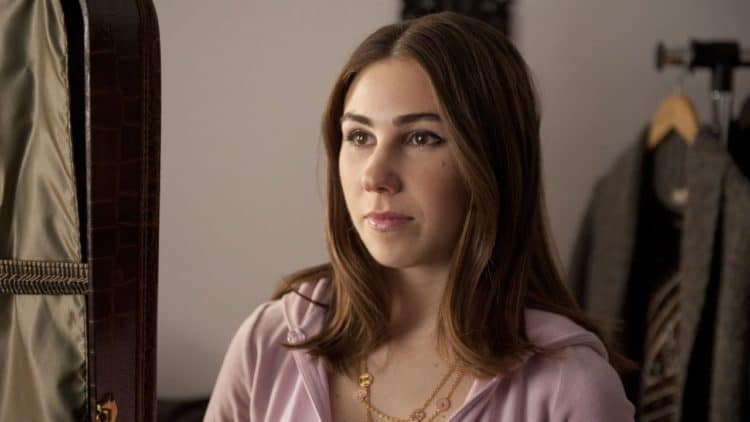 You know those people that speak their mind and don't worry too much about what people are going to think? Zosia Mamet seems to be one of those folks but she also seems to do this with the greatest respect for others which makes it kind of odd to hear but also very refreshing in a way. The former Mad Men and Girls actress has been in the business now for a while and has managed to tell her tale a few times and has for the most part told just how she likes things and how she likes to behave around people so long as they can take it. Now how many actors tend to do this without worrying about what others are going to think? Again, it's so refreshing that it's hard not to like, so in fact it's very easy to just go along with it. The kind of person that will tell you for good or ill what's on their mind is an eye-opener and in many ways one of the most honest people you could ever meet.
Here's a few things you might not have known about her.
10. Her first name is pronounced ZAW-shah.
It's kind of frustrating when someone says your name and pronounces it wrong but at the very least it's understandable if they try it and then accept that it's not the right way. It seems kind of obvious that she's had to tell a few people over the years how it really sounds.
9. Her name means 'wisdom'.
Her name is actually a nickname of a Polish-Greek name, Zofia. It's interesting to learn the etymology of names since a lot of names seem to mean a lot more in different cultures than we initially give them credit for.
#Flex4Forces we nominate @breandyou @bradpeyton !! pic.twitter.com/J9fUtLQXoj

— Zosia Mamet (@ZosiaRMamet) May 30, 2018
8. She's an avid reader.
Zosia has even been heard to say many time that she would rather be reading than doing a few things, but she's a responsible person that puts the reading down long enough to get the project done obviously. She's given some thought to writing in the future.
7. She doesn't mind working long hours.
She'll gladly put in an 18-hour day just to get the job done if she has to, but it's almost a guarantee that if she can she'll take the next day off just because the body needs some rest before making another go of it after such a long period spent working.
6. She's a very private person.
In Hollywood this almost seems like a sin sometimes since people want to know everything about celebrities and aren't happy until they've discovered everything they possibly can. It almost feels like the stars have to wall themselves up just to get a private moment now and again.
5. She grew up around movie sets.
Zosia has been around the business for a long time and has seen how it works for many years. So it's fair to say that she was more than comfortable upon making her way into the industry instead of attending college.
4. She didn't go to college for a reason.
She was never overly fond of school and didn't do all that well to be honest, from her perspective. She figures that school just wasn't her thing and acting was something that she knew she wanted to do. It might not have been the most educational route in the world but it's worked for her so far.
3. She was in Mad Men.
Apparently people still ask her if she's a lesbian or has that kind of tendency thanks to her role on the show. You would think that folks would understand that it was an act, or at the very least that when on screen people have to perform certain roles to make the whole thing work. Off screen, actors are going to be very different people much of the time since they're not on the clock so to speak and they're not expected to be anyone but themselves.
2. She didn't really watch TV as a kid.
It was a bit frustrating her agent since when she was sent out on auditions she had no idea just who she was reading for, what the character was like, or what the show was even about. Ironically she didn't get to watch TV as a kid which is actually a positive thing but is still kind of negative for the career that she chose since it left her just a little limited when it came to knowing what she had to do for the show.
1. Her parents were very supportive of her career choice.
This is always something that people need and want even if they say otherwise since support from those that matter in their lives is extremely important to many people. It's the kind of thing that can lift someone up when they need it and make them believe in themselves that much more.
She is an interesting individual to say the least.