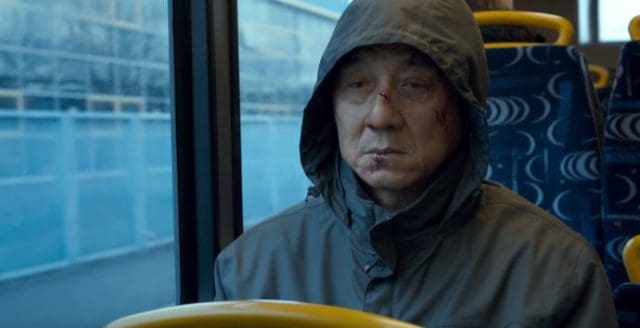 Who knew that Jackie Chan could sing? To be honest his voice isn't really that bad and it seems to fit nicely with the song I'll Make a Man Out of You. It's easy to assume that this song was probably the most influential in the Mulan animated feature but it's also likely that it will be just as powerful in the live action movie, if the film even gets a song or two thrown in. The live action remake of Mulan is actually seeming to flirt with the idea that there will be no songs, much to the horror of those that are working on the project. Without any music it would be seemingly just another epic film that might falter thanks to the fact that it's original impact had a lot to do with the music.
I kind of wonder if Jackie Chan might be considered for a role in this movie, but I wouldn't hold out a lot of hope for it since at this point the movie is kind of in limbo since the release date is now being pushed back to 2019. Just hearing him sing though makes me think that he should be granted a part based on nothing more than the fact that he did this. Of course after that there's the idea that he could be a great addition and might be able to help out in some way with the movie.
Mulan was one of those films that was a hit when it came out but kind of faded off since technically she's not a Disney princess, though she's given that distinction, and she wasn't what might be considered a traditional character since she's far tougher than many of the other main princesses and is much more independent. That however is a trend within Disney that has been ongoing now and has been something that is sorely needed. The push towards creating equality towards men and women has hit a lot of snags along the way but in terms of Disney the push towards making princesses a little tougher has been a pleasure to see.
Women like Snow White, Aurora, Cinderella, and a few others have often been depicted as waiting on their princes to come and save them or have been made dependent on others for safety. Ariel and Belle were among the first princesses to actually do something other than wait on a man, though they too would eventually need someone to help them. Mulan is one of those that has come forth and shown that women can do a great deal more than expected, and has been followed by the likes of Tiana, Merida, Rapunzel, and several more. The overall strength of the female character in Disney films has changed throughout the years until finally women have been shown to be far stronger and much more intelligent than they were allowed to be earlier on.
Mulan might not have led the way initially but she is a shining example of what women can do no matter if they're considered princesses or not.
Tell us what's wrong with this post? How could we improve it? :)
Let us improve this post!