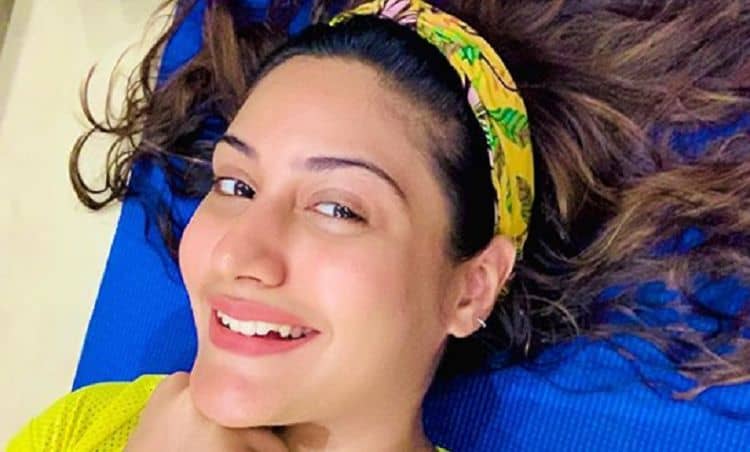 Surbhi Chandna is a famous Indian television TV actress who has come to prominence for her roles in Ishqbaaaz and Sanjivani. She has a unique style and screen presence that has propelled her into fame and fortune. As she has risen to prominence in India, she has accumulated fans around the world. This loyal following will continue to serve her as she starts to branch out into new projects and undertakings. It might not be too long before Chandna is coming to a screen near you. So, it's important to be familiar with what she brings to the table. Here are 10 things you didn't know about Surbhi Chandna.
1. She went to school for business
At a certain point it looked like her career might not get off the ground at all. She decided to start cultivating a career in the meantime in order to serve as an insurance policy in the difficult world of acting. Before she was famous, she attended the Atharva Institute of Management Studies. This may seem crazy now, but she had no idea how her acting career would take off. We are all happy that it worked out for the best!
2. She has a great social media presence
Though many in the West aren't familiar with her work in TV, she has cultivated an impressive following online in the meantime. Her Instagram account boasts more than 2.6 million followers at the time of this writing. This shows how effective she has been in marketing herself around the world. As she continues to cultivate her image it might not be too long before she is in a theatre near you.
3. She is spreading a message of hope
During the COVID-19 pandemic, she has gone out of her way to spread thanks and praise for doctors and medical workers. A recent video showed many of the cast of Sanjivani paying tribute to the men and women who are keeping our system going. It's a nice gesture that spreads hope around the world to all the men and women on the front lines of this pandemic. There is hope that this message will give them strength during this time.
4. She's making the most of lockdown
She refuses to let lockdown get the best of her. She recently posted glamorous selfies in lockdown to show that she would not be deterred during this difficult time. The pictures have shown everyone how to adapt given the unique circumstances that each of us find ourselves under. By showing that it is still possible to have a good time, Chandna reminds us that it's always important to make the most out of any given situation.
5. She has made waves on day-time television
Soap operas are an important part of keeping India entertained during the daytime. This is why Chanda is well-known to so many people in the region. She has risen to fame by making a name for herself on daytime television. This type of entertainment has become even more relevant during the COVID-19 lockdown. If Chandna thought she was getting attention before, it may just be the tip of the iceberg.
6. She has other interests besides acting
It seems that Chandna wears many different hats in this industry. But it is important to note that she is not limited to one thing. She has many other hobbies that include reading, dancing, and traveling. Given the conditions around the world, it is unlikely that she will do much traveling in the near future. However, this would make a perfect time to catch up on reading. We should all follow in Chandna's footsteps and curl up to a nice book.
7. It took a while for her to get a big break
It may come as a surprise that Chandna worked as an event manager prior to being an actress. When making it in the tough world of acting, it can take time to pay the bills. This is why she took the job before getting her big break. It may be strange to think that a celebrity could work a regular job, but this should give inspiration to everyone.
8. She has hosted a beauty pageant
As a lover of fashion and design, it only makes sense that Chandna has hosted a beauty pageant. It is not easy to be a trendsetter these days, but she takes the entire process in stride. There are few people as comfortable in front of a camera, so she is the natural choice to host. She also sets the standards for beauty and style, so many will emulate what they see on her shows. It's hard to beat someone who is this on top of their game.
9. She loves McDonald's
You might not think that a big TV star could have such a voracious appetite, but it is true. Though surprising to many, Chandna loves McDonald's. It makes sense that she would love a few chicken nuggets after a performance. But cows are typically not eaten in India, so she may skip on the quarter-pounder. There is nothing like a little snack after a hard day's work. So, chomping down on some McDonald's might be just what the doctor ordered. This is not surprising, given that she plays a doctor on TV.
10. She has been trained as Bharatnatyam dancer
Just when you thought that Chandna might be out of talents, she continues to surprise. Many do not know that she is a trained Bharatnatyam dancer. Bharatanatyam is a classic Indian dance that is hundreds of years old. It involves many unique movements and posing fixtures. It seems that she adopted the dancing as a larger part of her acting repertoire. There are plenty of opportunities for her to practice in lockdown, so hopefully she will be putting on performances again in no time!