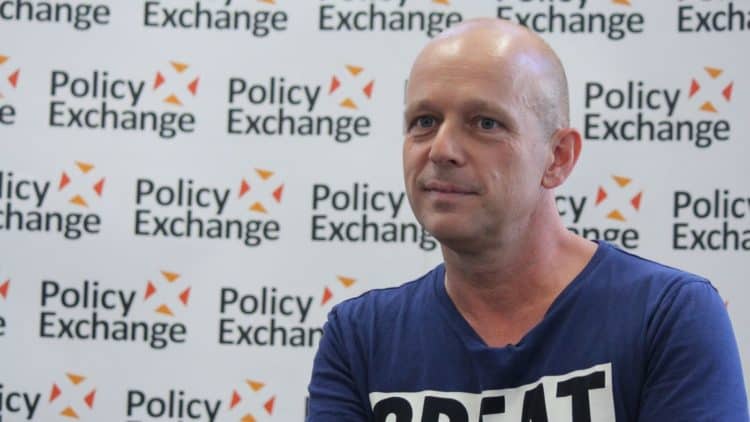 You know how they say opinions aren't really that special because everyone has them? Apparently, they're a lot more special than people give them credit for. As a political commentator, Steve Hilton has built an entire career out of sharing his opinions with the world. Over the years, he has become well-known in the political world and is currently the host of the Fox News show, The Next Revolution. His ability to provide straight forward information has made him a trusted source for many conservatives. Although there are a lot of people who don't agree with him, Steve has earned the respect of countless people, in the conservative community. Keep reading to learn 10 things you didn't know about Steve Hilton.
1. He Isn't An American Citizen
Steve Hilton has spent the last several years of his life being heavily invested in American politics, so some people may be very surprised to learn that he isn't actually an American citizen. In 2019, however, he did announce that he was in the process of applying for citizenship in the United States.
2. He Is Married
When most people think of Steve, his professional life is the first thing that comes to mind. He also has an entire life outside of work, though. He is a very devoted family man and has been married to his wife, Rachel Whetstone, since 2008. The couple has two children together.
3. He Got A Lot Of Backlash For A COVID Conspiracy Theory
In January 2021, Steve turned a lot of heads (and not in a good way) when he suggested that Dr. Anthony Fauci was actually the person who essentially started the coronavirus. These claims were completely unfounded and left a lot of people scratching their heads. After making claims that the virus was manufactured in a lab in Wuhan, China, Steve said "the question is who commissioned the work, who started the work that they were doing in that lab, and the answer…comes back right to here, to our country, to Dr. Fauci."
4. He Is An Author
Political commentary isn't the only thing Steve Hilton has contributed to the world. He is also a published author who has released three books over the years. His most recent book, Positive Populism: Revolutionary Ideas to Rebuild Economic Security, Family, and Community in America, was released in 2018.
5. He Enjoys Interacting On Social Media
Steve may not technically be a social media influencer, but has built a substantial social media following over the years and he is a very active on Twitter. He enjoys using the platform as a way to not only connect with fans, but to converse with colleagues and spark debates.
6. He Owned A Restaurant Before Getting Into Politics
Steve isn't someone who has spent his entire life working in the political arena. In fact, before he got into politics, he was working in a completely different field: food and beverage. He owned a popular restaurant in London called The Good Cook. As far as we can tell, the restaurant is no longer open.
7. He Believes There Was Voter Fraud In The 2020 Election
The 2020 presidential election was the most tense in recent history. When early poll results began to declare Joe Biden as the winner, accusations of fraud immediately began to fly. Although there was no proof to substantiate these allegations, many people, including Steve Hilton, supported the idea.
8. He Is The Co-Founder Of Crowdpac
Steve has his hand in the pot when it comes to several different areas of politics. He is one of the founders of a company called Crowdpac which is essentially a crowd funding platform to help politicians raise money for their campaigns. According to the company's website, the platform currently has 4 million users.
9. He Was A Political Advisor
Sharing his opinions on Fox News isn't the only experience Steve has when it comes to working in politics. He was also a political advisor in the UK for former Prime Minister David Cameron. There's no information on whether or not Steve has any future plans to get back into a similar role with a politician in the United States.
10. He Wasn't Always So Conservative
If you're new to following Steve Hilton and his political views, you may not know that he didn't always appear to be as conservative as he is today. According to the Washington Examiner, "Hilton once redesigned Britain's Conservative Party to focus on climate change and greater foreign aid spending." During the Trump administration, Hilton proved to be a very strong supporter of the former president.