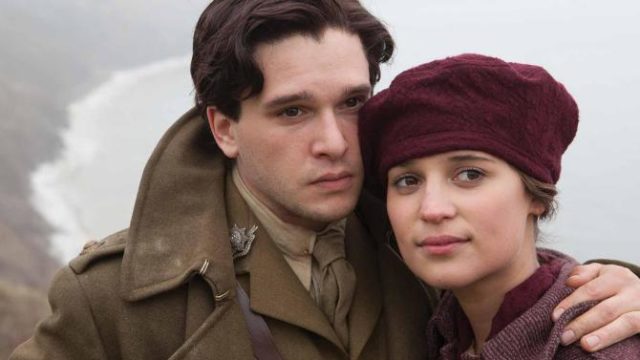 Most people will recognize Kit Harington as Jon Snow on Game of Thrones. However, it should be noted that while the character was his break-through role, he has had a number of other roles over the course of his career that deserve a mention.
Here are some of Kit Harington's top non Game of Thrones roles:
War Horse
Like a lot of actors, Harington got started as a stage actor. In fact, his first role of note was Albert Narracott in the National Theatre's production of War Horse. In brief, the character is a boy who heads out to the Western Front in World War One in search of his horse, who was sold for use by the British expedition force at the start of the conflict. Both boy and horse suffer over the course of the play, but in the end, they are reunited even though others in the play never got the same chance. It should be noted that Harrington won a fair amount of recognition for his performance in the role, not least because the production went on to win not one but two Olivier Awards.
Silent Hill: Revelation
Silent Hill: Revelation was Harington's first appearance in a movie. Like its name suggests, it was the sequel to Silent Hill, which in turn, was based on the video game series of the same name. In it, Harington played Vincent Cooper, who helped to lure the movie's female protagonist Sharon Da Silva to the town of Silent Hill before turning into a love interest because of a change of heart. Although Silent Hill: Revelation was no more than a modest success at most, it nonetheless brought Harington a Young Hollywood Award in 2013.
Pompeii
In 2014, Harington had his first lead role in a movie when he played a gladiator named Milo in Pompeii. Given its name, it should come as no surprise to learn that the movie was set at around the time that Mount Vesuvius buried the Roman town of Pompeii. In particular, Pompeii seemed to have been inspired by a famous pair of victims petrified in a last embrace, though it is amusing to note that said individuals are sometimes speculated to have been homosexual lovers because both have been confirmed to be men by DNA analysis. Regardless, considering the source of inspiration, it should come as no surprise to learn that neither Harington's character nor his love interest managed to make it out of the doomed town.
Testament of Youth
It is interesting to note that Harington has had more than one role set in World War One. After all, he played Roland Leighton in Testament of Youth, who was a love interest for the movie's female protagonist Vera Brittain, who stopped being a college student so that she could serve as a nurse. Suffice to say that neither Roland nor his two friends managed to survive the conflict. However, Roland stood out in that he suffered a long, agonizing death from an abdominal wound because there was a lack of morphine that could be used as a painkiller.
Call of Duty: Infinite Warfare
Call of Duty: Infinite Warfare saw Harington playing Rear Admiral Salen Kotch, who was the main antagonist in the video game. His role was that of the leader of the Settlement Defense Front, secessionists who had broken away from the United Nations Space Alliance before launching a surprise attack on Geneva from outer space.