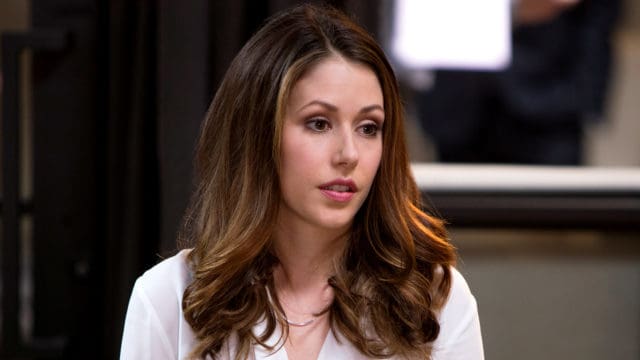 Amanda Crew is a Canadian actress who was born in Langley, British Columbia, on June 5, 1931. She began her career in television when she appeared in two episodes of 'Life as We Know It' and one episode of 'Smallville'. The following year she made her movie debut in 'Final Destination 3′. She has since gone on to perform in many roles, both in television series and in movies. She is now probably most famous for the HBO series 'Silicon Valley', in which she plays Monica Hall, and for the films 'Sex Drive' and 'Charlies St. Cloud' as she played the lead role in both these movies. Here are five things you might not know about Amanda Crew.
1. She Started Acting in Fifth Grade Elementary School
Amanda Crew showed her talents as an actress from an early age. While she was in the fifth grade of elementary school, she was cast in 'Dragon Tales'. As a direct result of performing in this musical, she was picked up by a talent agency who represented her and got her work in commercials. She went on to attend Brookswood Secondary School before studying at the American Academy of Dramatic Arts.
2. She is in Two Music Videos
Although she predominantly works in television and film, Amanda Crew has used her acting talents in other ways. One example of this is that she has appeared in two music videos. She appeared with Meredith Hagner in 'Rich White Girls' by Mansionz and also in 'Take Me' by Aly & AJ. Both music videos were released in 2017.
3. She Has a Blog
Despite having a busy working life, Amanda Crew finds time to run her own blog with her friend and fellow actress Amber Borycki. The blog is called 'Granny Girls' and features topics including traveling, crafting, baking, and cooking.
4. She Has Had Roles in Five Movies in 2017
Amanda Crew's career is on a role and 2017 has been a busy year for this talented actress. In fact, she has filmed five movies in just one year. She plays Stacy in 'A Crooked Somebody' and Nicole in 'Table 19′, which was released on March 3, 2017. Her other three movies are 'American Murderer', 'The Wanting', and 'Juggernaut'. The latter is also known as 'Wrecking Ball'. In addition to her busy filming schedule, she has continued to play Monica Hall in 'Silicon Valley' as a series regular.
5. She Has Acted with Jesse Moss Twice in 2006
Crew has appeared in 2006 in twice with Jessie Moss. First in 'Final Destination 3′ and then in 'Whistler'. In the movie 'Final Destination 3′, Amanda Crew played Julie Christensen while Jesse Moss played Jason Wise. This movie was directed by James Wong and also starred Mary Elizabeth Winstead and Ryan Merriman. 'Whistler was a Canadian television series in which Moss and Crew played the lead roles of Quinn McKay and Carrie Miller. The series was aired on CTV between 2006 and 2008. It was about a local snowboard legend dying mysteriously and the events that took place in the aftermath. It is for his roles in this TV series and movie that Jesse Moss is best-known.