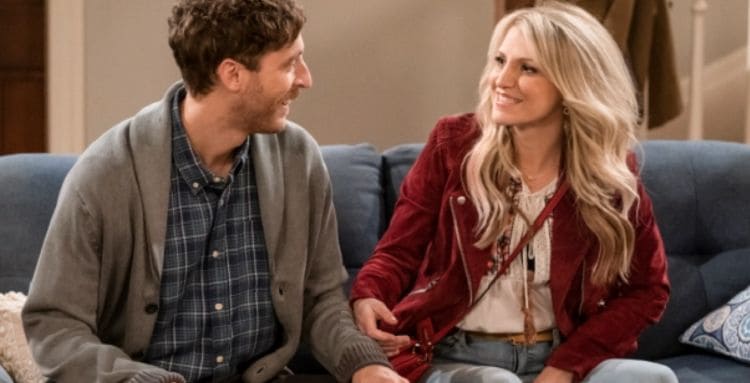 From the stage to the screen, Annaleigh Ashford has the type of talent that many people can only dream of. Over the course of her career, which began when she was still a child, she has played a wide variety of characters and she's brought something special to each one. While theater was her main focus for many years, her transition to the TV world has proven to be seamless. Most people will know her best from shows like American Crime Story and Masters of Sex. No matter what you know her from, however, her work has probably left a lasting impression on you, and she plenty more where that came from. Continue reading to learn 10 things you didn't know about Annaleigh Ashford.
1. She Is An Ambassador For Weight Watchers
Following a healthy diet when you work in the entertainment industry probably isn't an easy thing to do. Spending long hours on set doesn't leave much time for cooking healthy meals. To help herself stay on track with her diet, Annaleigh joined Weight Watchers more than a decade ago. She has since become an ambassador for the brand.
2. She Ia a Denver Native
Annaleigh was born and raised in Denver and lived there until she went off to college. While Denver may not be a place that comes to mind when most people think of acting, it actually proved to be the perfect place for Annaleigh to start her career. There is a strong theater community in the area and she got heavily involved during her childhood.
3. She Used To Be A Runner
Annaleigh may not be into sports now, but at one point she was an athlete. When she was around 6-years-old, she joined a local cross country team that was coached by her mother. It quickly became clear, however, that Annaleigh had no interest in running. Not long after joining the team, Annaleigh's mother decided to sign her up for dance classes instead.
4. She Graduated Early From High School And College
Calling Annaleigh an overachiever might be an understatement. She completed her high school career in just three years and was only 16-years-old when she graduated. Even though she could have gone straight from high school to auditioning for major opportunities, she felt it was important for her to get a college degree. She then went on to study at Marymount Manhattan College where she earned a bachelor's degree in theater in three years.
5. She Is A Wife And Mother
With the amount of success she's had on screen and on stage, there's no denying that she probably has a very busy schedule. Still, she manages to make time for the most important thing in her life: her family. She has been married to actor Joe Tapper since 2013 and the couple has one child together.
6. She Has Celiac Disease
Annaleigh has followed a very strict gluten free diet for several years due to the fact that she suffers from Celiac disease. According to Medline Plus, "Celiac disease is an immune disease in which people can't eat gluten because it will damage their small intestine."
7. She Is Not Afraid To Share Her Political Views
The 2020 presidential election has been the most tense in recent history, and it's caused some people to stay quiet about their politics out of fear of being ostracized. Annaleigh doesn't have this fear, though. She has made it very clear where she stands politically and has used her social media presence to speak out about things she believes in.
8. She Loves Playing Characters Who Make Big Changes Throughout The Story
Every actor has something different that they look for when deciding whether or not to take a role. When asked what excites her about an opportunity, Annaleigh told Hollywood Soapbox, " I think the characters that are always the most thrilling are the characters that have the biggest change."
9. She's Good Friends With Jack Gyllenhaal
No matter what you do for work, it's always nice when you can form genuine bonds with your co-workers. Annaleigh has found a bond like that with Jake Gyllenhaal. While talking to Vanity Fair she referred to Gyllenhaal as "an incredibly human" and says that they've gotten so close that she feels like they're related.
10. She Was In An Episode Of Sex And The City
Sex and the City was one of the most popular shows during the the late 90s and early 2000s, and it eventually spawned a feature length movie. Annaleigh will forever be able to say she was a part of the brand (even if it was just a small part) thanks to her minor role in the movie.