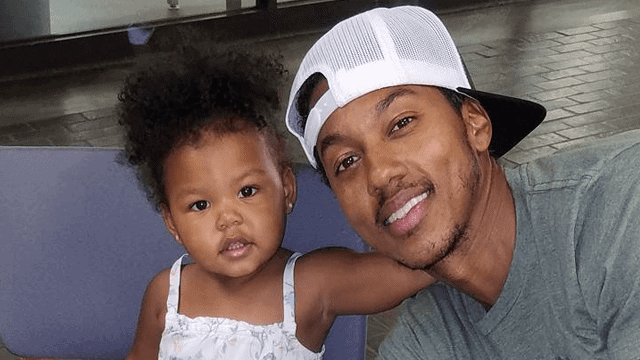 Wesley Jonathan is one of those guys with one of those faces. You know him every single time you see him, and it only takes you a second to remember from where. He's been in everything from "What I Like About You," to "City Guys," to "The Soul Man," to the big screen in movies like "Crossover," and so much more. He's a recognizable face and even more recognizable talent. He's someone we all love to watch because he is so good at what he does, but he's someone we don't know as well as we probably should. It's time to change that and get to know him better.
1. He's in His 40s
Wesley Jonathan is a man who was born in the 70s, even if he might not look like he was born that many decades ago. We say that lightly, too. He wasn't born that many more years before we were, but we still get to call the 80s home to our birth. He will celebrate his 42nd birthday on October 18, 1978.
2. He's From LA
Not too many people are actually from Los Angeles these days. It's hard to find someone who can say that they were born and raised there, and that the city of Angels is home. But, he can say that. He was born in LA, and he was raised there.
3. He's a Married Man
Sorry, ladies. He's not on the market. He's got a lovely wife. Her name is Tamara Mitchell, and they also have an adorable little girl. Her name is Faye, and she is clearly the light of her father's life. We assume her mother's life, too.
4. He was Raised Very Religious
He was raised as a Jehovah's Witness. They are no more religious than any other religion, but they are certainly people who have a big belief in their faith and their beliefs. He was raised in that religion, and he is still avidly practicing his beliefs in his adult life.
5. He's a Private Guy
He's been in the Hollywood limelight for so long now, but he still manages to find himself living a relatively private life. He's not the kind of guy you see in the media in his every waking moment outside of the house. He doesn't air his private life on social media, but he does share just enough to have his fans excited to see how he is doing. He's just a nice guy who lives his life quietly and keeps what's important to him to himself. It's amazing.
6. He Believes in Self-Control and Discipline
He is a man who has very serious beliefs, and we are always a fan of that. He's a man who believes that being controlled and being disciplined are the two things that make it easy to be a good person. He can do anything in life if he manages to maintain focus on those two things. He can keep his life private and still on the right track by remembering to practice both, and he can navigate any issues life might throw his way in the same manner.
7. He Does Not Condone Smoking
We know that many celebrities keep mum about their private beliefs because they don't want to turn off fans, but this is a man who will tell you outright he is not a fan of smokers – it's a huge turn-off for him. We could not agree more, and we love this about him. It's disgusting, and we are with him on that one.
8. He's a Sweet Dad
Having one myself, I am a huge fan of a hands-on dad who doesn't believe any particular role in parenting is a mom's job or a dad's job (and one who literally cringes anytime someone refers to him being alone with the kids as babysitting…it's called parenting). Wesley Jonathan is a man who is very hands-on with his daughter. He does her hair, he plays with her, he hangs out with her, and he really seems to enjoy being a dad.
9. Family First, Always
He's a man who is a family-first kind of guy, and we know that those are the best ones. He's someone who believes a marriage should be monogamous, that families should stick together, that you should enjoy the little moments, and that you should be present, and we agree with that outlook.
10. He's In the News for A Great Reason
We all loved "Sister, Sister," when we were growing up, and we were all so excited when Netflix just announced it's on the lineup. Of course, he was part of that show for so long that we all got a taste of remembering just how long he's been in the Hollywood lifestyle, and now we want to catch up.