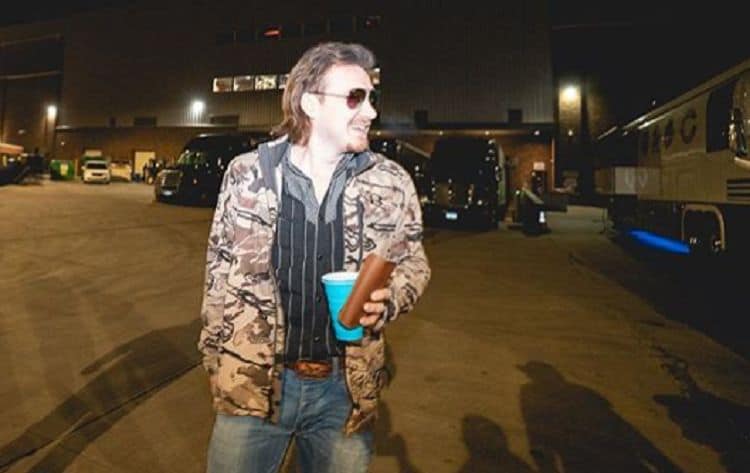 There's a reason why country music continues to dominate even in today's music culture. Country music has a way of evolving and storytelling that allows it to mold and adapt. So while rock stations have continuously shut down throughout the nation in the last decade, more country stations are popping up. We can probably thank young artists such as Morgan Wallen for giving us all a fresh take on country and letting us all feel as if we're hearing it for the first time this generation. If you haven't heard of Morgan Wallen yet, it's time turn on some country on your radio. Here are also 10 things about him that you probably didn't know.
1. He's from Tennessee
Morgan Cole Wallen was born on May 13, 1993 in Sneedville, Tennessee. There's probably no better place to listen to country apart from Tennessee. Many country artists were borne out of places such as Nashville, and that continues to be the truth even to this day. You might not actually hear the Tennessee come out of Wallen every time he talks, but you'll definitely hear it every time he sings.
2. He's the pastor's son
There's a lot of pressure in being the pastor's son. In some way, growing up as the child of a church leader is like being thrust into a spotlight right away. Anytime church was open, Wallen was there. He spent majority of his childhood life being at church. Church was also the place where he was first introduced to music. He started singing for his father's congregation at a young age of 3. If that was not a sign of things to come, we're not sure what is.
3. He took music lessons
Wallen's mother was the one that noticed his interest in music. There was a reason why she let him sing on stage at the age of 3. Wallen took to that experience and actually thrived. He loved being and singing on stage, so his mom knew to take it all to the next level. Before long, Wallen was taking piano lessons and violin lessons. He actually learned how to read music when he was only 5 years old.
4. He played baseball
The music path took a halt when Wallen fell in love with baseball. It happened when he was about 11 years old. He loved baseball so much that he ended up putting music to the side. He still loved music, but baseball became his dream. He also happened to be good enough at baseball that he even got a couple of offers to play college baseball. He was a senior at that time with big dreams of going pro. That same year, Wallen blew out his arm and the dream just fell apart.
5. He was destined for music
At that point, as devastated as he was, he still had music to fall back on. In fact, it was his injury that helped rekindle his passion for music. He picked up the piano again and started to learn the guitar. He began to toy around with the idea of songwriting and making his own sounds. He was inspired by some of his favorite bands such AC/DC and Three Doors Down.
6. He's a big Eric Church fan
Wallen is definitely not the only one, but he's also quite the Eric Church fan. In fact, he credits Eric Church for making him fall in love with country music. It turns out that Wallen was more of a rock and roll kind of guy–at least until he fell in love with Eric Church's music. Wallen was so taken by the storytelling aspect of country music that he knew it was what he wanted to do as well. Eric Church's music took him places and made him feel emotion. Wallen wants to do the same with his own.
7. He's a true songwriter
A good measure of whether you're a songwriter or not must be how easily it happens for you and how good your results are. Ever since Wallen moved to Nashville, he's written over 70 songs just to prepare for the release of his first full-length album. Obviously only a few of those songs ended up on the first album he released in 2018, but the fact that he had all those other songs just waiting to be released is pretty impressive.
8. He was on The Voice
This is probably one of the first things most people realize about Wallen. He was actually a contestant on season 6 on The Voice in 2014, and he had probably one of the most memorable blind auditions during his season. He sang Howie Day's Collide and impressed two judges, Shakira and Usher. Wallen ended up going to Usher's team. Adam Levine stole him during round 2 of the Battles, and Wallen was eventually eliminated during the Playoffs round.
9. He was not a natural country singer
Given that Wallen didn't really listen to country music until he was older, it made sense that he didn't really have any twang that most country singers are known for. In fact during his time on The Voice, people thought he was a pop singer because he naturally sounded like a pop artist when he sang. After working with a vocal coach, Wallen was able to find his own country voice, and nowadays we just can't get enough of it.
10. He'd rather be performing
It's clear that Wallen loves writing songs and it's something that comes almost naturally to him. However, Wallen's heart is really in performing, and he'd much rather be in front of a microphone than on top of a piece of paper. He loves sharing his story through his music; and if there were something he could be doing every single second of his life, it would be singing to anyone who would listen.
Tell us what's wrong with this post? How could we improve it? :)
Let us improve this post!