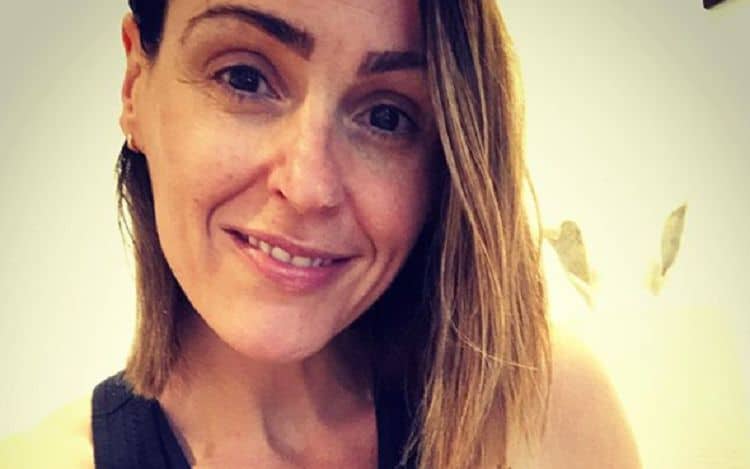 Suranne Jones is one of many English actors that has gained a good deal of notoriety and attention throughout recent times as she's been seen to be one of the more convincing actors to step on stage or screen and make people believe in what she's selling. Her acts thus far have been impressive enough to garner a reputation that has so far worked greatly in her favor. Like always, if you don't know that much about her then a simple Google search would suffice since there is a great deal of information out there on her and it doesn't take long to realize that she's someone that deserves the attention she's getting. Since she started out from a young age Suranne has been doing whatever she can and taking on roles that will further her career and take her to where she wants to go in life. At this point it would seem that she's doing quite well and has made her name something that people get excited about when they see it. Here are a few things about Suranne that you might not have known.
10. A priest actually suggested that her name wasn't proper when she was younger.
Some people might actually bristle at this but there are still quite a few that might have taken the advice of the priest and dubbed her Sarah Anne instead. But as this name was used to honor a family member it stuck and she's kept it as her own.
9. She was very talkative as a child.
As you can imagine this worried some people back in the day since she never seemed to stop talking, even when she really needed to. But whatever a person might want to say about talkative child it's usually not that big of a deal unless they're continuously and willfully disruptive. Talkative children can be naturally inquisitive and simply want to know as much about the world around them as possible.
8. She has an issue with carpophobia.
If you don't know what this is then don't be surprised since a lot of people don't. It's the fear of wrists that can differentiate between people since with some it's the whole idea of being able to see your veins and inner workings so to speak, while with Suranne it's the whole idea of touching wrists. Some think this came into being since with a religious upbringing she had to witness the image of the crucified image of Christ so often.
7. Suranne had to deal with bullying at school when she was young.
It sounds as though she was a somewhat withdrawn individual that didn't really get on with a lot of people and pulled back into herself quite a bit. She regrets having done this now but one thing that's evident is that no matter how we act as kids it has a lot to do with how we turn out as adults.
6. At age 16 she began to act professionally.
Apparently she first stepped on stage when she was 8 years old, but the first time she really decided to make it into a career she was a teenager that sought to make something of herself and thus began to put herself out in the the public eye where people could witness what she was doing.
5. She's participated in a few charities.
Being famous and charitable seems to go hand in hand with some folks since they champion one cause or another and have the platform and money to do so. With some people it's a genuine outpouring of heart and sincerity, though with others it's more of a publicity stunt.
4. Her resume is pretty impressive and extensive.
Suranne hasn't been idle in her career since between movies and TV shows and the stage she's been extremely busy over the years and has been establishing a career that has made her the kind of person that others will look to when they need someone to fill in for a part. That's the goal of many people that happen to want something more out of life, they get out there and work for it.
3. She's won several awards throughout her career thus far.
Her contributions to show business have not gone unnoticed thus far as she's gained a lot of nominations and a great number of awards for her efforts. The most important thing for any actor however despite how big they get is to stay hungry, because there are always others coming up through the ranks that will gladly unseat them if given the chance.
2. Her net worth is around $5 million.
Thus far in her career Suranne has made certain that her worth has been seen to reflect the hard work and effort she's put in to make sure that she's remembered.
1. It would seem that her personality has been defined as mysterious.
Don't ask me why, but this seems to have something to do with her eyes being black, which is interesting no doubt, but also seems to inspire a level of admiration that's hard to follow.
With all that in mind she's been a very accomplished individual for a while now.