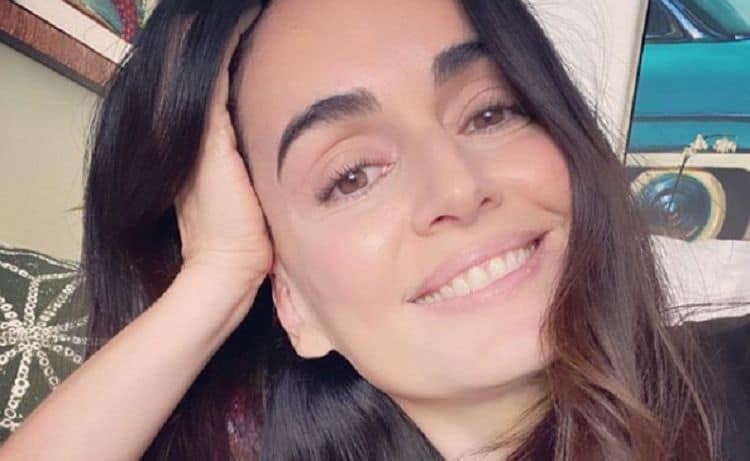 Ana De La Reguera is another talented actress that's been coming up as of late and has a wealth of experience to keep herself afloat while at the same time seeking to find one role after the next that will add to her already impressive resume. Having already shown that she's worth the effort and the consideration it's easy to see how many filmmakers might be looking at Ana for one role or another simply to give her the chance to continue shining in the way she's done and to possibly add some class and experience to the movies that they're continuing to push forward. Given her talent and her expertise it's easy to think that we might continue to see her show up again and again throughout the years even if she happens to frequent movies that people need to look for on occasion.
Here are a few things about Ana you might not have known.
10. She's currently in her 40s.
That's a little hard to believe looking at her sometimes since she has retained a very youthful look that would make her look as though she's in her 30s at the most as of now, but then that's what staying in shape and taking care of yourself can do for a person.
9. She ran with the Olympic torch back in 2012.
This is one of those honors that a lot of people might look at and shrug over but in truth it's something that a lot of athletes might look at and wish for since it is something that you can tell your grandchildren later on in life and hopefully inspire others with.
8. It takes her a lot longer to learn her lines in English than it does in Spanish.
It sounds as though she can take ten minutes to learn her lines in Spanish but it might take her closer to an hour to learn in English. That's impressive since a lot of actors might take a little longer but it's also reasonable since when one's brain is wired for one language most of the time it's a bit of a struggle to transition now and again.
7. Ana likes to stay active and does work out quite often.
This is kind of obvious since she's in very good shape and doesn't quite look her age given that she's 42 at the moment. She stays fairly active and tends to remain on the go a lot but also sees a lot of the things she does as a pleasure and not so much as work.
6. She's very involved in charity work.
Ana is one of the many that likes to give back to those in need and to help those that she can when they're on hard times. This is something that a lot of people like to see from those that have plenty and are willing to help out when it comes to making the lives of others better in some way.
5. Ana showed up in the movie Nacho Libre.
This was one of the goofier of Jack Black's movies and yet it seemed to get a great deal of attention since people actually seemed to like it for some insane reason. But it did manage to gain a cult following as it's been mostly forgotten.
4. She has a very impressive following on social media.
Ana has hundreds of thousands of followers on social media so it's very easy to say that people happen to like her quite a bit and are willing to follow her in order to see what's going on with her career and how far she's gone thus far.
3. Her Rotten Tomatoes score is somewhere between pretty good and almost terrible.
Given what I think of the site and the idea it's not exactly pertinent to think that her popularity will wax and wane when it comes to what kind of score she gets out of the site, but it is interesting to note that some of her movies have been given a rather poor review while some are good but not outstanding.
2. Ana's net worth is around $2 million.
This seems kind of middle of the road, but honestly the net worth of many stars tends to be anywhere from one million to several hundred million so calling it middle of the road might seem odd, but it's definitely the middle of the road when compared to those that are just making their way into the business.
1. At this point her career has been free of any controversy.
This is always something that a star should be striving for even if it's just peripherally since controversy can be positive at times depending on the spin, but it's apt to get people attention for all the wrong reasons more often than not.
Chances are she'll be someone to watch in the months to come.
Tell us what's wrong with this post? How could we improve it? :)
Let us improve this post!