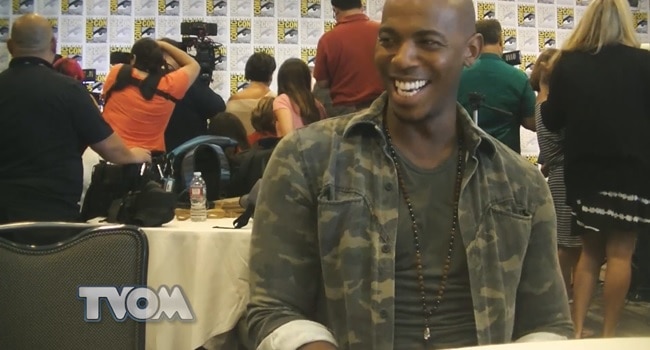 This past TV season featured the arrival of another DC Comics television series as Kara Zor-El (Melissa Benoist) step into the light as National City's own guardian angel: Supergirl. With the series moving to The CW for the second season, a lot of exciting things have already been announced for the Girl of Steel's second year. Not only will Kara and her friends be joining the larger CW DC Universe, but we will be introduced to a lot of new players.
Last week at San Diego Comic-Con, TV Overmind participated in Supergirl Press Room with several outlets to chat with the cast and crew behind the show to get some insight into what is coming in Season 2. Mehcad Brooks, who plays James Olsen, Superman's pal and another core member of Team Supergirl, was one of the great talents we got to speak with as he teased what's coming up for everyone's favorite photographer in Season 2.
Highlights of the interview:
-Where the Kara and Jimmy romance is going in Season 2 after the events and progression in Season 1.
-Teasing what Tyler Hoechlin's Superman and James will have together on screen, given the two character's deep history.
-How he is getting to reinvent Jimmy Olsen for a whole new generation and how that progress has been like since getting the job.
-The overall role that James serves for Supergirl and Superman as their human mentor and guide.
[youtube https://www.youtube.com/watch?v=ueGWXUlaOWg]
Supergirl Season 2 begins on Monday, October 10 at 8/7c on The CW. Stay tuned for more roundtable videos of the cast and producers in the next few days right here at TVOvermind. What are you most looking forward to in the second season of Supergirl? Let us know in the comments below.
Make sure to check out our other Supergirl round tables from San Diego Comic-Con as well: Tyler Hoechlin (Clark Kent/Superman) — Sarah Schechter (Executive Producer) — David Harewood (Martian Manhunter) — Jeremy Jordan (Winn Schott) — Chyler Leigh (Alex Danvers).
[Photos via YouTube]