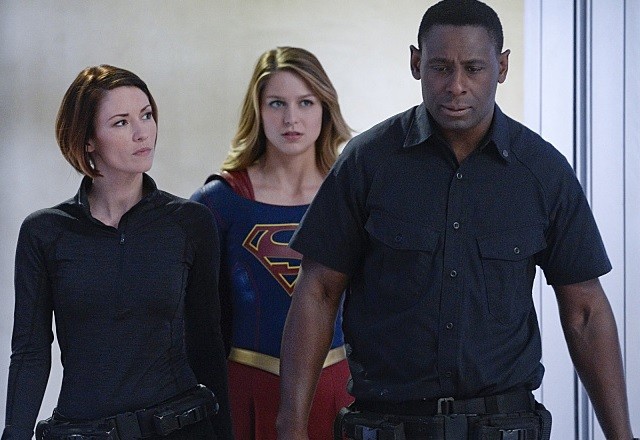 If you're a fan of Supergirl, Limitless, or any of CBS' other freshman series, this news should make you pretty excited. It's become much more likely that these first-year shows will be renewed for second seasons.
How do we know this? The information comes from Deadline, which reported on CBS CEO Les Moonves' comments at the Deutsche Bank Media, Internet & Telecom Conference on Tuesday morning. According to the report, Moonves is guaranteeing that five of CBS' freshman series will be coming back for Season 2.
"We have about five new shows on this year," he says. "Of those five, I believe all five of them will be renewed, and we own four of them."
CBS has not clarified yet which five five shows Moonves was referring to. The network has already debuted five new series so far this season with Limitless, Code Black, Life in Pieces, Supergirl, and Angel from Hell. Out of those five, four of them have remained on the air, with Angel from Hell being the only one of the five to get cancelled. Additionally, CBS still has two new shows that have yet to premiere: Rush Hour and Criminal Minds: Beyond Borders.
While it's not 100% confirmed that Supergirl and Limitless will definitely be renewed, those two shows seem like the "sure things" out of this group, as both of them have superior ratings to Code Black and Life in Pieces and more brand recognition. However, since Moonves mentioned the number "five," fans should be hopeful that the medical drama and the family sitcom will also receive orders for second seasons.
As soon as CBS announces official renewals for any of its freshman series, we'll report right here at TVOvermind.
[Photo via CBS]
Tell us what's wrong with this post? How could we improve it? :)
Let us improve this post!