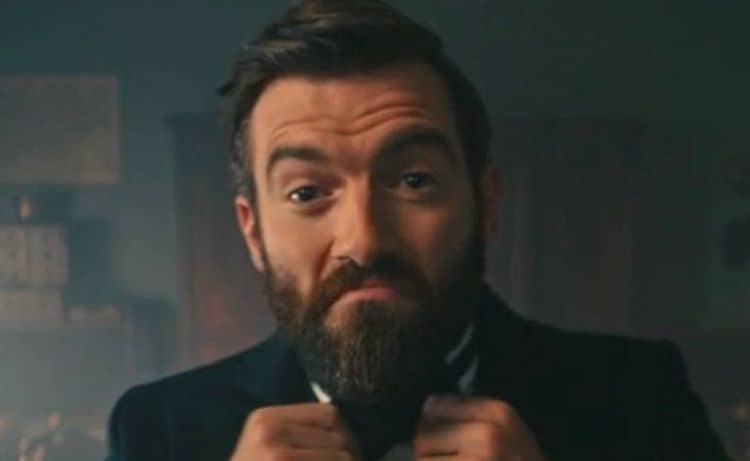 When Netflix announced that "Army of the Dead," was getting a prequel called "Army of the Thieves," the world was excited. The movie is set to air exclusively on the streaming app, and it's set to be a good one. While we cannot wait to see what it has to offer, we want to get acquainted with the amazing cast. Stuart Martin is one of the men who landed a job starring in this hit new movie, and he hasn't missed an opportunity to feel excited and completely pumped about his new role. He's an actor who has some serious work under his belt, and he's happy to have a chance to share himself with the world a little more.
1. He is Scottish
Did you realize that he's Scottish? Many don't and they do assume that he might be using an accent when he's speaking in his native accent. However, he was born and raised in Scotland. He's from a small community called Ayr, which is not one that most people have ever heard of unless they, too, are from Scotland or spend a significant amount of time there.
2. He is in His 30s
Martin was born in the 80s, but no one knows precisely when. There is no specific date of birth we can find, but it's been assumed he was born sometime in 1986. He's either 34 or 35 in 2021 depending on the date and month in which he was born that year.
3. He is a Drama Student
Growing up, he had a lot of different things going on in his life. All young kids do, but he knew that he was going to study drama. He was a student at the Royal Conservatoire of Scotland where he studied drama and acting. He knew he wanted to learn as much as possible about his art as he could, and he did just that. He is now one of the best.
4. He Met His Wife in a Bar
Who doesn't love a good story about meeting in a bar? He and his wife, Lisa McGrillis, did not know one another when they met. It was Christmas, and they were at a party celebrating the holiday when they met. They were at the National Theatre Bar, and it was all history from that point on.
5. His Wife is an Actress
Her name is Lisa McGrillis, and they have been married for some time, but no one knows precisely when they got married. We do know that she is an actress who hails from England, and together they have one child. Their child is a son, and they don't share too much about him with the world – as they shouldn't if they hope to maintain their own level of privacy.
6. The Lockdown Came Down Hard on Him
When the COVID-19 pandemic began locking people in certain states and countries down on a hardcore and long-term basis, he was one of those hit hard. His jobs were lost, all the things he thought he might get to do for work were shut down immediately, and he was left without much going on. He was hit hard because of his line of work, and he had to figure things out for himself.
7. He Did Enjoy Family Time
While on lockdown, however, he did not miss out on the chance to spend some serious time with his wife and their son, Josh, who was only three at the time. They had some much-needed quality time together, and that was something that was good for all of them.
8. He Has a Cat
He and his wife have a cat, and his name is Albert. They are not the traditional cat parents who are happy to leave their cat at home while he ignores them, either. Their cat really does enjoy spending time with them, wants to be close to them, and even has a part in all conversations about their travel with their son and as a family. It's adorable.
9. He Likes Bad Reality Television
When he had all the time in the world to sit at home and do nothing but hang out while the world was stopped, he was not above binging some really bad reality television. He did mention "Love is Blind," as being one of his favorites. He admits it's so bad, but that it's also so good, and truer words have never been spoken.
10. He is Private
If there's something specific we can say about Martin with honesty, it's that he does a lovely job of keeping his family life private. He and his wife keep their son out of the spotlight, and they do their best to keep their marriage out of the press, and those things always help to make life easier.Army of the Thieves
Tell us what's wrong with this post? How could we improve it? :)
Let us improve this post!