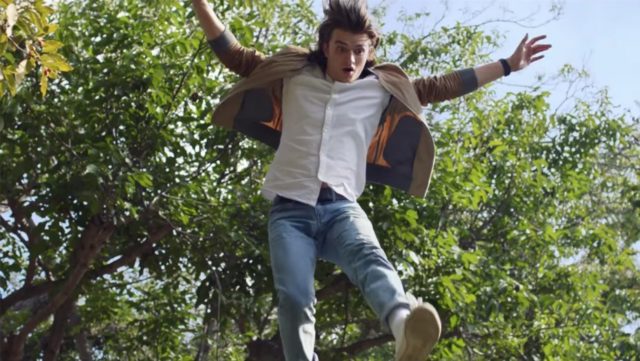 You know what really sucks about being 38-years-old? When I talk about movies such as Ferris Bueller's Day Off it's as if I'm talking about a movie I saw only a year ago. When I quote a line from the film I just assume everyone in the room knows what I'm talking about. But here I am just a few days ago talking about a movie and my 17-year-old niece had absolutely no clue what I was talking about. Honestly it broke my heart. Adding insult to injury she never even heard of Ferris Bueller's Day Off. Before I go drown in a pool of my own tears, there's a positive to this story.
At least Stranger Things knows what's up! Domino's has enlisted Stranger Things actor Joe Keery, who stars as the popular high school heart throb Steve Harrington on the Netflix series, for a series of commercials based on the classic John Hughes 1986 teenage comedy Ferris Bueller's Day Off.
Keery reenacts the famous scene where Ferris Bueller is trying to beat his sister home so his parents don't find out he's been ditching school all day. Again, me writing that feels like yesterday but for all of you 20 or less year olds, I did attach the original clip as well.
Here's the commercial
https://www.youtube.com/watch?v=-RCWAbwVsEs
Here's the original scene