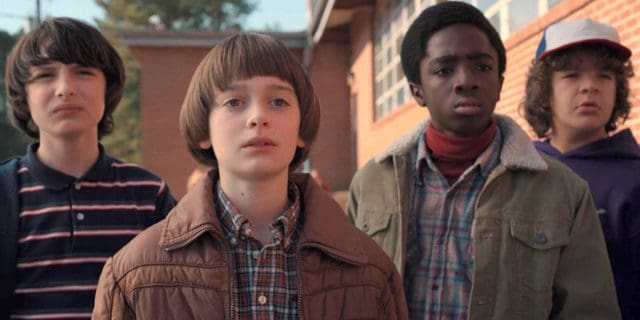 So it's easy to assume that the kids from Stranger Things don't get paid top shelf salaries like stars from other shows do, but when they make more in one episode than many people make in a year it seems safe to say that they wouldn't have to worry about working for a good long while. Each of the kids, meaning Will, Mike, Dustin, Lucas, and Eleven make upwards of $30,000 per episode. They even got a bonus after the show was such a hit last season, which after this season will bump them each up to well over half a million dollars a piece. And that's the bottom of the barrel for actors' salaries when it comes to TV shows.
Game of Thrones actors make upwards of half a million per episode, while stars like Katy Cuoco pull down around $900,000 per episode. Why is this happening? Why in the world are actors being paid so much when the rest of the nation makes so little? Let's try to break it down a bit.
Actors are basically freelancers even if they're under contract. Fame is such a fleeting thing in Hollywood that actors will tend to try and hold onto their place in the spotlight as long as they can. And so long as people want their services they will tend to hold out for the highest bidder so as to get the best paycheck. If someone is really in demand then they can hold out until someone is willing to pay them the kind of money they want, but don't necessarily deserve. Yes, I did just say that.
Acting is for the most part pretending to be someone you're not. It's a staged act that takes some skill and poise but is not much more than a giant lie that is told to the audience in order to get their attention. While I love watching movies and TV shows as much as anyone the astronomical salaries that are shelled out to these celebrities is simply unreal. Most of them make in a single season more than an average person would make in a decade or more, and to be honest it's a little obscene. It's not unlike pro athletes that sign for millions upon millions of dollars to play for a few years in their desired sport. They are being paid these enormous sums to do something they enjoy, which is of course the American dream, but at the same time they are being paid for something that will not avail them later in life when the shine wears off and they're forced to do small cameos and guest spots here and there for smaller paychecks.
While the money these kids are making could very well help them live a comfortable and very meaningful existence, too many stars have lost everything to think that nothing will happen to any of them as time goes on. One can hope that they'll spend wisely and make sound investments, but until the future comes we really don't know.