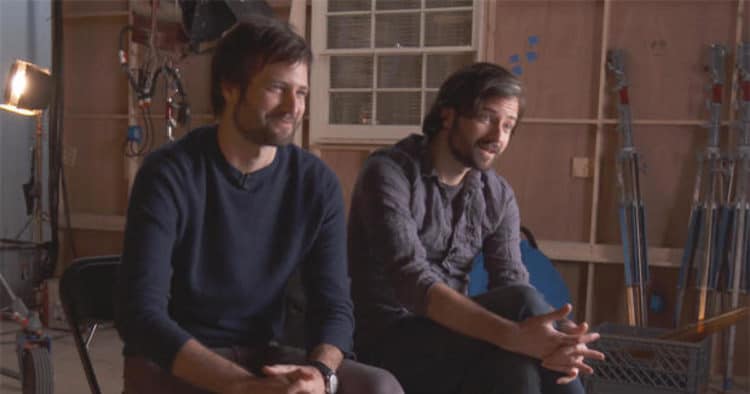 Have you ever heard of the Duffer Brothers? If not I'm sure it won't be long before the identical twin directors and writers are household names. The two have just achieved their first major success with the critically acclaimed Netflix show "Stranger Things" which the brothers wrote and direct. Today I'm going to give you an introduction into who these brothers are and what they're all about. Let's get started.
1. They've been making films nearly their entire lives
It seems these two brothers were born to write and direct films. In an interview with "The News & Observer" the brothers that their love of movies began in kindergarten or first grade. Their parents picked up on their love of movies and purchased the boys a Hi8 video camera. Brother Matt says they began filming just about any and everything and would even film a feature length movie every summer.
2. They sold their first film shortly after graduating college
While at Chapman University the brothers wrote the script for a horror-thriller titled "Hidden." The film was to be about a family that was hiding in a bomb shelter from a deadly viral outbreak. This script that they wrote while still in college unexpectedly ignited a bidding war amongst movie studios with Warner Bros eventually acquiring the rights. Unfortunately, the movie never made it to theaters. Warner elected for a straight to video release. But all wasn't lost…
3. The script landed in the hands of a legendary director and that landed them more work
The script for "Hidden" at some point landed on the desk of Director and writer M. Night Shyamalan. He loved it so much he hired the twins as writers and producers on his Fox TV series "Wayward Pines."
4. They desperately wanted to direct the remake of Stephen King's "It" but were turned down
Both of the brothers say they practically begged Warner Bros to let them direct their new adaptation of Stephen King's "It." Long story short, Warner Bros flat out told them no. The brothers say in the end the story became a major inspiration for Stranger Things. I wonder if Warner Bros wants to reconsider now?
5. They promise that they won't extend "Stranger Things" past its expiration date
One thing that's hard to watch is when a show you love continues the story past its expiration date (I think AMC made this mistake with Breaking Bad, but that's up for debate,) the Duffer brothers promise they won't try to stretch the Stranger Things story for financial reasons. Eluding to a four or five season max before the story reaches its conclusion Matt Duffer told Entertainment Weekly:
"I want it to have a really finite ending. I don't want it to be one of those shows that runs out of gas and they lose it because they're losing interest. You want to end when you're on top."
That's good to know; I hate it when shows overstay their welcome. I don't know about you, but I definitely don't want to see the boys get their first cell phones and laptop computers.
Conclusion
Obviously, this duo is ultra talented, and movie studios are beginning to take notice. "Stranger Things" is indeed a classic in the making. I can't wait to see how the story unfolds. But even more, I can't wait to see what these two brothers contribute to the horror and sci-fi genre over the course of their budding careers.