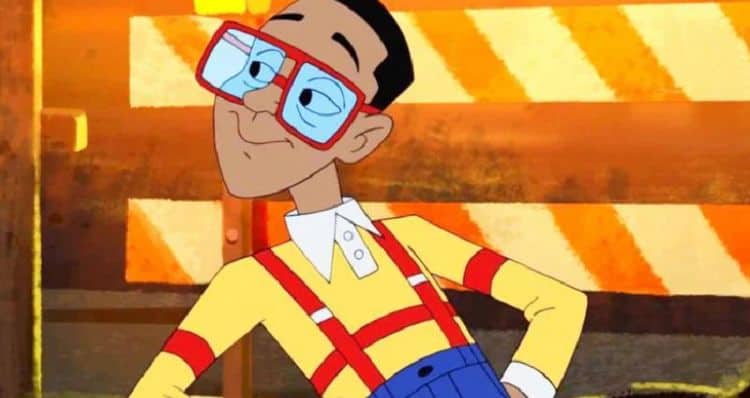 Pop culture isn't quite done with Steve Urkel yet since it would appear that he's coming back to TV in cartoon form and Jaleel White will be taking on the voice of the character he helped to create at least one more time. It's interesting to think that he'll be able to employ the same voice now that he's a grown man, but it's likely he might be able to reach down and summon his inner Urkel once again for a special event. There are plenty of Family Matters fans that are more than willing to sit down and see if he still has the Urkel charm and they're going to get the chance eventually when the special comes to the airwaves. For a character that was supposed to give a one-and-done appearance, Steve Urkel has managed to stick around in the public consciousness for quite a while now. In fact, one could say that he's one of the most popular, if not THE most popular, characters that came from the show. Reginald VelJohnson is probably the only other well-known actor from the show that managed to do something with his career before and after Family Matters.
To think that Urkel would get his own story isn't really far-fetched at all since he's been one of the favorite pop culture characters for so long that it's amazing that no one has tried to get Jaleel to take on the character again in a grownup form. It could be that a little bit of nostalgia goes a long way, which is pretty normal. But the cartoon that will be headed to TV is bound to get the attention of more than a few people since the whole idea of bringing back a favorite character does manage to get the attention of those that remember the good old days and want to see if things are the same or if too much has changed.
While Urkel kind of went out with the 90s it's fair to say that plenty of people, both from the generation that first enjoyed the character and the generations that have come after, are bound to have a good time listening to the hijinks that Urkel get into since he was kind of funny. For others that have no idea who he is or why he was important at one time, it might be just another character from the past to learn a little bit about. The nostalgia that's been riding high for the last several years has managed to bring back some of the characters that a lot of people have found to be highly amusing and definitely worthwhile, but bringing Urkel back in the form of a cartoon might be kind of interesting to take a look at is only because cartoons don't have as many physical limitations to them more often than not and it's bound to be intriguing to see what might happen with Urkel. It's also interesting to think of whether or not we'll get to see other familiar characters or if he's going to be on his own.
At one point Urkel was popular enough that he had his own doll and his catchphrases were heard all over the place. But once the 90s were over and done with that kind of went by the wayside as many things did. People are usually quick to hop on a trend when it comes along and will ride it all the way until it's no longer popular, at which point they'll abandon it and move on to the next big thing. A lot of fans did manage to stick with Urkel for a while since they considered him to be a worthwhile character to keep in mind, and obviously, it's paid off since the fact that he's still a part of cinematic memory and pop culture is enough to indicate that people really did, and still do, like him well enough that they want to see more of him. In some cases, Urkel became kind of an irritant since his whiny voice and nerdy look were great for TV and for the publicity they brought the show. But after that, it was kind of repetitive and didn't really come off as something that should be kept around.
For those that are still Urkel fans, this will likely be a nice return to something they might have been missing for a while, and for those that either don't know much about him or are simply curious, it could be an eye-opening experience. It doesn't feel likely that the character will experience any kind of comeback unless there's an animated series about to be unveiled, but at this time it's hard to say what's going to happen from day to day, especially when it comes to material that's being brought back from the 90s.