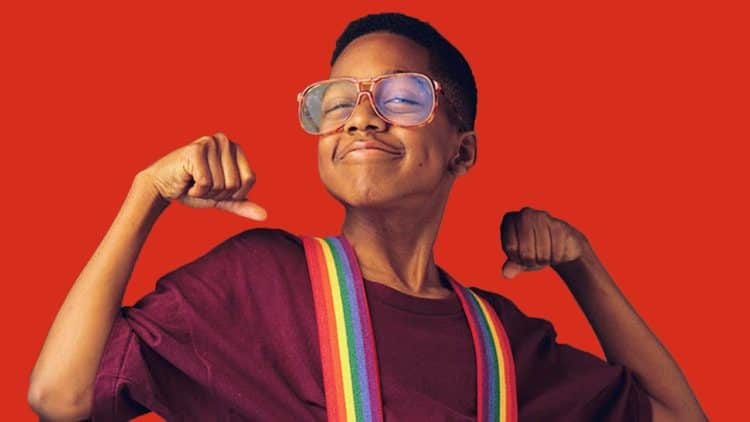 Geez how long has it been? The Family Matters cast still looks pretty good after all this time, but sadly they're not all with us. Rosetta LaNoire passed away in 2002 due to complications with diabetes. But the rest of the cast is still around and still doing well. You might have seen a few of them here and there in different productions, but the one thing that's true of all of them is that they've definitely changed since the show.
Do you remember watching this show when you got home from school or in the evening, wherever it happened to be put in the schedule. The opening theme would usually introduce each character in a very down to earth way while Urkel seemed to be the only one given the shaft as the entire family was pushing against the front door trying to keep him out. Steve Urkel was the nerdy kid that just didn't seem to take a hint when it was made so obvious that the Winslow's didn't really like him that much. Or rather, Carl, Laura, and Eddie didn't care for him that much. Mama Winslow and Harriett seemed content to make him feel at home at least, perhaps because he would actually talk to them and spend some time just hanging around.
It's a little funny that Carl Winslow was a cop since the actor played a cop in the movie Die Hard taking up his role on Family Matters. Anyone recall that? He played the supporting actor in the movie that made Bruce Willis a rising action hero. He also got the heck kicked out of him when Bruce Willis dropped a body on his car and started shooting at him to get his attention. Not the most friendly of meetings right?
The others have been doing their thing as well since the show ended in '98, but the fact is that none of them have shown such an enormous change as Jaleel White. He's been known to do more TV show appearances than anything, with thousands of people suddenly screaming, "That's Urkel!". He definitely has changed his look as he's grown up, but it' still possible to see that nerdy kid buried somewhere in there, even if he's kind of outgrown the part.
Think they'd ever do a full-blown reunion? It'd be an interesting thought despite being just another in a long line of reboots or remakes, or continuations, that a lot of fans would want but many others would state is just bringing up the past for the sake of nostalgia. It could be a limited run perhaps just to show what's happened to the family since they went off the air, a sort of final sendoff that might finally cement them a little more firmly in the eyes of the public. It might even be worth it just to see how Urkel has finally developed and what he became later in life.
If nothing else it'd be taking something that was genuinely entertaining and giving it just a little more closure.