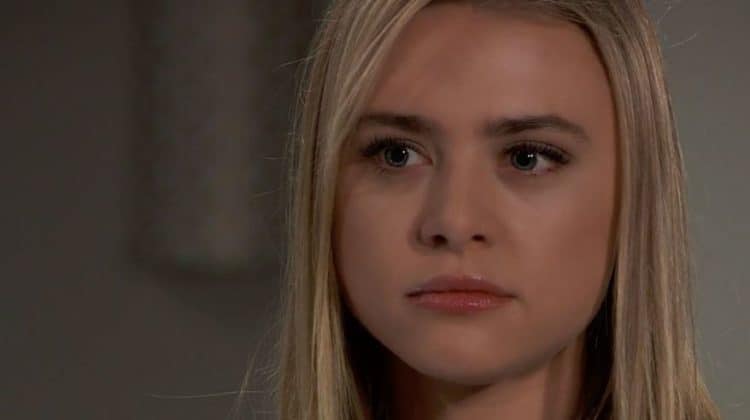 General Hospital fans aren't sure what is going on in so many situations, but we like what's happening as a whole. We do enjoy seeing Joss send her apologies to Sonny. She needed to do that, and it's been a long time coming. He was so gracious when he accepted her apologies, too. He is a man with a lot of character and good feelings. He is so good at making himself a bad guy who is also so good. He listened to her, he validated her feelings, he understood, and he thanked her. He is not the kind of man who will talk down to a teenager or tell her she's wrong or make things harder on her than they need to be. He is a class act all the way, and he made her situation much simpler and less stressful as a whole. He is a good man to his family, and he's proved that. We were all very happy with the entire situation.
And we also saw that there was a lot going on with Michael. His emotions overtook his common sense lately, and we don't blame him. As far as he is concerned, his entire life is in flames. His baby is dead. His family will never be the same now that Nelle has been invited into their lives to cause these problems, and he blames himself for all of it. If only he'd listened to his mother and not gotten involved with her, but he did it anyway. He is an emotional wreck, and we don't blame him. It's certainly hard to watch him blame himself, but it's part of the process he is living with right now. We hope that he can turn things around, and we think he will. We know that he can overcome this situation as a whole.
What's Happening on General Hospital
https://twitter.com/GeneralHospital/status/1029827559003906048?ref_src=twsrc%5Etfw
We love seeing what's going on over on GH this week, and it's making us feel good and happy about so many things. For one, we can't wait to see how it's all going to shake down now that people are going through with some amazing story lines. But really, we just want to see them all continue to celebrate the fact that Maurice Benard has been on the show as Sonny for a quarter century now. They cannot stop with the pictures because we cannot take it in the least. We want more. Can we say that louder? We WANT MORE!
What's Next on General Hospital
https://twitter.com/GeneralHospital/status/1029367037502664704?ref_src=twsrc%5Etfw
Friday is going to bring the heat, and we are ready for it. It's going to be a day in which Bobbie will speak her concerns. She sits back and lets a lot go by without opening her mouth to any of it, and that's something she's perfected over the years. But she is also tired of sitting back and watching her beloved family suffer the way they are, and she's not going to do that anymore. She's going to have a moment to get her life together in a manner that doesn't work for her, but she's also going to get this situation under control.
We also see that Sonny is going to take Julian's side with things, and that's big. He has a chance to be anyone and anything he wants, and there is a chance he will make this decision because he knows it's the right one to make. This is big, and he will not allow this to back down. Alexis will also get some terrible news, and we aren't sure how she will take it. She's been so distracted by the trial and everything that's been going on, and she can't handle anymore bad news. She will take it, of course, and she will run with it. She will make sure she's able to get it all together and figure it all out, and we will watch her succeed as she always does. So long, of course, as she doesn't let anyone else get in her way and distract her from what she needs to focus on.
Stay tuned for more General Hospital and be sure to check out TVOvermind daily for the latest General Hospital spoilers, news, and updates.