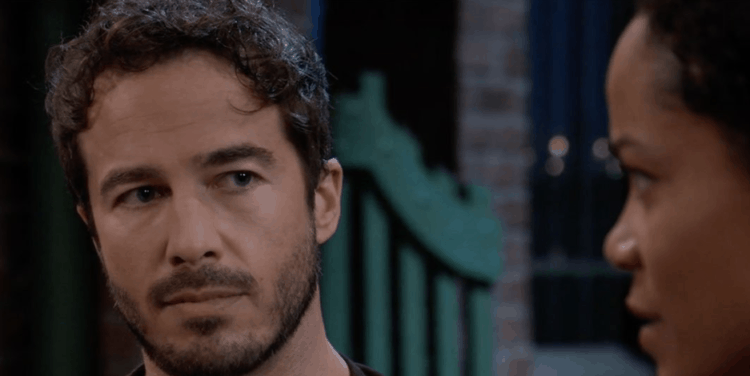 General Hospital fans are well aware that Sam has some concerns, and we know that her concerns are valid. She's so far into this situation at this point that she has to be careful what she is doing and whom she is doing it with. She has to be careful not to allow her feelings to get in the way of what she is trying to accomplish, and she's only able to put bits and pieces together in many ways. She's not able to get her life in a good place when she does things her own way, and she is certainly not sure she can handle the way things are going in her life from the perspective that is her own right now. She's got a lot happening in her life, and we get that. We get that she has to focus on the good and the bad, and we get that she has to focus on what is happening around her, too.
She's stressed, and she knows that acting fast might be the only thing that they are able to do if she hopes to get the people and the DoD community taken down. The problem she has is that she doesn't know how many people in the community are involved in this at all. She's not sure who is behind anything anymore, and she has no idea if there is anything she can do to make this situation seem easier. Fortunately, everyone is feeling a little bit more confident now that Kristina is making some strides and she seems to be doing much better in her own life. She's probably going to overcome this, so there is some hope for all the people who have been brainwashed by this horrible cult. We hope that they can make this happen.
What's Happening on General Hospital
https://twitter.com/GeneralHospital/status/1126173117993209856?ref_src=twsrc%5Etfw
We love birthdays! Happy Birthday!
What's Next on General Hospital
https://twitter.com/GeneralHospital/status/1125758431405662208?ref_src=twsrc%5Etfw
Robert is home and things are starting to change around Port Charles, but he's not home with a good attitude right now. We hear that he is about to lose his cool, but we don't know what will happen to cause him to feel this way. Will someone get in his way and make him miserable? Will there be a conflict of interest in some way that causes him to feel this way? Will there be something happening that we don't see coming? We don't know, specifically, but we do know that whatever it is will be something we cringe over. Sonny and Mike, on the other hand, are bonding more than ever. They have so much to talk about, and their family is so important to them. The big problem is that their family is falling apart around them. They are losing what is important to them, and they aren't sure what to do. This might be a first for Sonny.
Michael, on the other hand, is in a place where he is being forced to deal with a situation that might or might not be something he can handle. He might not have the answers in every capacity, but he has the situation under control in the best possible manner. He's got his life going for him, but what is happening is not going to be something he can handle in another manner. He's not quite who his father is, and he's learning that every single day. He is trying to make his plans work, but he's lacking the same finesse that Sonny has.
Stay tuned for more General Hospital and be sure to check out TVOvermind daily for the latest General Hospital spoilers, news, and updates.
Tell us what's wrong with this post? How could we improve it? :)
Let us improve this post!