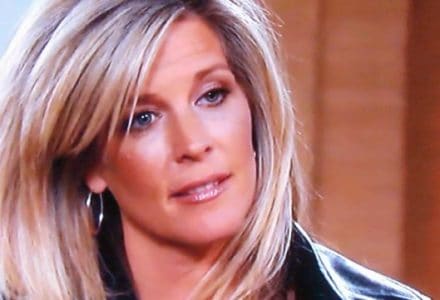 General Hospital fans know that Carly is a woman who has been deeply hurt in the past year. We want to look into what has happened to Carly, and we want to know if she's just going too far with things. She's dealt with so much with Morgan. First he was clearly off his meds, but no one knew they'd been tampered with. She was so stressed for so long about her son, and things were not good for her at home. When he was killed, she lost it. She blamed her husband, she blamed herself, and she decided she could no longer be with her husband as a result of his mafia ties.
She did everything she could to place her anger somewhere, and it's not working for her. What happened is tragic, but she should have stuck with her husband and been a team so they could offer one another the kind of emotional support they need. What this tells us is Carly is in the middle of a breakdown. Finding out her husband slept with Nelle and that Nelle was working to take her down for so long was the end for her. Finding out Carly was the one who did all these terrible things to her and all for the wrong reasons, and then finding out her husband never did sleep with her was just another piece of the puzzle.
She wasn't relieved. She was angry. She's not been able to process her feelings appropriately, and things are getting out of hand for her. She's in a place right now that's just not good for her. She can't seem to get it together, and running to Jax hasn't been the best idea for her. She's going through some serious trouble in her life, and she's not handling it well emotionally. She's distraught, and we have a sinking feeling that this is only the beginning of her complete breakdown. She's going to go after Nelle again, and we suspect it won't be long before she's going to experience a breakdown unlike any other she's been through in a while. Can she handle it? We don't think she can.