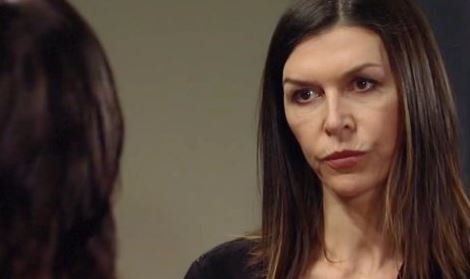 General Hospital fans aren't sure we can focus on what is going on here without much more than just a moment's notice, but we know that with everything Anna learned last week, there is some serious question about what is happening right now. There's so much we don't know about things at this moment, and many of those things might just change when Anna pleads with Sonny to help her out. There's a lot she's not aware of, a lot she's only thinking about, and a lot she can't focus on figuring out until she knows if she has that kind of help.
But will he be willing to give her the kind of help she wants? Is he capable of making sure she's able to focus on what she needs versus what he needs from her? We aren't sure where this is going and what it means, but we do think things might just take a small turn for the worse if they don't figure this out.
Will Sonny help her? He's helped her before, but he's also turned against her and looked to find ways to help them in the past. They've been work together in the past, but will they work together right now? Will they have a chance to make things happen for themselves yet again? Can they make a change for the best? We aren't sure what is going on with them, but we are sure they can get things figured out quickly together.